The bands you need to see at Life is Beautiful
September 22, 2016 - 6:24 am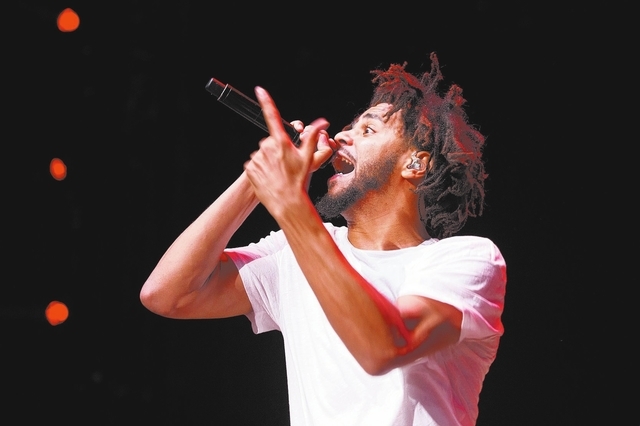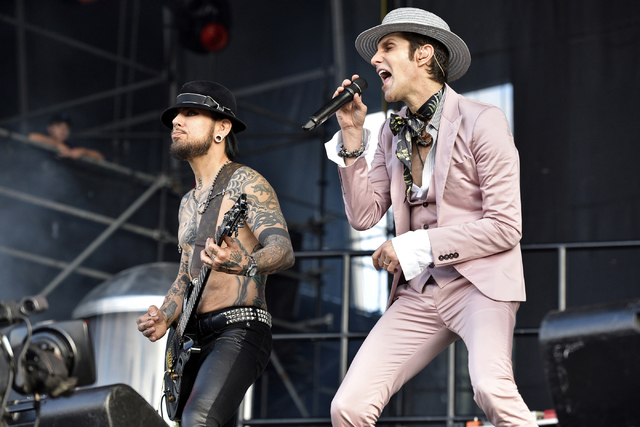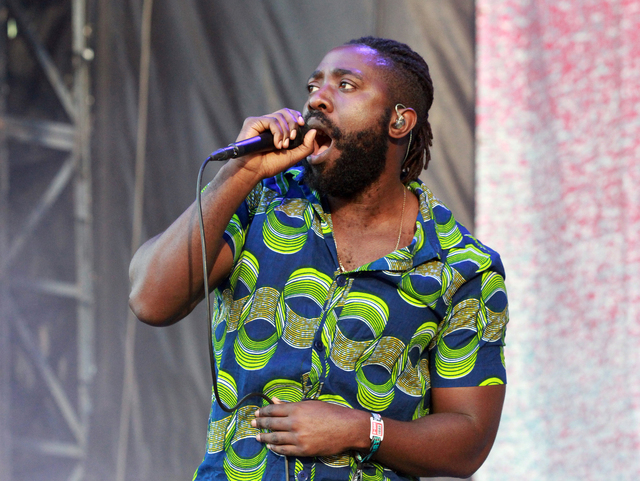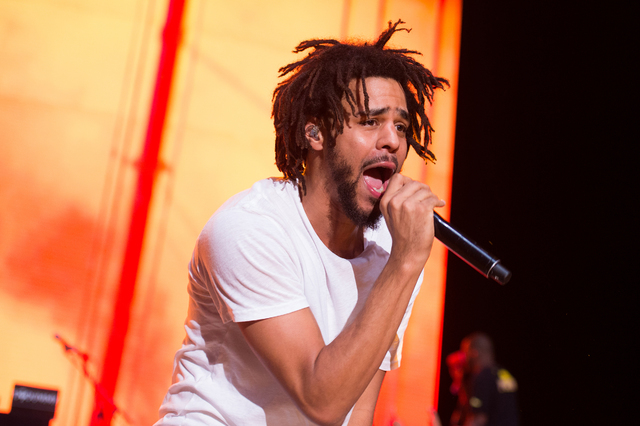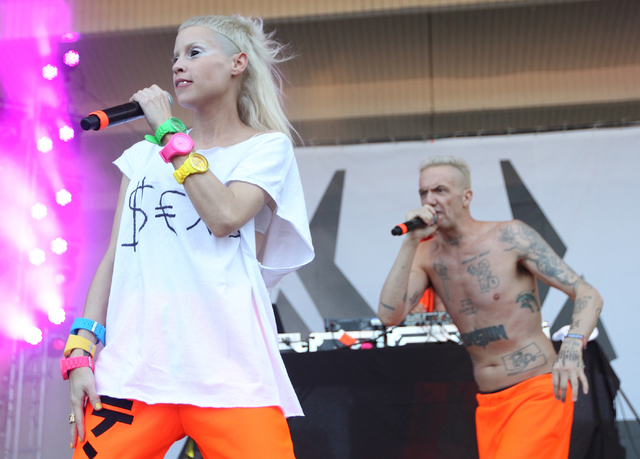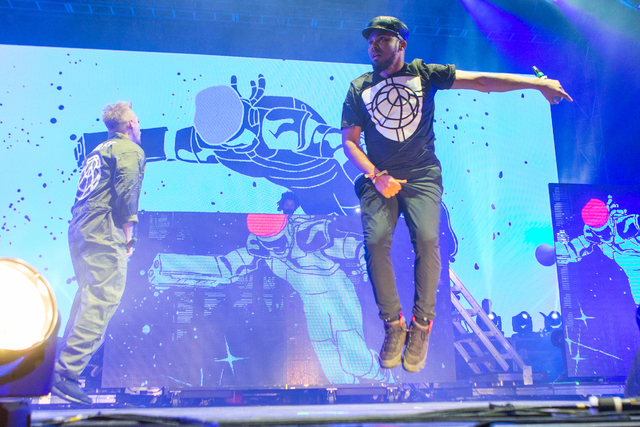 He doesn't know too much about the festival he'll soon be playing, but when told of a past headliner, his voice brightens like a street lamp flickering to life at nightfall.
"If The Killers were a part of it, something must be great about it," says Jeremiah Fraites, drummer and pianist for Denver's free-range Americana troupe The Lumineers. "The Killers are one of my favorite bands of all time. They're a really big inspiration for us as songwriters."
OK, so you don't exactly hear The Killers' stadium-rockin' bravado in The Lumineers' more rustic-sounding stomp.
But, revisit the way The Killers evolved musically from their big-selling debut to its chart-topping follow-up and then contrast that with the way The Lumineers broadened their sound from their big-selling debut to its chart-topping follow-up and the similarities become more apparent.
Yes, The Killers' stylistic shift from dance floor-friendly to much-earthier rock 'n' roll was more pronounced than The Lumineers' turn toward less-folky, more-expansive roots rock on their sophomore album, "Cleopatra." But the end result was pretty much the same: a strong second record that essentially wiped the slate clean in terms of expectations for what might come next, expanding the possibilities.
"The debut album sounds and feels like a debut album, and I think there's something really neat about that. Now, our second album has that much more of a stark contrast," Fraites says of "Cleopatra," where the mandolin has been toned down and the electric guitars have been turned up. "The songs that we've released on the second album I feel like have opened up doors for us to go a little bit weirder in albums three and four, or set up our terms where we can see what we're capable of artistically."
Not as vintage sounding, with songs that pare down the abundant instrumentation of the band's debut, "Cleopatra" debuted atop the Billboard album chart in April and has propelled The Lumineers further up the ranks on the now-crowded music festival circuit.
At Life is Beautiful, they're among the top-billed acts.
Fraites feels the pressure of the greater expectations that come with being one of the bands booked to anchor this fest or that — and the feeling is a good one.
OK, now breathe.
"On the day of the show or even the night before, I find myself taking a deeper breath," Fraites says of playing big festival gigs. "I think, 'People are expecting more.' I think it all equates to keeping me being more fired up, realizing, 'Wow, this is kind of a big deal.' "
Speaking of big deals, here are 10 more Life is Beautiful acts you don't want to miss this weekend:
Die Antwoord
This South African "rave rap" trio carries on the annual Life is Beautiful tradition of booking acts that create the sensation of huffing paint fumes in a mental ward populated by disgruntled pixies and dudes who boast of possessing airborne genitalia (more on that later). Wild-eyed waif Yolandi Visser sings in a sweet, childlike lilt that's akin to being cursed at by Tinkerbell. Her counterpart, Ninja, barks like the pitbull terrier he likens himself to in song. Their new record, "Mount Ninji and Da Nice Time Kid," is predictably bat-poo crazy — and that's the only predictable thing about it — with such feel-good jams as "U Like Boobies?" and "Wings on My Penis." Come, fly with Die Antwoord … and their naughty bits.
Tegan and Sara
Twin sisters Tegan and Sara still possess granite-heavy hearts, their lyrics directly transcribed from the pages of a tear-stained diary — or so they seem at times. But beginning with 2013's "Heartthrob" and continuing with this year's "Love You To Death," they've swapped punchy alt-folk for buoyant synthpop, acoustic guitars for electronic drums and purring synth. Yeah, they're still sad; they just no longer sound like it.
Jane's Addiction
If Nirvana's "Nevermind" was the vessel that launched the '90s alt-rock boom into orbit, Jane's Addiction's psychedelic art rock oddity "Ritual de lo Habitual" was akin to a crucial booster rocket, helping the thing get off the ground in the first place. Socially aware yet deliberately silly at times, dark and drug-addled yet rousing and hopeful, the album was a beautiful mess of incongruities that Jane's Addiction somehow made work together, akin to taking a dozen different pieces from a dozen different puzzles and refashioning them into a compelling new image.
The Shins
Last time The Shins frontman James Mercer performed at Life is Beautiful, in 2014, he was hurling boulder-sized inflatable balls into the crowd with Broken Bells, his dusky side project with super-producer Danger Mouse. If that band is suggestive of dimly lit discotheques in the early morning hours, The Shins are better suited for a big stage during a particularly picturesque sunset, when the setting is as stirring as the sounds they trade in. The Shins are touring for the first time in three years, and their Life is Beautiful stop is their only U.S. show scheduled for 2016.
J. Cole
On "2014 Forest Hill Drive," rapper/serial confessionalist J. Cole's latest album, he recalls losing his virginity in such candid, self-effacing terms, his embarrassment reverberates as loudly as the beat he rhymes over. "I was scared to death …my stomach turnin','' Cole recalls of his first sexual encounter, his nerves getting the best of him after boasting to his future hook-up about his bedroom prowess, though he was inexperienced at the time. It's not something that you hear all that often in hip-hop, a rapper deflating his masculinity, displaying a measure of vulnerability. This is what has endeared Cole to his steadily growing audience: He's an open book full of compelling narratives, a dude who refuses to blush — even though you might.
Bloc Party
A roar has become something much closer to a whisper, though the words spoken resonate just as loudly. On the literally titled "Hymns," the fifth album from British dance punk changelings Bloc Party, the band tones down the guitar bluster of 2012's "Four" in favor of a less-deafening, more-reflective bent. Though the sonics may be more subdued, the mood is anything but: This is an album ultimately posited on uplift, the musical equivalent of the image of light bursting from darkness that adorns its cover.
Major Lazer
What's more animated? "Major Lazer," the cartoon series, or Major Lazer, the digital dancehall/electro reggae trio who inspired the aforementioned FXX show, and whose live gigs are so indefatigably fun, they approximate the sensation of getting a blood transfusion with Red Bull in place of plasma? Tough call, but here's a much easier one: If you're looking to end the long Life is Beautiful weekend with a final burst of energy, either guzzle a gallon drum of Folgers or catch these cats on Sunday night. You'll leave feeling the same either way.
Leon Bridges
Soul anachronism Leon Bridges would definitely have been Richie Cunningham's favorite singer. The 27-year-old Texas native is such a throwback to the gospel-infused R&B of the '50s that listening to "Coming Home," his 2015 debut, makes us want to vote for Eisenhower and rock out with a time-traveling Marty McFly. Get ready for some serious "Twistin' and Groovin' " when Bridges hits the stage and the festival grounds get transformed into one big open-air sock hop for an hour or so.
Crystal Castles
Dance? Or duck and cover? This is the tough, tough life choice one has to make when confronting the riot of shrieks, beats and swishing hips that is a Crystal Castles gig. Equally fond of synthpop and popping eardrums, deep grooves and feedback, angelic melodies and the zaps of a vintage Galaga arcade game, the co-ed Canadian duo can soothe or thoroughly savage your ear holes, depending on the tune. If nothing else, after catching 'em live, at least you'll finally be able to answer the question, "What if the Swans went disco?"
Mumford & Sons
A ubiquitous, albeit lonely presence atop the charts as one of the only big-selling contemporary rock acts, Mumford & Sons are damn near everywhere these days — except U.S. festival stages and/or Las Vegas. Returning here for the first time since 2011 in one of the few American music fest appearances they'll make this year, these glass-hearted Brits are arguably Life is Beautiful's biggest booking this year. "Sigh No More," local Mumford partisans, your dudes are back.
Read more from Jason Bracelin at reviewjournal.com. Contact him at jbracelin@reviewjournal.com and follow @JasonBracelin on Twitter.
Preview
What: Life is Beautiful
When: Friday-Sunday
Where: Fremont East Arts District, downtown
Tickets: Single-day tickets start at $125, three-day passes start at $285 (www.lifeisbeautiful.com)
Related
Your Life is Beautiful survival guide
Life is Beautiful's art ranges from Cirque's street performances to 'Crime on Canvas'