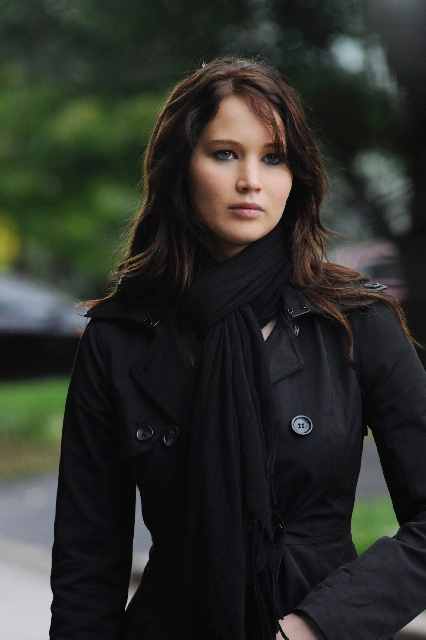 A look at some of the DVDs, CDs and books hitting stores this week:
DVDs
"Silver Linings Playbook" (R): After spending eight months in a mental institution, a troubled young man (Bradley Cooper) moves in with his parents (Robert De Niro and Jacki Weaver) and bonds with a young widow (Oscar winner Jennifer Lawrence) with plenty of problems of her own in this dark romantic comedy from director David O. Russell.
Elsewhere, when his conscience gets the better of him, an inventor (Seth Rogen) invites his mother (Barbra Streisand) along on a cross-country journey, complete with the obligatory stop in Las Vegas, in the comedy "The Guilt Trip" (PG-13). A former NYPD detective (Mark Wahlberg) is drawn into a bigger mystery when New York's mayor (Russell Crowe) hires him to prove his wife (Catherine Zeta-Jones) is having an affair in the neo-noir thriller "Broken City" (R). And in 1964, three best friends from the New Jersey suburbs form a rock band after seeing the Rolling Stones on TV in "Not Fade Away" (R), written and directed by "The Sopranos" creator David Chase.
Topping today's TV transfers: the HBO documentary "Ethel" and "Combat!: The Complete First Season."
CDs
Iggy and The Stooges, "Ready To Die": Despite the title of their latest record, this bunch sounds like they have plenty of life left in them.
These Detroit punk progenitors may have lost the late Ron Asheton on bass — he's been replaced by Mike Watt — but they continue to soldier on, refusing to relent or, in the case of their frontman, put on a shirt.
Also in stores: The Airborne Toxic Effect, "Such Hot Blood"; Kenny Chesney, "Life on a Rock"; !!!, "Thr!!!er"; Deep Purple, "Now What?!"; Guided By Voices, "English Little League"; HIM, "Tears on Tape"; Tom Keifer, "The Way Life Goes"; LL Cool J, "Authentic"; Os Mutantes, "Fool Metal Jack"; and Spin Doctors, "If the River Was Whiskey."
BOOKS
"12th of Never" by James Patterson: Detective Lindsay Boxer is forced to return to work shortly after the birth of her daughter after a football player becomes the No. 1 suspect in a murder and an English professor's strange nightmares come true.
In nonfiction, Amanda Knox tells of the four years she spent in a foreign prison after the murder of her roommate, time she spent fighting for and then winning her freedom in "Waiting to Be Heard: A Memoir."
Also hitting shelves: "The Apple Orchard" by Susan Wiggs; "Attempting Normal" by Marc Maron; "The Autistic Brain" by Temple Grandin; "Best Kept Secret" by Jeffrey Archer; "The Blossom Sisters" by Fern Michaels; "Bunker Hill" by Nathaniel Philbrick; "NOS4A2" by Joe Hill; "Someday, Someday, Maybe" by Lauren Graham; "The 39 Clues: The Cahill Files: Spymaster" by Clifford Riley; and "The Tooth Tattoo" by Peter Lovesey.
LAS VEGAS REVIEW-JOURNAL