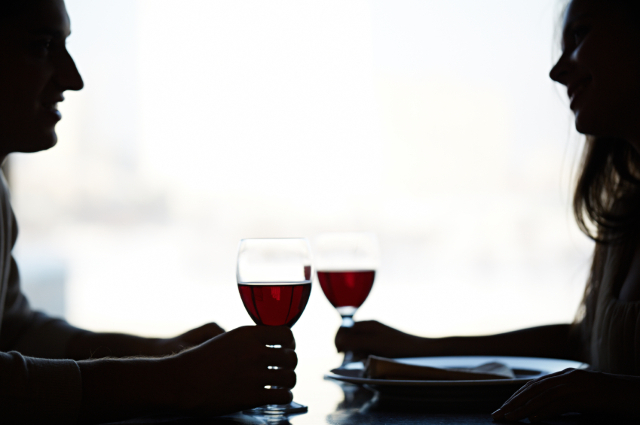 Long before this weekend's Wine Amplified festival even had a name, the theme of pairing wine and music was already firmly established. The initial idea was simply to gather a bunch of friends together to sample and learn about various wines, getting blasted, as it were, while blasting music in between.
"I used to blare the music in between," recalls Chris Hammond, who came up with the concept and put together the first party with the help of his business partner Sonny Barton more than a decade ago. "It really brought the energy up and brought the laughter up and cooked the pretension level down."
What initially started as an informal wine-tasting get together at Hammond's house has since grown into a full-fledged two-day event that features 80 different wineries and a stacked bill of performers, including Panic! at the Disco, 50 Cent, Sublime with Rome, Passion Pit, Fitz and the Tantrums, Cold War Kids and more.
We asked Hammond — who along with Barton, bottles three varietals of wine through their Rock 'n Roll Wine brand — what wines would be best paired with which acts on this year's bill.
Even though we put him on the spot, he was happy to help out with a rundown of recommendations. From the sounds of it, he's had plenty of practice with this sort of thing.
"Sonny and I get really hammered and just sit there and listen to music and decide which songs best matches this one," says Hammond of making and bottling his own wine. "Our tasting notes on the bottle, we don't suggest a food pairing; we suggest a song pairing. There's no right answer. It's just what we feel matches."
THE PERFECT PAIRINGS
Panic! At the Disco: They're quirky. [Brendon Urie] He's a quirky, entertaining guy and I think he's completely unique in his presentation of his music and his energy, and so I think he's one of the cool, really obscure off varietals. I'd go with a really awesome viognier, like a white blend; viognier is kind of a cool grape that I like that I don't think a lot of people know of — not that that pertains to Panic! because there's certainly people that know of them. But I attest that to quirky nature, kind of an original presentation.
50 Cent: You've gotta go with champagne. We've got some great champagnes out there on the lot. That's just dance and celebration.
Passion Pit: I think Passion Pit's got a little sexy nature, too. I think there's some Rieslings that are kind of sexy and racy, like a German Riesling that would be good. I think that pairs with Passion Pit well.
Sublime with Rome: There is some marijuana-infused wine — not that I pin that just on them, but I think their edge and their funk and their attitude, feeling the vibe, I think is perfect for an Australian Shiraz.
Cold War Kids: Cold War Kids are one of my favorite bands right now. Let's see…California Cab would be too easy. I think these guys have been around a while, and just because of this last song, 'First,' they're just now beginning to hit mainstream and be appreciated like they should be — like they should've been all along. So I think you probably draw a parallel with that with a grape that certainly doesn't get as much fanfare as it should, but it's delicious. I think that would probably be…I like a good Grenache. I'm a big fan of Garnacha from Spain or Grenache, if it's not from Spain. I think that would be a good fit.
Fitz and the Tantrums: Fitz and the Tantrums, you'd probably like to do a smooth pinot noir, like a really cool, sexy, smooth pinot noir.
Andrew McMahon: Andrew McMahon has been around forever with Jack's Mannequin and Something Corporate. I think he's really going to surprise some people. He's got this great pop sensibility, so it's probably like a classic. I think like a classic Napa Chard, is what I'd stick with him.
Robert DeLong: Robert DeLong has got a little edge to him, yet very smooth, as well. I'd go with a Central Coast LoDi Zinfandel that I think would be a really good, kind of voluptuous Zin, red Zin.
Like Neon Las Vegas on Facebook: