This week's 5 best bets for music in Las Vegas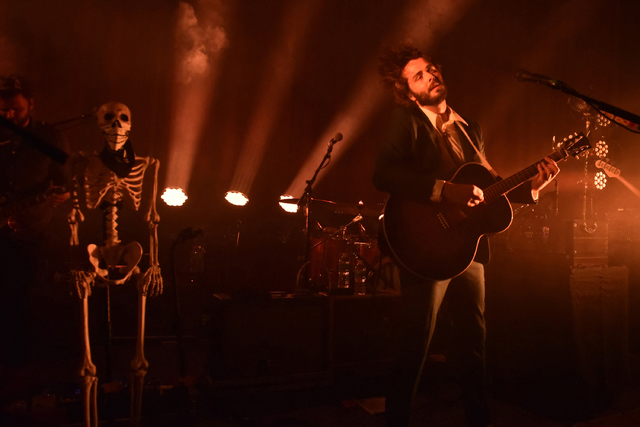 Lord Huron
Lord Huron's latest album, 2015's "Strange Trails," plays like the soundtrack of a twisted Western set at the end of the world. Characters bent on love, revenge or distant horizons inhabit songs such as "Love Like Ghosts," "Dead Man's Hand" and "The World Ender." The Los Angeles-based folk rock act plays at 8 p.m. Sunday at the House of Blues at Mandalay Bay. Tickets are $25 to $28; call 702-632-7600.
Punks in Vegas anniversary bash
The website Punks in Vegas celebrates five years of promoting the local music scene with a show featuring homegrown acts Last Call, Illicitor and Bee Master, among others. The bash takes place at 5 p.m. Friday at 11th Street Records, 1023 Fremont St. Admission is a suggested donation of $5, with all proceeds benefiting Girls Rock Vegas.
Hunter Hayes
With effervescent charm and irrepressible hooks, Hunter Hayes has been called the male Taylor Swift. But unlike Tay, Hayes says he could never cross over and abandon his beloved country music. The 24-year-old singer-songwriter performs at 8 p.m. Saturday at The Chelsea at The Cosmopolitan with Cassadee Pope and Tegan Marie. Tickets are $30 to $70; call 800-745-3000.
Ricky Nelson Remembered
Hard to believe it's been more than 30 years since a plane crash took the life of Rock and Roll Hall of Famer Ricky Nelson. His sons Matthew and Gunnar keep Nelson's memory alive by performing gems such as "Travelin' Man," "Poor Little Fool" and "Hello Mary Lou" at 8 p.m. Friday in the Golden Nugget's Showroom. Tickets are $25.66 to $112.86; call 866-946-5336.
Andre Nickatina
Bay Area hip-hop stalwart Andre Nickatina brings his lo-fi beats and old-school rhymes about money, drugs and women to Brooklyn Bowl at The Linq at 8:30 p.m. Friday. Tickets are $20 to $25; call 702-862-2695.