This week's 5 best bets for music in Las Vegas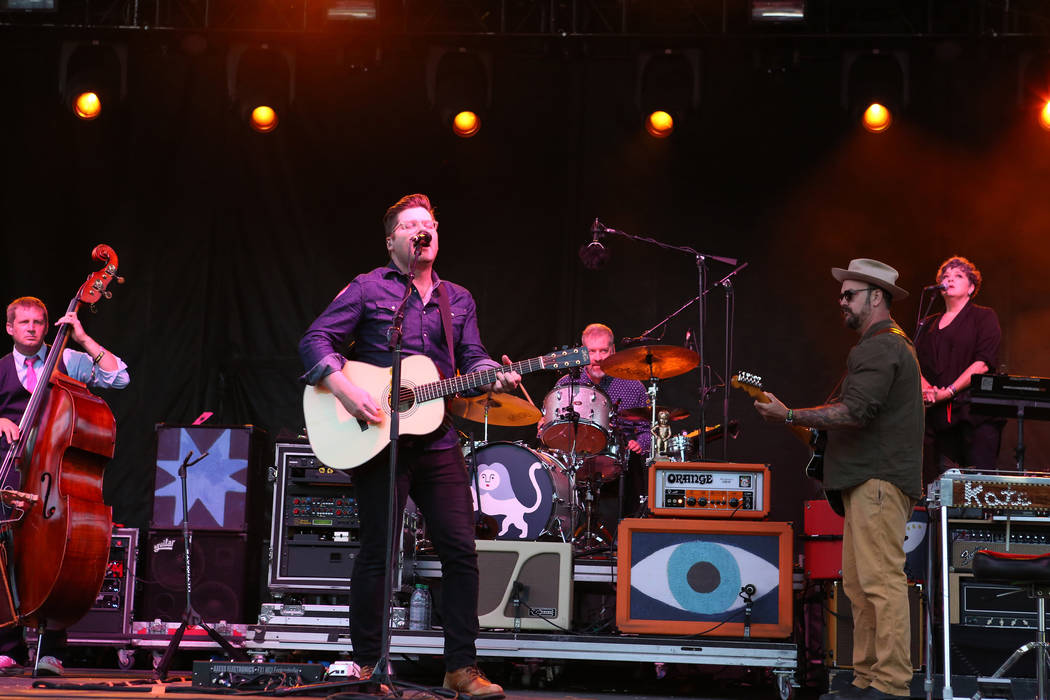 The Decemberists
The organic meets the synthetic on "I'll Be Your Girl," the latest album from Portland, Oregon's the Decemberists, who leaven their earthy indie folk with swirling keyboards on their New Wave-influenced eighth record. See them at 7:30 p.m. Wednesday at the House of Blues at Mandalay Bay. Tickets are $30.50 to $56; call 702-632-7600.
311, Offspring
Bro, do you even '90s? If answering in the affirmative, don't miss this dude-rock pairing du jour when reggae hybridists 311 team up with radio-friendly punks The Offspring at 8:30 p.m. Saturday at the Downtown Las Vegas Events Center. Tickets start at $32; call 800-745-3000.
Elevar Fest
Join the Elevar Music + Art Festival to "celebrate equality and diversity and raise our voices against hate and social injustice." Bands include the People's Whiskey, the First Sun, and Girls and Wolves, joined by such speakers as Nicole Sligar, Karoline Khamis, William Horne and others. The festivities begin at 6:30 p.m. Saturday at Backstage Bar & Billiards. Tickets are $5 in advance, $7 at the door with all proceeds benefiting The Gay & Lesbian Community Center of Southern Nevada; call 702-382-2227.
Friends on Fire
"Dude, what the (expletive) was that all about?" someone asks at the outset of these experimental rockers' first full-length, "You Can't Spell Slaughter without Laughter," a totally legit response to I Set My Friends on Fire's monster mash of guttural deathcore, starry-eyed pop punk and sunshine-bright electronica. "Beauty Is in the Eyes of the Beerholder" at 8 p.m. Thursday at Beauty Bar. Tickets are $13 in advance, $15 day of show; call 702-598-3757.
Expect flash floods of "Red Red Wine" when British reggae-pop institution UB40 decamps to Vegas for the "Fools Rush in Weekend" at 7:30 p.m. Friday and Saturday at Brooklyn Bowl at The Linq. Tickets for each show start at $47.50, while a two-day pass is $85; call 702-862-2695.