Who will sing with Nirvana? Here's our picks
April 10, 2014 - 12:33 pm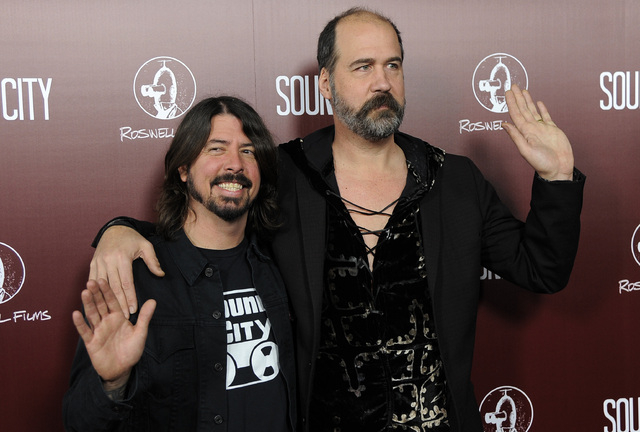 Tonight, Nirvana gets inducted into the Rock and Roll Hall of Fame.
Of course, it's a bittersweet occasion, with Kurt Cobain having died two decades ago.
As such, there's been plenty of speculation about who will front Nirvana during their performance at the ceremonies at the Barclays Center in Brooklyn.
Joan Jett will likely join the group for at least a song or two, as drummer Dave Grohl posted a picture of her guitar along with bassist Kurt Novoselic's and guitarist Pat Smear's gear on Instagram.
That's a solid choice, but here's who'd we like to see join the band onstage:
Kathleen Hanna. If you're going to recruit a woman to front Nirvana, how about this former Bikini Kill/current Julie Ruin badass, who was not only friends with Cobain, but who also inadvertently named their biggest hit after spray-painting "Kurt Smells Like Teen Spirit" on a wall in the house he was living in back in the day. Bonus: Courtney Loves hates Hanna and once punched her in the face at a Lollapalooza show in 1995. Maybe Hanna's presence would cause Love to keep her distance.
John McCauley. This one's obvious. In addition to leading great Rhode Island Americana subverts Dick Tick, McCauley has also helmed his own Nirvana tribute act, Deervana. OK, so the name's lame but not McCauley's ability to channel the amalgamation of classic rock bombast, punk rock pathos and pop poignancy that not only defines Cobain's songbook, but McCauley's as well.
Mark Arm. Mudhoney was both a prime influence on Nirvana and their tour mates on multiple occasions. You could call Mudhoney the reluctant, begrudging forefathers of grunge, and Nirvana their equally diffident progeny. So recruiting their singer would be a fitting salute, plus, Arm's voice is just as oddly tuneful as Cobain's.
Greg Sage. Cobain was a huge fan of Wipers, the Portland post-punk pioneers that Sage founded in the late '70s. Sage embodied so many of the ideals that Cobain prized, refusing to play the music business game, putting art over commerce and seldom seeming to care much about his career prospects. In sound and spirit, he was, in many ways, exactly who Cobain wanted to be. Sage would abhor the spotlight of an event like the Rock Hall gala in question, but then again, so would have Cobain.
Contact reporter Jason Bracelin at jbracelin@reviewjournal.com or 702-383-0476. Follow on Twitter @JasonBracelin.