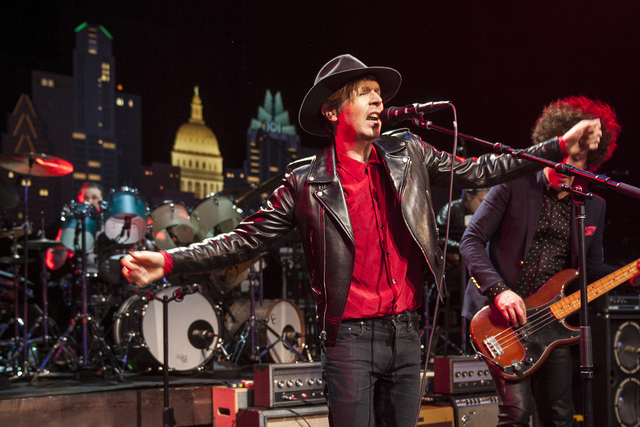 Beck
Beck was originally due here in January, but that date ended up being postponed. Fans of the troubadour, making his first Las Vegas appearance in a few years, will be rewarded for their patience March 10 at the Brooklyn Bowl. Tickets are $75 to $80.
American Authors
If you're a fan of American Authors, it's safe to say, Friday is going to be the best day of your life. That's when the Brooklyn-by-way-of-Boston band touches down at the Chelsea at The Cosmopolitan for the Mix 94.1 Spring Fling, which also features Charlie Puth and Zella Day. Tickets are $20 to $60.
Gin Blossoms
The Gin Blossoms are the Most '90s Band, according to Uproxx.com readers. Last year, the Arizona act bested a bevy of contemporaries to claim the crown. Stop by the Gordie Brown Showroom at the Golden Nugget on Friday to sing along with tunes from the original Clinton era. Tickets are $31.61 to $162.41.
Joe Satriani
Classifying Joe Satriani as a guitar god is not only justified by his prodigious playing but also by the fact he once tutored guitar greats Steve Vai, Kirk Hammett, Charlie Hunter and Alex Skolnick. Friday, the fleet-fingered fretman is set to stop by The Pearl at the Palms. Tickets are $39.45 to $94.50.
Vance Joy
It's hard not to get caught in the undertow of Vance Joy's songs. Like "Riptide," a song that snuck into our subconscious in snippets, his tunes have you singing along in your head before you even realize it. See if they have the same effect live Saturday at the Brooklyn Bowl. Tickets are $39.50 to $75.