New 'Star Trek' TV series set for 2017
November 2, 2015 - 10:20 am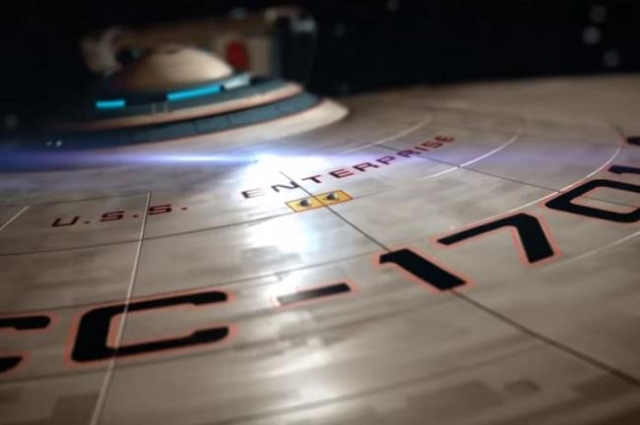 Producer Alex Kurtzman is developing a new "Star Trek" TV series, setting it at warp speed to debut on CBS in January 2017.
The premiere episode and all subsequent first-run episodes will then be available exclusively in the U.S. on CBS' All Access digital subscription service. This would be the first original series to launch on a broadcast network but air primarily on an SVOD service.
Kurtzman is exec producing via a deal with CBS Television Studios. The series will be produced by CBS Television Studios in association with Kurtzman's Secret Hideout banner. They are now shopping for a writer.
"This new series will premiere to the national CBS audience, then boldly go where no first-run 'Star Trek' series has gone before — directly to its millions of fans through CBS All Access," said Marc DeBevoise, exec VP of CBS Digital Media. "We've experienced terrific growth for CBS All Access, expanding the service across affiliates and devices in a very short time. We now have an incredible opportunity to accelerate this growth with the iconic 'Star Trek,' and its devoted and passionate fan base, as our first original series."
Plans for the latest iteration of "Star Trek" on TV will come on the heels of the 50th anniversary of the original series premiere on Sept. 8, 1966, led by stars William Shatner, Leonard Nimoy and DeForest Kelley. Created by Gene Roddenberry and produced by Lucille Ball's Desilu Productions, "Star Trek" ran for three seasons on NBC but famously became far more popular in syndicated reruns than it ever was in its original primetime run.
Kurtzman co-wrote and produced the films "Star Trek" (2009) with Orci, and "Star Trek Into Darkness" (2013) with Orci and Damon Lindelof. The new television series is not related to the upcoming feature film "Star Trek Beyond," which is scheduled to be distributed by Paramount Pictures in summer 2016 and is written by Doug Jung and Simon Pegg.