What you need to check out in DTLV this weekend
March 25, 2016 - 12:18 pm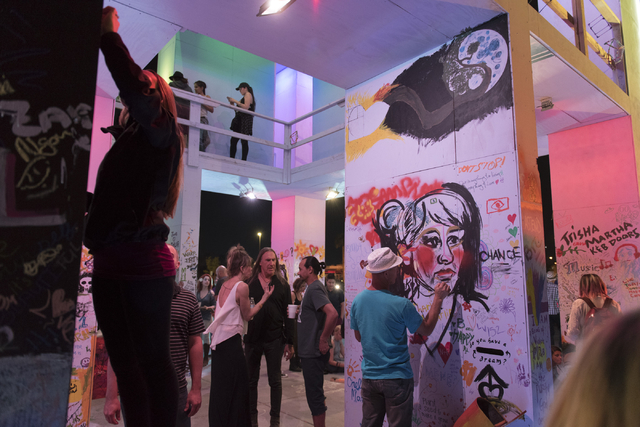 ■ Artists including painters Fernando Reyes, John Pacheco and Spencer Olsen and photographer Frankie Darkstar will exhibit their work on Saturday at the Corner Building where Main Street and California Avenue meet. The free show also features live music from a classically trained pianist and a jazz trio led by Sean Carbone.
■ Make some inspiring artwork to add to the Life Cube Project at the Llama Lot, near the intersection of Ninth and Fremont Streets. Everything on display at the interactive exhibit will be burned to the ground in a celebratory blaze on April 2. The cube is open to all ages all the time until the burning.
■ In tribute to Michael Jackson, musicians will perform on the Bunkhouse Saloon stage Friday night at 8 p.m. Tickets are $10 and are available online and at the door. On Monday at the same place, 124 11th St., come sing karaoke for free at 10 p.m., and enjoy a $6 beer with a shot special.
■ Enjoy a glass of bourbon with book lovers at the Writer's Block, 1020 Fremont St., who will discuss Hanya Yanagihara's "A Little Life" on Friday from 6 p.m. to 7:30 p.m. Attendees are expected to have read the book in advance.
■ Try a number of white, red and bubbling wines at Container Park's first-annual "Spring Wine Walk." Tickets cost $25 and are limited. Five tasting stations will be set up around the park, 707 Fremont St. from 3 p.m. to 7 p.m.
■ Meet with "Geeks Who Drink" at Gold Spike, 217 Las Vegas Blvd., on Wednesday from 7 p.m. to 10 p.m.