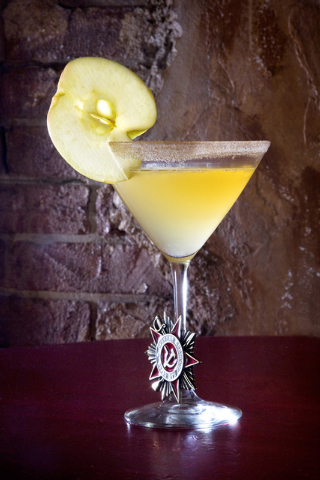 Hot Apple Bread Pudding
Gilley's BBQ, Treasure Island
The ranch-house-style dessert is made with fresh cream, biscuits and Granny Smith apples and topped with raisins, cinnamon and bourbon sauce, $7.95.
Apple Monkey Bread
Culinary Dropout, Hard Rock Hotel
Cinnamon-apple brioche is baked to order and served with vanilla ice cream, $10.
Apple pie
Du-Par's, Golden Gate
With tender green apples in a sweet golden crust, it's baked fresh daily, $4 a slice, $12.75 for a whole pie.
Apple churros
Cabo Mexican Restaurant, Boulder, Sunset, Santa Fe and Palace stations
The fried, apple-filled churros are served with Dreyer's vanilla bean ice cream and caramel sauce, $4.99.
Spiced cider
Red Square, Mandalay Bay
Apple cider is spiked with American Harvest Small Batch Vodka and Leopold Brothers Apple Liqueur, $18.
If you have suggestions for On the Menu, please contact Heidi Knapp Rinella at Hrinella@reviewjournal.com, or call 702-383-0474.