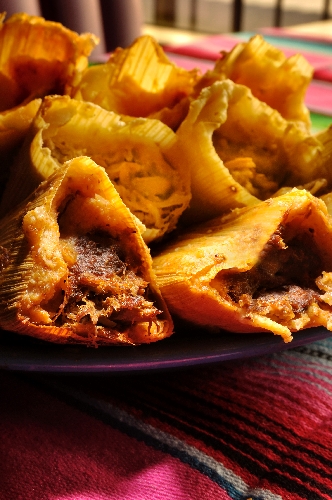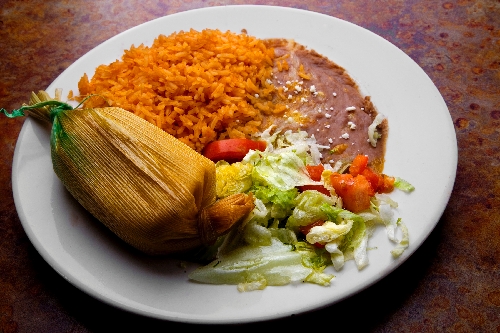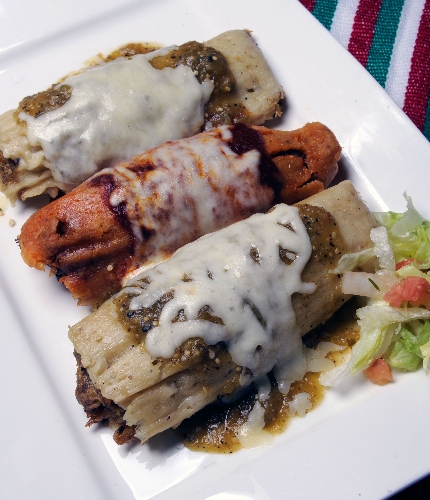 Doña Maria
910 Las Vegas Blvd. South and 3205 N. Tenaya Way
Cheese tamales, pork tamales with red sauce and (not shown), green chicken or sweet pineapple and raisin tamales are $4.15 for one, $14.75 for a half-dozen or $19.75 for a dozen.
El Sombrero
807 S. Main St.
Pork tamales are available as part of two-item plates at lunch for $10 or three-item at dinner for $13.
Casa Don Juan
1204 S. Main St.
Tamales come in pork, chicken, cheese or pineapple and are $3.25 each.
Leticia's Mexican Cocina
7585 Norman Rockwell Lane
Beef with red sauce, pork or chicken with green sauce, rajas con queso (chile and cheese) or pineapple-raisin are $9.89 for two with rice and beans as an entree, or $11.89 a half-dozen, $19.89 a dozen (24 hours' notice required for orders of more than three dozen).
Viva Zapata's
3826 E. Craig Road
Beef tamales are $3 each.
If you have suggestions for On the Menu, please email HRinella@reviewjournal.com or call 383-0474.