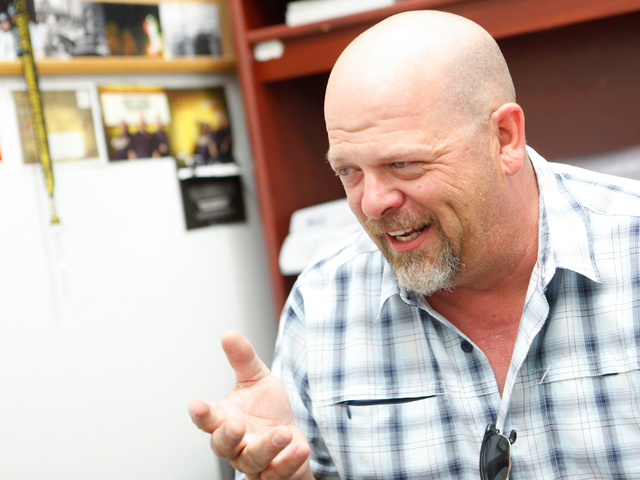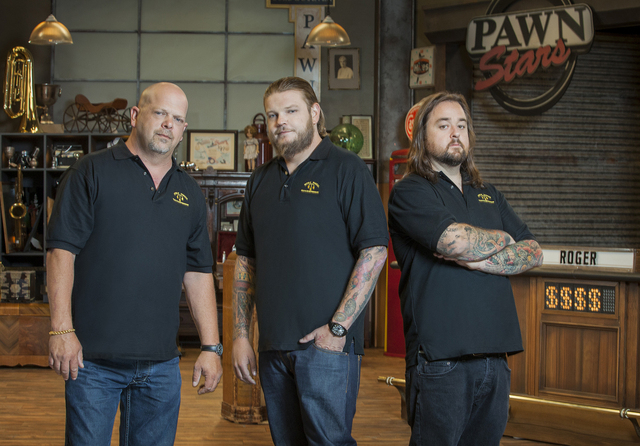 Rick Harrison of "Pawn Stars" is a ninja businessman with morals. He has a razor with his face on the packaging in 2,600 Wal-Marts; it has sold "close to 2 million" in a year.
Meanwhile, he turned down a $1.5 million endorsement because he didn't like a different company's business practices.
And on Wednesday, he and business partner Jimmy Scott launched "Rick Harrison's Trivia Challenge" on Facebook, the Google Play Store and the Apple App Store.
"Trivia Challenge" is one of those free-to-play games with in-game purchases, in the vein of "Candy Crush."
That means you play the speed-trivia video game for free for a while, as long as you have free turns. Once you lose a handful of games per day, you wait until a timed lock-out ends, or else you can respawn by spending a few real-world dollars. You can also "ask an expert" for $1 to $3.
But this is unprecedented for game apps: If you win enough virtual gold coins, Old Man Interactive sends you a real T-shirt, hat or autographed picture in the mail.
I was the second person in the world to download the game on the Google Play Store.
You try to correctly answer several of 10 questions per round.
"Who was the lead singer of the Doors?" one question asks. Another: "In which country would you find the Prado Museum?"
"We wanted to make it fun," but not so hard that people give up on it, Harrison told me.
Harrison doesn't play games, but he has a good reason.
"Usually when I go home at night, it's kids, wife, go to bed, read a book."
His favorite book this year: "1493," "about the economic and social impact of Columbus' discovery."
"You're talking to the guy who read 'The History of Batteries' twice," he said. "I have a copy of Isaac Asamov's 'Understanding Physics' sitting next to my bed."
So what's up with that razor, which I have seen at Wal-Mart next to those yellow-vision-night-glasses?
"When they showed me this thing, I was pretty skeptical, but then I used it, and I'm going, 'This thing's great.' "
He has turned down millions for other items, though, because, "It's a morals thing. Money isn't everything."
The one thing he really wanted me to ask you: Please go to epilepsy.com. He is the national spokesman for the Epilepsy Foundation.
"It's hard to raise money, and they're trying to get new drugs on the market," said Harrison, who has epilepsy. "If you have a new drug out, it's $1.5 million just for the toxicology report."
He said the government won't let anybody test one potential miracle drug because it contains cannabinoid (but no THC), which is "doing wonders for kids."
"One kid was having 40 procedures a day. Now he's down to one every two months just because he's taking this, but he's taking it illegally," because of, Harrison said, "the (expletive) of politics."
Doug Elfman's column appears Tuesdays, Thursdays and Saturdays. Email him at delfman@reviewjournal.com. He blogs at reviewjournal.com/elfman.