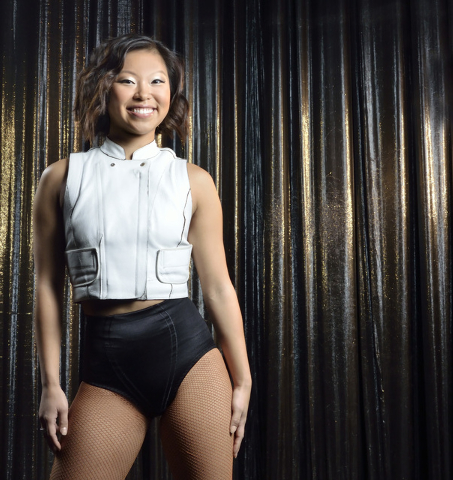 Meet Shana Bryn McCartney
"Veronic: Voices"
Hometown: Hillsborough, N.J.
Age: "Almost 29 and looking fine!"
Born in South Korea, was adopted at the age of 10 months. … Started dance lessons at 2½, also was a competitive figure skater from age 8 through sophomore year of high school. … Attended a performing arts high school, then earned a Bachelor of Fine Arts degree in dance performance from The University of the Arts in Philadelphia. … After college, performed on Royal Caribbean cruise ships for two years, and then for about two years with The PGK Dance Project, a San Diego contemporary dance company. … Moved to Las Vegas 1½ years ago. … Has been with "Veronic: Voices" since the show's premiere earlier this year. … Will rejoin the show in the spring for its just-announced extension here ("I will stay with Veronic until the end of time, as long as she'll have me!"). … Would someday like to move into the management side of the performing arts. … Also is a host at Exotics Racing at Las Vegas Motor Speedway (Dream car: Ferrari 458 Italia).
On her motivation to dance:
"I started when I was 2½, believe it or not. My mom says I saw a commercial with Tommy Tune on TV and insisted that I had to dance. So I've been dancing ever since. … I love performing. I love making people smile and being onstage. There's so much I get from the experience."