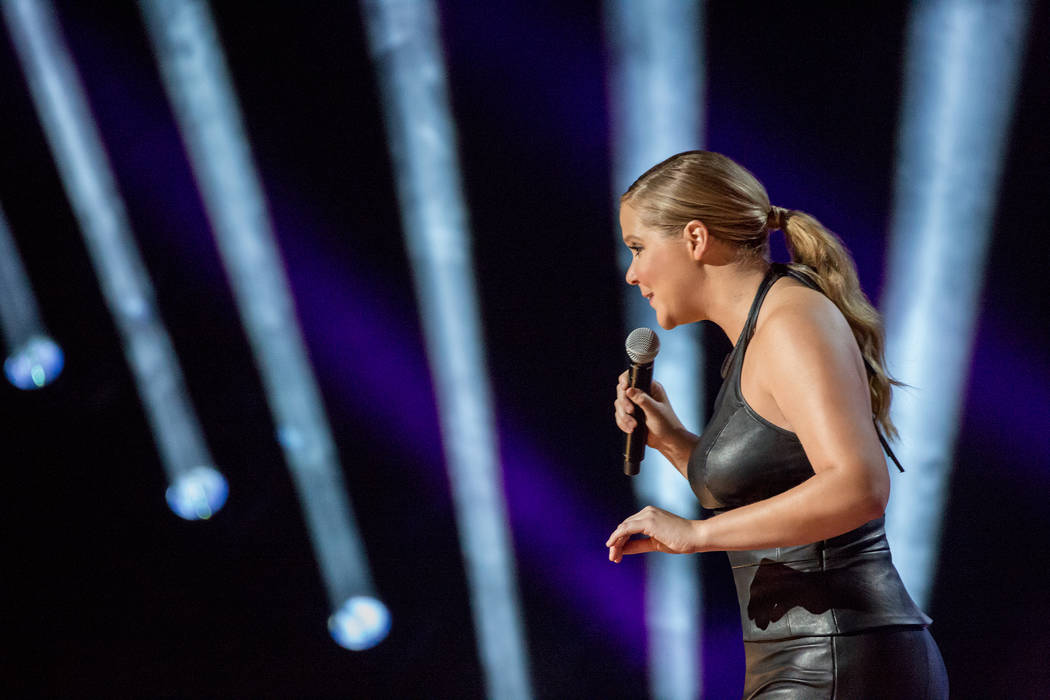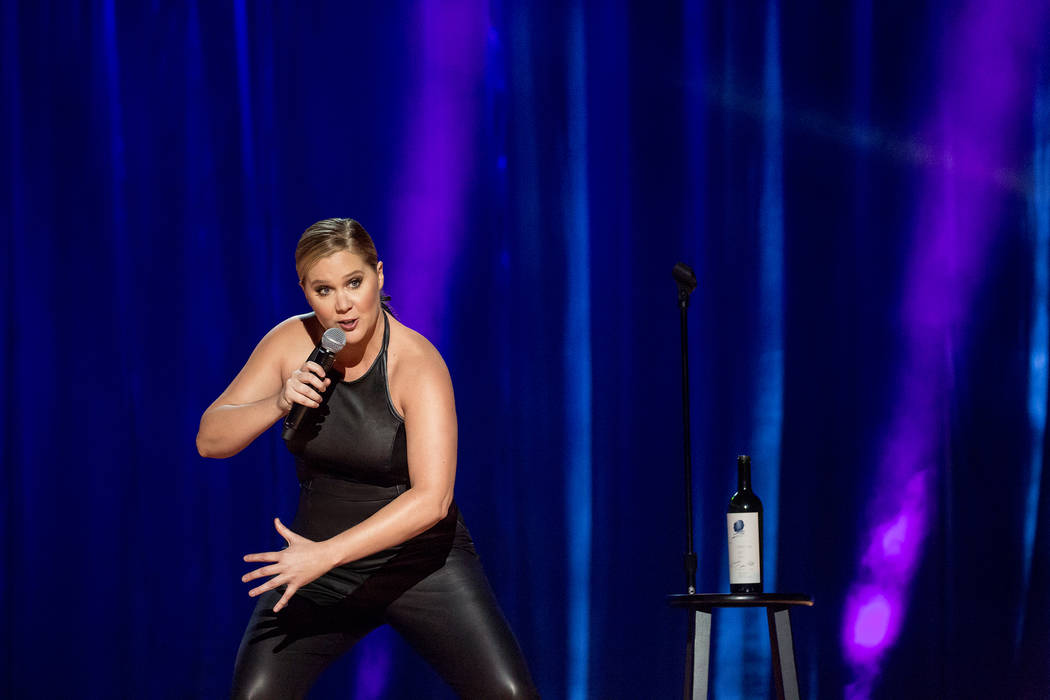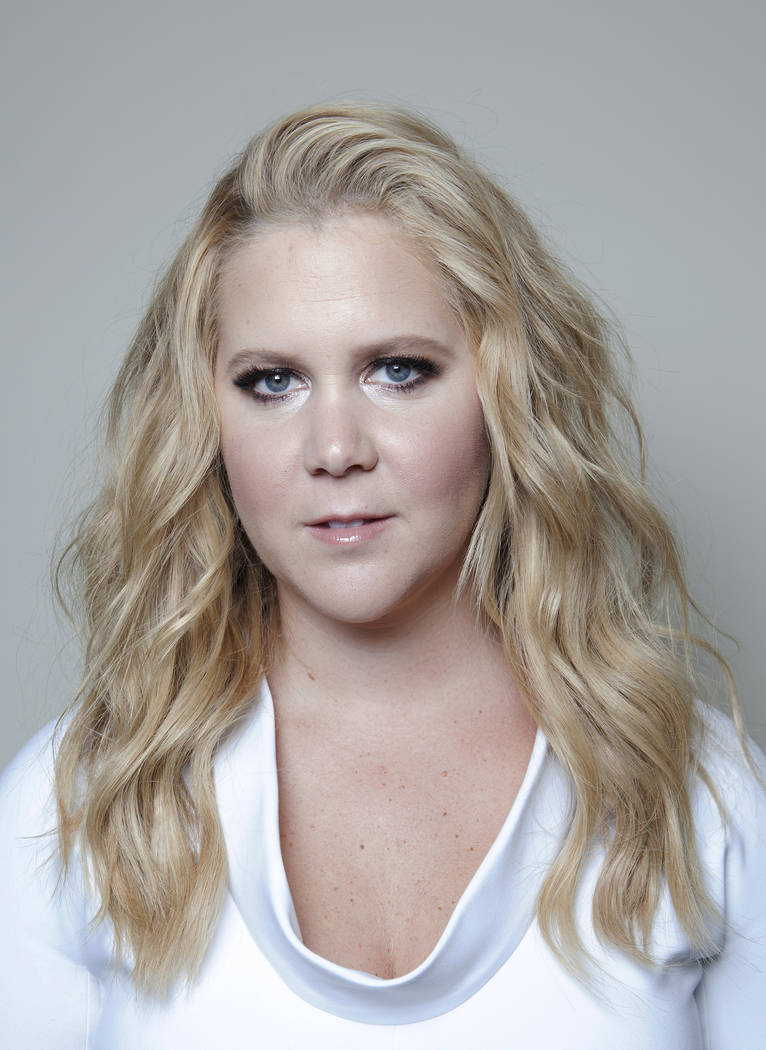 The raunch is real.
But there's a method to Amy Schumer's gross-out madness.
So when the superstar comedian describes her feminine parts as being goat-scented, her aim is to elicit more than laughs and maybe a few winces.
What unites Schumer's three comedy specials — "Cutting" (2011), "Live at the Apollo" (2016) and "The Leather Special" (2017) — is how she confronts contemporary standards of feminine beauty, the different expectations for women versus men regarding appearance, and all the body image issues that can result.
When Schumer self-deprecatingly pokes fun at her looks, then, she's really taking aim at the stereotypes behind the way that she — and all other women — are perceived.
Schumer on how she's viewed among all the beautiful people of Los Angeles: "People don't even see me there," she jokes on "Apollo." "They're just like, is that a fat tumbleweed? My arms register as legs there … and my legs register as firewood. 'Why is the BFG on Sunset?' "
Confronting this manufactured shame, shedding a light on its ridiculousness and then expelling it cathartically, hilariously, is a big part of her appeal.
Basically, Schumer builds herself up by putting herself down and is a confident, commanding presence because of it.
How does she do it? Here are a few Amy Schumer life hacks from the aforementioned specials to make us all a bit more awesome:
Choose your friends wisely
"This is what I do to protect my self-esteem. I make sure that I'm the prettiest of my friends. I hand-select my friends from Facebook and surround myself with reptiles and monsters so that I can shine. I have this one friend, Nikki, she keeps losing weight. I took her out of my phone. I don't need her. 'You did it to yourself.' "
Keep it real with yourself
"I know what I look like. You'd (sleep with) me, but you wouldn't blog about it."
But remember, looks aren't everything
"I'm not shallow at all. The guy I'm actually dating right now isn't even good-looking. Nobody's ever like, 'Who's that?' They're like, 'Is he OK?' … I've just never cared about stuff like that. He's so rich."
Maintain your priorities
"My dad's in a wheelchair. He's like, 'Will you push me to the store?' I'm like, 'I'm busy. I have to read the news' — that's what I call Googling myself."
Be there for others, especially the children
"One of my best friends had a baby. She made me the godmother. … She actually says that I'm acting like she's mine now because I'm over there so much and I buy her stuff. Like, even if I feed her she gets mad. Who cares whose breast it is, she's hungry."
Indulge from time to time, such as when catching a flick
"A small popcorn? That's like taking one Advil. Get out of here. That's like taking six Xanax, like, 'Why are you wasting my time?' "
Establish clearly defined roles within a relationship
"I was dating an infectious disease doctor, because two birds. He wound up being an insane alcoholic, and that's my thing. I feel like in most relationships there's one alcoholic and one person who's sad about it. I wanted to be the fun one."
Take Mom's advice with a grain of salt, especially when it comes to affairs of the heart
"She's like, 'You need to love like you've never been hurt.' And I'm like, 'Are you reading off of a bumper sticker right now? 'Dance like no one's watching.' Dance like a couple of people are watching. Even if you're alone, maybe hold it together. 'Cross the street like no cars are coming.' What?"
Always be careful with those tweets …
"I tweeted out a photo of myself in my underwear … it goes viral. And that's when I learned the word you don't want used when a nude photo of you goes viral: brave. Can you imagine, you take off your clothes in front of someone for the first time and they're like, 'Damn, you like mad brave right now. Shorty looks empowered.' "
Contact Jason Bracelin at jbracelin@reviewjournal.com or 702-383-0476. Follow @JasonBracelin on Twitter.
Preview
Who: Amy Schumer and Friends
When: 8 p.m. Friday and Saturday
Where: The Chelsea at The Cosmopolitan of Las Vegas, 3708 Las Vegas Blvd. South
Tickets: $59 and up (702-698-7000)