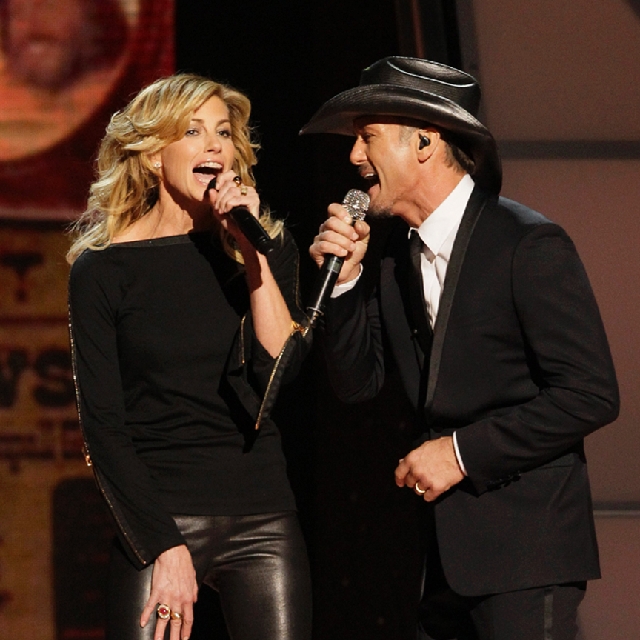 Can it be that Tim McGraw and Faith Hill are down to their last weekend at The Venetian?
Well, Christmas did fall during their run. Easter, too, and Valentine's Day.
Now, the 10 weekends the married stars devoted to their "Soul2Soul" shows come to an end, at least for the foreseeable future.
McGraw is on the road with his "Two Lanes of Freedom" album, and the two were always upfront about viewing these shows as a moment in time.
"There's something special about playing a small room like this, and there's something that keeps you engaged," McGraw said in January. "It keeps you plugged in with the audience. You can see people. … You can see that they're absorbed in the show."
"It keeps you very present in the moment," Hill said in agreement . "Once we started working on it, it just started to evolve into this thing that was really enjoyable for both of us."
Contact reporter Mike Weatherford at mweatherford@
reviewjournal.com or 702-383-0288.
Preview
Tim McGraw and Faith Hill
8 and 10:30 p.m. April 26-27
The Venetian, 3355 Las Vegas Blvd. South
$103-$302.50 (414-9000)