Daniel Tosh, Goo Goo Dolls hit Las Vegas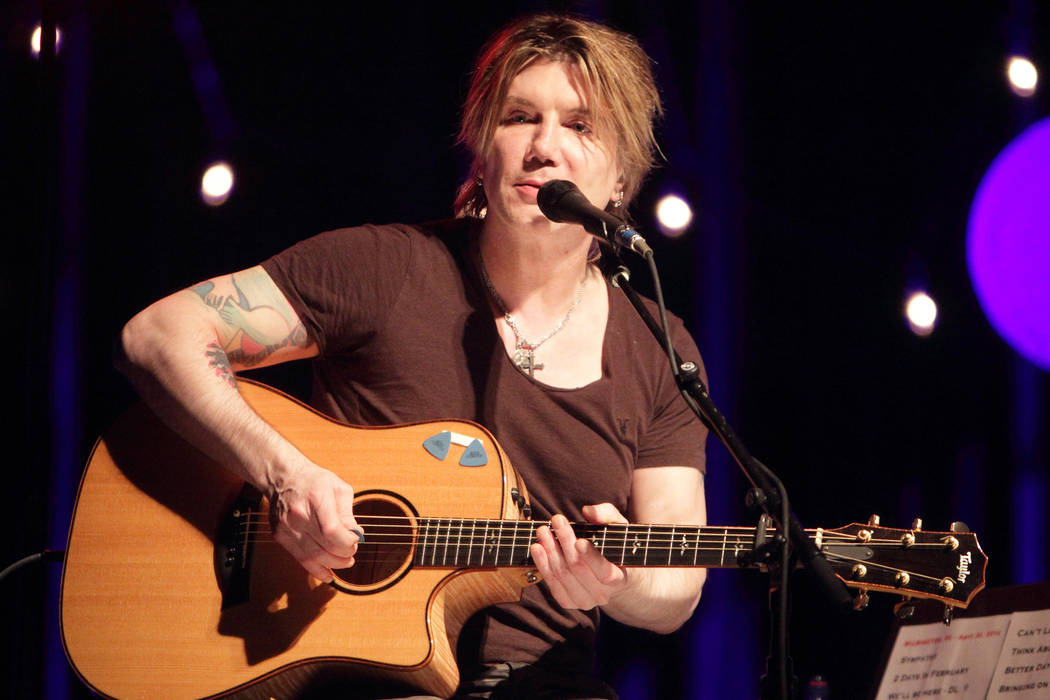 Goo Goo Dolls
"Dizzy Up the Girl" helped launch the Goo Goo Dolls into the mainstream with five top 10 singles, including "Iris" and "Slide." To celebrate the record's 20th anniversary, the rockers will play the album in its entirety, along with other hits, at 8 p.m. Saturday in The Joint at the Hard Rock Hotel. Tickets are $35 to $150; call 888-929-7849.
Lea DeLaria
Fans of "Orange Is the New Black" know her as Carrie "Big Boo" Black, but actress Lea DeLaria is also a jazz singer and comedian. See the two-time Screen Actors Guild award winner perform her new musical comedy show at The Smith Center. Showtime is 7 p.m. Saturday and Sunday in Cabaret Jazz. Tickets are $39 to $59; call 702-749-2000.
Comedy Central's Daniel Tosh is back at The Mirage for another round of shows. The comedian performs at 10 p.m. Friday and 7:30 p.m. Saturday in the Terry Fator Theatre. He also presents his eighth annual "Tosh Saves the World Charity Show" at 5 p.m. Saturday. Proceeds benefit the Nevada Partnership for Homeless Youth, Best Friends, the Animal Foundation, the Make-A-Wish Foundation, Young Chicago Authors and Folds of Honor. Tickets to all shows are $65.39 to $104.63; call 702-792-7777.
Whitney Cummings
She's scheduled to film her first Netflix special this month, but you can catch Whitney Cummings live Monday and Tuesday as she again headlines at the Comedy Cellar at the Rio. Showtimes are 7 and 9 p.m. Tickets are $45 to $55, or $25 for locals with ID; call 702-777-2782.
'Man in Black'
Hear Johnny Cash's greatest hits Friday through Sunday at the South Point. Shawn Barker pays tribute to the "Man in Black" by singing favorites "I Walk the Line," "Ring of Fire," "Get Rhythm" and more at 7:30 p.m. in the Showroom. Tickets are $25 to $35; call 702-797-8055.