Musical 'Mas Americanos' looks at social change through theater
September 15, 2016 - 9:42 am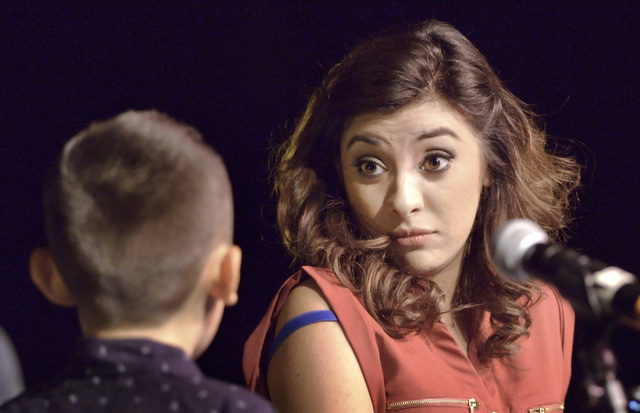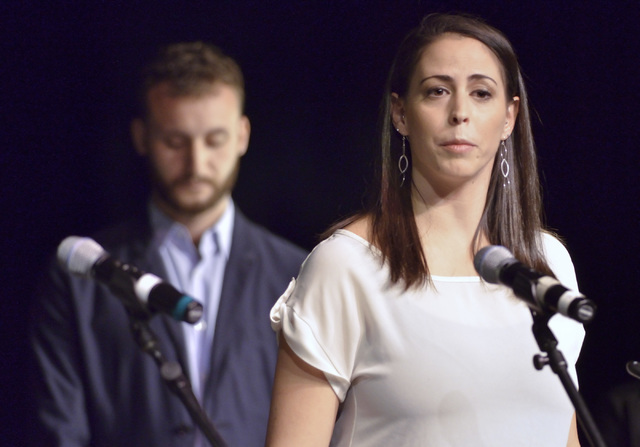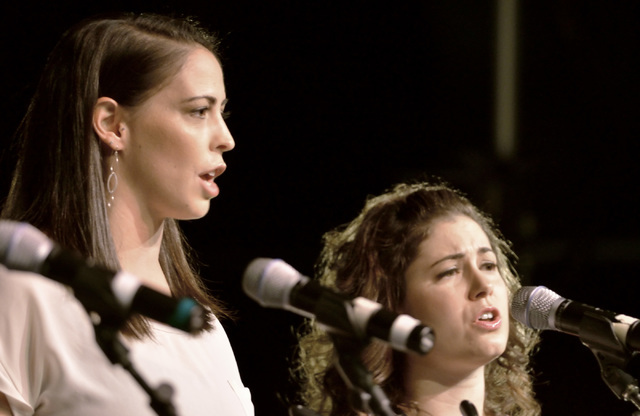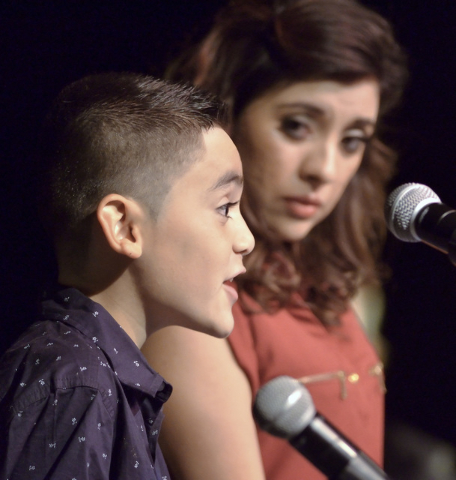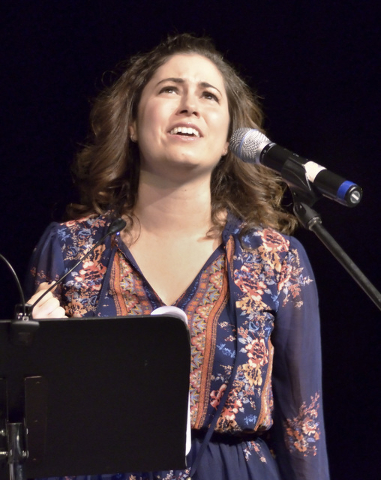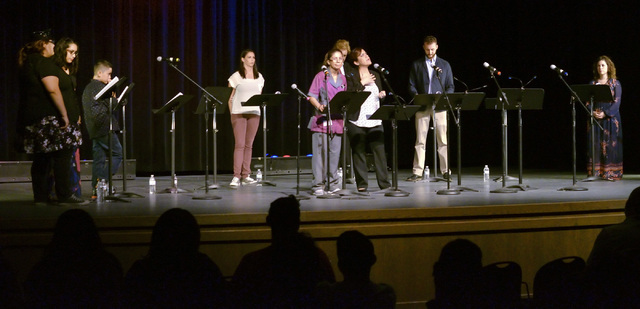 If aliens came to Earth offering solutions to some of America's dire problems in exchange for a slice of our population, who would we trade out? Or, put more bluntly, who are the most unwanted members of American society?
That was the question posed in a staged reading of "Mas Americanos," a musical by Eric Franklin and Arlene Rivera, at the Winchester Cultural Center last weekend.
It's undocumented immigrants, the play posits, that Americans would do away with first.
In "Mas Americanos," space aliens offer America clean renewable energy and a cure for every ailment in exchange for 11 million people — the number, not coincidentally, of undocumented immigrants estimated to be in the U.S. by the Department of Homeland Security. The government creates the "Department of Ascension" to determine if the trade should take place, and if so, who should be traded.
Valentina, the play's main character played by Monica Ramirez, grapples with the national issue at hand, but also the day-to-day experience of being an undocumented immigrant. Her younger brother is a citizen but she and her mother are not. Her mother speaks Spanish but her younger brother wants to speak English. Her closest friends do not know she's undocumented.
Ronald Goldtower, a thinly veiled portrayal of presidential candidate Donald Trump, advocates for relinquishing the undocumented immigrants to the aliens because, and this may sound eerily familiar, he wants to "make America great again."
The play is based on Derrick Bell's 1992 short story "The Space Traders," in which aliens come to Earth proposing gold and clean nuclear power in exchange for all black Americans.
"The plight of black Americans is still very dire," Franklin said. "But we also think that there are other populations now that would possibly be the first on America's list to go."
Though Rivera works by day as an immigrant rights lawyer, and Franklin as a law professor at UNLV, "Mas Americanos" is their first attempt at enacting social change through theater. They hope to see it become a full production in the coming months.
"Part of the theory of social justice is that there are many different avenues to achieve it, and sort of toward the end comes the law, but first you need to change society, you need to change perceptions, you need to create dialogue, etcetera," Rivera said. "And so we could just try to push legislation, but right now, frankly, I don't really know that that's a good idea, I don't think it would necessarily go in our favor."
Though the writers hope to educate through "Mas Americanos," they also hope that undocumented people themselves will see their experience reflected in the play.
The cast is made up of attorneys, educators and community organizers. Most have experienced the immigration and citizenship process in some way, either themselves or through family members.
Ramirez, like her character, would identify as a DREAMer, or someone who entered the U.S. undocumented before age 16 and attended school in the U.S. Now here on a work permit, she identified with the "Mas Americanos" experience.
"I think this idea of fear, whether you suppress it, it's always there, this kind of sense of instability," Ramirez said. "You never really know what's going to happen, what new law is going to develop or what new process is going to take over the nation."