Reba McEntire, Brooks & Dunn team for Caesars Palace residency
December 3, 2014 - 3:22 pm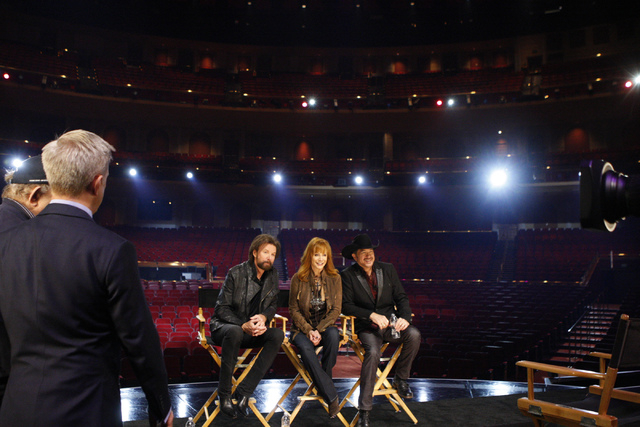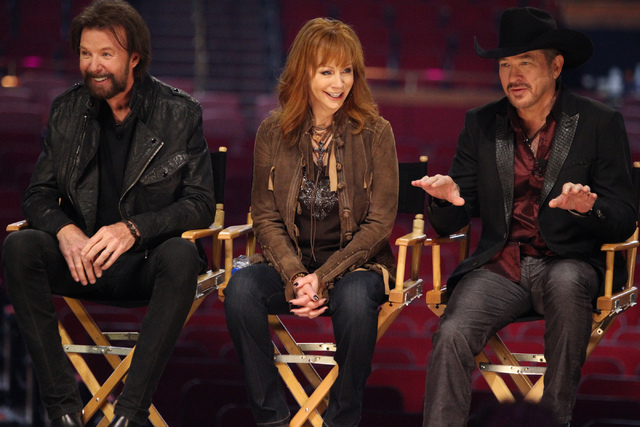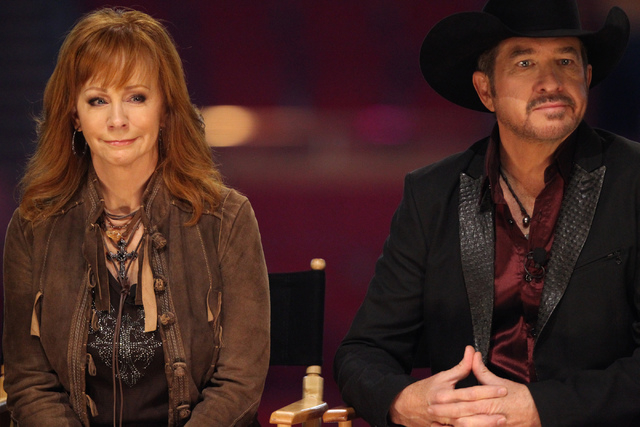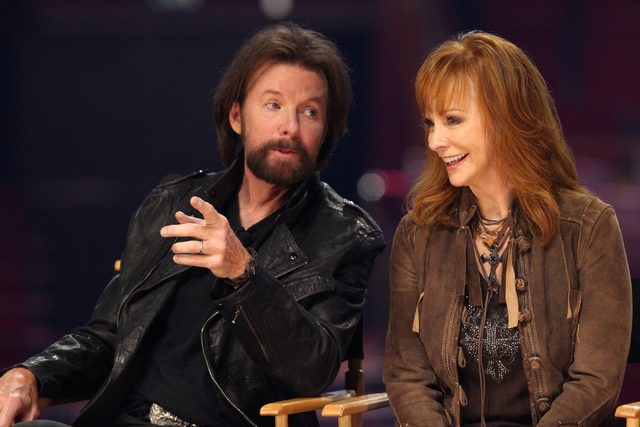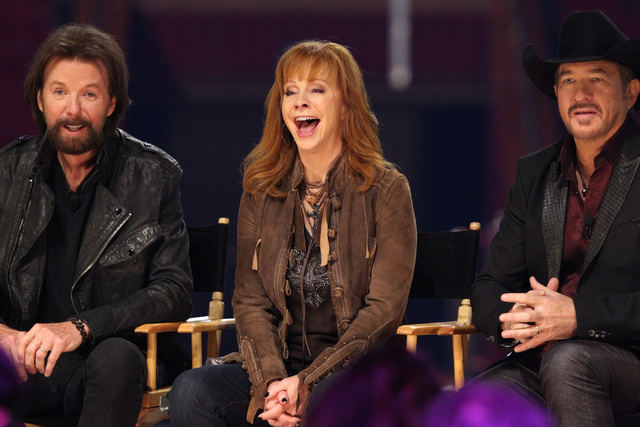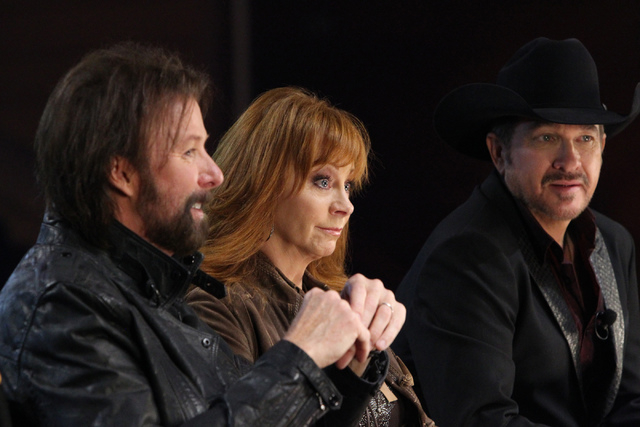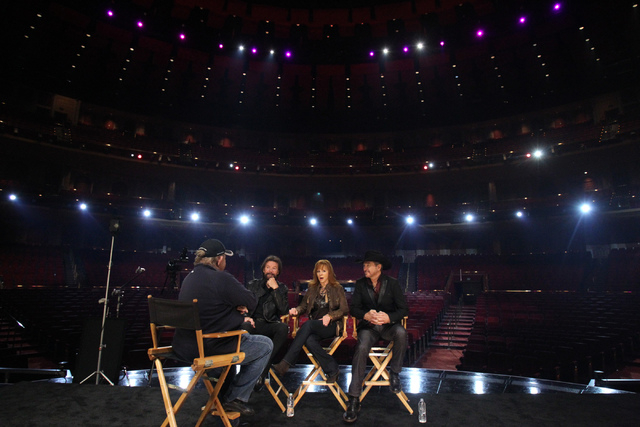 Perennial country star Reba McEntire will team up with a reunited Brooks & Dunn to join the rotation of stars playing the Colosseum at Caesars Palace next summer.
"Cake and ice cream are good, but when you put 'em together it's even better," McEntire said Wednesday at a news conference to announce the two-year deal calling for 24 shows per year, starting June 24.
The country veterans' ability to separately fill 4,200 seats could be doubted in today's youth-driven country environment. But they are "a slam-dunk combined, no question about it," said John Meglen, president of global touring for AEG Live, which operates the Colosseum. "And the beauty of it is that came from them."
Pairing the headliners in a co-bill, combined with the reunion of Kix Brooks and Ronnie Dunn after a four-year separation, "really supports what we've been trying to do here, shows you can't see anywhere else," Meglen said.
Brooks & Dunn have been associated with McEntire for more than 20 years, since the duo worked as her opening act in their breakthrough days of the early 1990s. They recorded a hit duet together, "If You See Him/If You See Her," in 1998.
The three singers said even they weren't sure how it all came about. "Somebody else outside the trio here suggested it," McEntire said. But she denied playing the role of peacemaker between Brooks and Dunn, who have aired some of their differences in social media.
"We needed a good referee. She kind of makes us both behave," Brooks joked. At another point, he said, "We've been having dinners and going on vacation together," adding "which is pretty amazing you know, considering Ronnie and I hate each other and don't get along."
The Colosseum residency is part of a comeback for both artists, who have signed to the new Nash Icon label, a division of the Big Machine Label Group and Cumulus Media.
McEntire was announced in October as the first artist signed to the new label. Ronnie Dunn followed suit this week, announcing on social media he too had signed with the new label. But he stopped short of confirming a reunion with Kix Brooks.
But McEntire said the Colosseum deal was coincidental to the new album, which won't be released until April of 2016.
"Everything with the Nash Icon thing, it's all brand new. It's a brand new idea, and they're kind of thinking it up as they go along," she said. "So it's a trial and error and everybody is open-minded, which I think is very fresh and exciting."
Dunn said he now wasn't sure if his solo album would become a Brooks & Dunn album.
Brooks is the host of Cumulus Media's syndicated radio show "American Country Countdown," while Dunn had a successful solo album in 2011 after the breakup of Brooks & Dunn.
Brooks said Cumulus is championing an "icon" radio format to address mainstream country becoming more youth and singles-driven.
"There's just a tremendous amount of fans out there who love music from only 10 years ago, that for whatever reason is not really on mainstream radio anymore," Brooks said. "I guess it's the way of the world. Things change and there's a bit of a changing of the guard as far as what's current. But that has nothing to do with how many fans out there still love those artists and still want to hear them sing new music."
Both acts have played Las Vegas for years. McEntire, 59, sang in the original, now-demolished Caesars Palace showroom from 1988 through 1994. She recalled first playing Las Vegas in the 1980s, as an opening act for Roy Clark, and getting tips from the Oak Ridge Boys on how to preserve her voice in the dry desert climate.
"Basically what I'm doing is recording songs (with) the same formula I've always had. I find the songs I like to sing and I record them," she says. "It's up to the record label to see what they can do with it. If radio won't play it that's fine, but I've done my job happily."
Tickets go on sale Thursday for shows June 24, 26 and 27, July 1, 3 and 4 and Dec. 2, 4, 6, 9, 11 and 12.
Contact reporter Mike Weatherford at mweatherford@reviewjournal.com or 702-383-0288.