Rok Vegas nightclub simplifies approach with focus on service, accessibility
November 12, 2010 - 12:00 am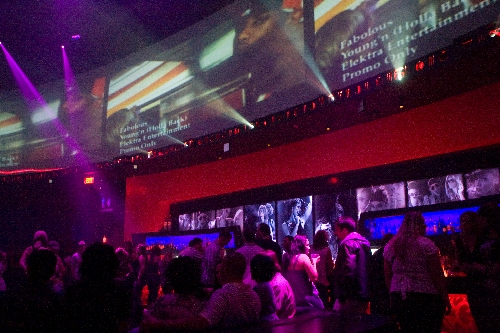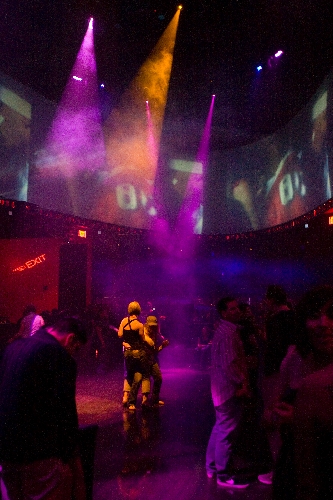 What a difference two years makes.
When Rok Vegas nightclub at New York-New York, 3790 Las Vegas Blvd. South, opened in 2008, management followed a "keeping up with the Joneses" approach. They spent a lot of money on advertising and programming, maintaining a heavy events schedule like every other big club on the Strip. Since then, they have pared down their calendar to offer guests the kind of nightclub experience they may not get elsewhere.
"We've narrowed our focus … to be an alternative to the strip mega club," says general manager Rob Boyer.
Instead of a special event every weekend, Rok saves them for big dates, such as Halloween, Labor Day and New Year's Eve. It's nightlife simplified, Boyer says.
"You don't have to wait for hours in line or tip the doorman," Boyer says. "We want to have a place where everybody can come and have a great time. We really pride ourselves on (our) service. We don't want to be pretentious or have a pretentious attitude or vibe."
Resident DJs Trens and Megaman spin Top 40, mash-ups and the typical club music throughout the week. Guest DJs fill in occasionally to provide a different sound.
On slower nights, Wednesdays and Thursdays, the venue is split with open seating provided in some areas, creating a nightclub with a lounge feel to it.
Bottle service is available and starts at $295 a bottle. The average price of a cocktail is about $10.
Cover charge varies depending on the night. Fridays and Saturdays, cover for men is $20 and $10 for women. Sundays, Wednesdays and Thursdays, cover is $10 for men and free for women. Wednesday nights, locals get in free.
To make table reservations or to get on the VIP list, visit the club's website at rokvegasnightclub.com or call 740-6745.
Contact reporter Sonya Padgett at spadgett@ reviewjournal.com or 702-380-4564.
Las Vegas nightclub slide shows