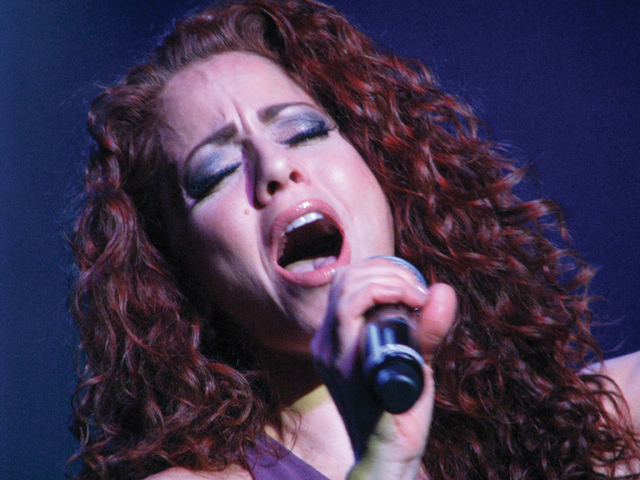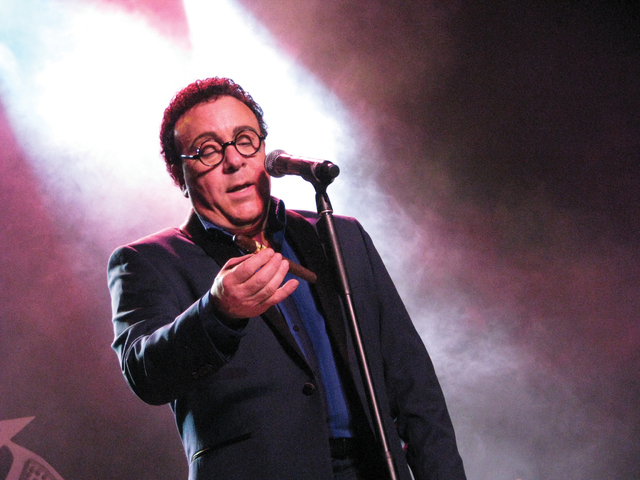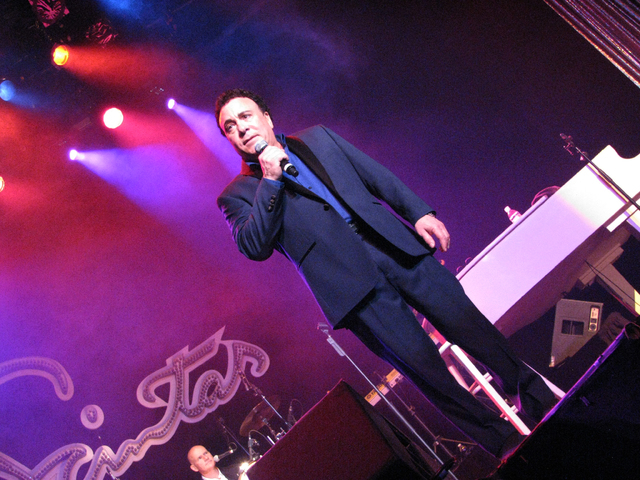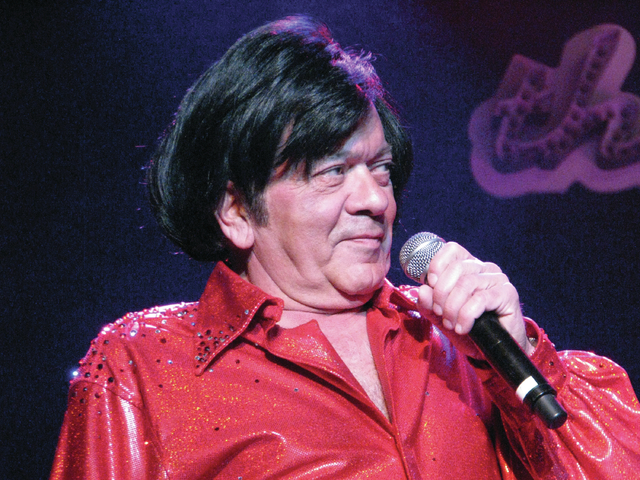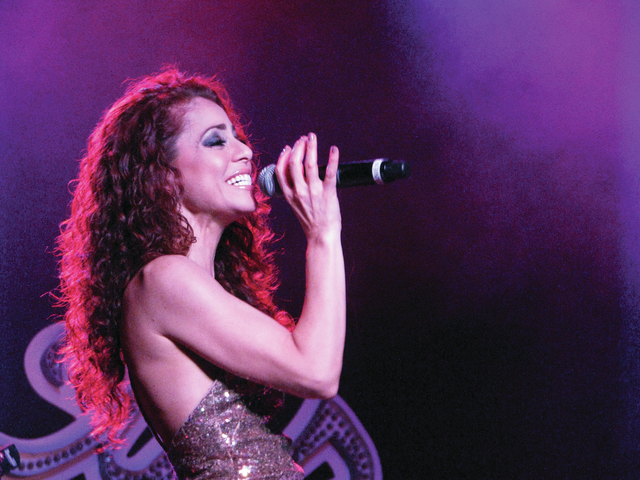 Although the Scintas have been in town only 16 years, it feels like they have been here a lot longer, probably because their style and shtick harken back to their roots: the classic entertainment of Rat Pack-era Vegas.
"There aren't many acts that do what we do anymore," Frankie Scinta said. "You have singers. You have comedians. You have bands, but nobody really entertains anymore, bringing it all together."
Scinta said that acts that are more rounded and feel like an old Vegas show, such as Clint Holmes and Earl Turner, usually have packed houses. Venues that evoke the old-school Vegas vibe, such as the Italian American Club, the Bootlegger Bistro and the Tap House, still bring in the crowds without being in a casino or having an address on the Strip. A few places in the resort corridor, such as the Plaza, 1 S. Main St., have never lost that feel.
"We think the Scintas' style and genre fits right in with our demographic," said Michael Pergolini, general manager of the Plaza. "Their show is classic vintage Vegas, and that's what we feel our property is, too."
Pergolini noted that the recent renovations to the property were done with the old aesthetic in mind. The place was modernized and freshened up while "trying to stay true to what the Plaza has been for years."
The Scintas have recently signed on to perform two weekends a month at the Plaza in a showroom that looks like a well-maintained time capsule that was sealed up minutes after Louis Prima or Dean Martin stepped off the stage.
"It's a true vintage Vegas showroom, and I think it's going to be perfect for 'The Scintas,' " Scinta said. "It's an entertainer's showroom. You can work the whole room from that stage. With those high-backed booths and the tables, it really looks like old Vegas."
Frankie Scinta and his brother, Joey, have been performing together for nearly four decades, starting their careers in their native Buffalo, N.Y. Their first paying gig was at a club owned by former football player and color commentator Paul Maguire.
"He hired me and Joey, and within six months, you couldn't get in the place unless you knew someone," Scinta said. "Then, the owner of the Buffalo Playboy Club offered us double the money. We started playing Playboy clubs across the country along with other showrooms. But our eyes were always on Vegas."
The group continued to grow and expand over the years, and the Scintas spent years refining their craft.
"We honed our talent over the years in little bars and then little clubs and then showrooms," Scinta said. "Like Sinatra in the early days, we did two, three and four shows a night."
It wasn't until 16 years ago, when Detroit restaurateur Joe Vicari got them set up in town, that they were able to realize that dream. He four-walled a room for them, essentially renting the place and taking care of all aspects of the business rather than having the casino operate the show.
"If I had a nickel for every Italian guy who told us when we were coming up that he could get us to Vegas, I'd be rich," Scinta said. "Joe Vicari four-walled the room at the Hilton (now the Westgate Las Vegas), and within six months, we had four hotels knocking on our door, wanting to know if we wanted to be part of their hotel."
The best offer came from the Rio, and the group set up a residency there for five years. The room was impressive, with multiple video screens and a runway into the center of the room that allowed for intimate interaction with the audience. But after five years, a shift in the business practices of Las Vegas had them out looking for a new venue.
"The casinos all decided to have acts four-wall instead of paying them," Scinta said. "We tried that at the Sahara and then back again at the Hilton, but four-walling proved not to be for the Scintas. I'm an entertainer, not a promoter. When you four-wall a room, there's no marriage between the casino and the performers. There isn't a team effort to bring people into the showroom."
In the case of the Scintas and the Plaza, the teamwork began with another representative of old-school Vegas who is also a significant figure in modern Las Vegas: former Mayor Oscar Goodman.
"I bumped into him at a restaurant, and he told me that the Plaza was looking for a classic Vegas show," Scinta said.
Scinta thinks that the time has come for acts in the vein of Tom Jones, George Burns or Louis Prima to go back to Las Vegas showrooms.
"I think the casinos are going to realize they don't need a production show with 400 people in it," Scinta said. "I think they're going to ask why they don't just put a show like we do in their showrooms."
Pergolini said that on the first weekend the Scintas performed at the Plaza, it was a huge success and that the performers made everyone in the room feel like family.
"It's a high-energy show, and it really went off well," Pergolini said. "Everyone left the showroom laughing."
In addition to Frankie and Joey, the Scintas include percussionist Peter O'Donnell, who has been with the group for 28 years, a handful of musicians and Janien Valentine, who took over as the group's female voice when Frankie and Joey's sister Chrissi was sidelined three years ago with voice issues.
Scinta said that the schedule works perfectly for the group, as they still have out-of-town commitments. He hopes to shift that schedule in the future to more weekends a month with occasional breaks for out-of-town shows, so they can promote their home base. He added that he and the group were very happy to have a showroom to perform in regularly, as there's nothing they'd rather be doing.
"The moment that you can make an audience laugh; the moment you can reach out and touch their hearts — those are the moments I live for," Scinta said. "People are starving to feel again, and I think that we're blessed to bring that to an audience."
Visit facebook.com/FrankieScinta.
Editor's note: Old-School Vegas is a periodic series in the East Valley View that looks at entertainers and venues embodying the vintage feel of Las Vegas entertainment.
To reach East Valley View reporter F. Andrew Taylor, email ataylor@viewnews.com or call 702-380-4532.