Six Picks: Our experts pick their favorites for the week
November 16, 2012 - 2:09 am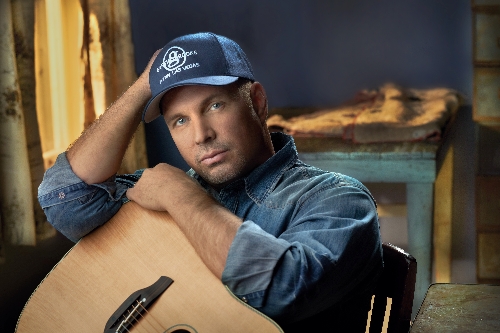 Garth Brooks
It's sure to be a tight ticket. But if ever there is a time to deal with the helpful folks in the secondary market, it would be for one of the four final Garth Brooks shows at Wynn Las Vegas. Since December 2009, the solo acoustic shows have been captivating and personal. The last four are at 7 and 10:30 p.m. today and Saturday. Face value is $253 (770-7469).
– Mike Weatherford
Country Corndawg
Jonny Corndawg Fritz pens country tunes as pure and undiluted as the water in the idyllic fishing holes he occasionally sings of. He's fond of simple pleasures, and his winsome honky tonk is certainly one. See him at 10 p.m. Sunday at The Bunkhouse, 124 S. 11th St. Tickets are $10; call 384-4526.
– Jason Bracelin
'Life of Pi'
As a rule, 3-D movies rarely benefit anyone besides the manufacturers of 3-D glasses. But with "Life of Pi," the story of a boy and a tiger set adrift in a lifeboat, director Ang Lee has used the technique as a storytelling tool rather than a gimmick. The results are stunning. See them for yourself starting Wednesday.
– Christopher Lawrence
Norman Foote
Kids of all ages, stand by for fun – as award-winning singer, guitarist and funny guy Norman Foote visits Las Vegas. Joining him on stage: kids from four local elementary schools, who make up a large choir – and play a large role in the musical merriment. Catch Foote and friends at 2 and 4 p.m. Saturday at the Winchester Cultural Center, 3130 McLeod Drive. For tickets ($10 in advance, $12 the day of show), call 455-7340.
– Carol Cling
'Twilight' meatballs
Here's yet another opportunity for "Twilight" fans to cast their votes for Team Edward or Team Jacob: Carla Pellegrino, chef of the new Meatball Spot at Town Square, has created meatballs in honor of both characters. For Team Edward, that's a classic meatball with spicy meat sauce. For Team Jacob, it's a beef meatball with garlic-Parmesan sauce – because, unlike vampires, werewolves can eat garlic.
– Heidi Knapp Rinella
Stache Bash
During the month of November, charity groups are asking men to grow mustaches to raise awareness of prostate and testicular cancer. So Saturday, the Palms' ghostbar dayclub hosts a mustache party, coming on the heels of last Tuesday's "Stashe Bash" at Pure and Sunday's "Stache Bash" party at Hyde Bellagio. Brave women can show solidarity by not waxing or shaving. Yeah, right.
– Doug Elfman