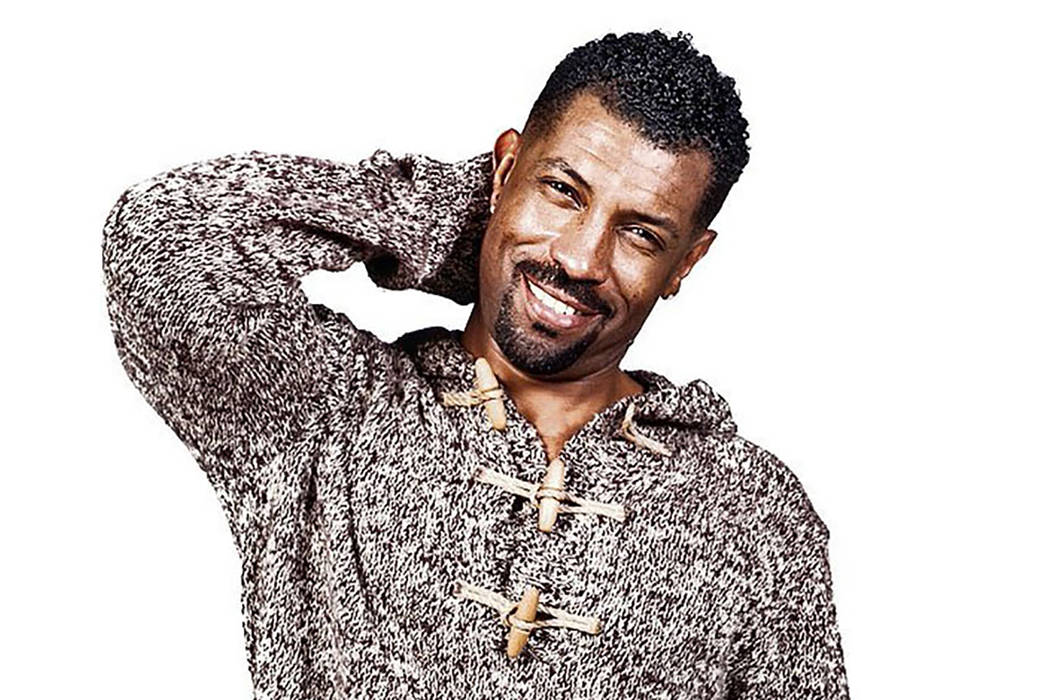 Deon Cole's journey started on the South Side of Chicago and slowly made its way to Hollywood. Over the past decade, the 46-year-old has worked as a writer, comedian and actor, known for his roles on the hit shows "Black-ish," "Grown-ish" and "Angie Tribeca," along with his contributions as a writer for Conan O'Brien's show.
Cole's career has ascended far past his days of performing only stand-up, but he's returned to his comedic roots for a tour with Martin Lawrence, Rickey Smiley, Bruce Bruce and Benji Brown that stops at Mandalay Bay Events Center on Saturday.
He recently talked about how he got his start in comedy, fame and what he thinks his future holds.
Review-Journal: What's your favorite thing about being a comedian?
Cole: I just like being able to voice my opinion. That's all comedy is. Comedy is just a different perspective. Perspective of what you think opposed to what other people think. I try to uphold it and make it educational as well as inspirational, as well as funny. All around, I think it's very important.
What's it like being on tour with Martin Lawrence? Is he someone you looked up to starting out?
Absolutely, Martin Lawrence is an icon. When they came to me about it, I was like, "Yeah, done deal." I'd been running into him at different events, different functions. I would see him and be like, "Hey, if you need anything, let me know. I got you." It just came full circle.
What can fans expect to see at the show?
I just want everyone to come and embrace different styles of comedy. Just come open-minded. Listen to what others are thinking and respect the opinion of the comic. We can agree to disagree, but as long as we have a good time doing it, that's what it's about. That's what I want people to do. Come laugh. Embrace the icons. Come have a good time.
Have you always done comedy? When you were a child did you do stand-up for family?
Nope. I was never funny. There were funny people I was around, but I wasn't a funny guy. I was dead serious about everything. I was a thinker because I was an only child. It was how I thought about things that was unique for other people. It wasn't even unique to me. People were telling me I should do stand-up. I would just shake it off. One day my friend bet me some money to go on stage. I went up there and never looked back.
How did where you come from influence your career?
It makes me who I am. The famous business is crazy. But if you can handle the streets of Chicago, you probably can handle any place. It was nothing to hear the BS that Hollywood was coming at me with. It was just falling off my shoulders. I was able to handle things better. Plus, it incorporates the stories I tell and the way I think. You know, Chicago state of mind.
What was it like transitioning from the South Side to fame?
It's been nerve-racking. Going through it was nerve-racking. You just never know. You know, to follow your dreams, you gotta leave your family and all of that in order to provide a better lifestyle for them. You have to give up your life. That's basically what I did. I spent all my time trying to better everyone else's life, so my mother don't have to work … so my son can go to good schools and my son can have whatever he wants. It's challenging, but I'd rather have that than him not have what I didn't have.
What's your advice to aspiring comedians or actors?
Be original, whoever wants to be in the entertainment business, be original. We need to see more originality. It's like everybody is doing the same damn thing. Be you. Be original. You gotta be you.
Why do you think it's important, especially now, for comedians to use their platforms to educate and lead future generations?
We have a voice just as powerful, if not more, than any rapper, singer, poet, whatever. We have that same type of voice. So, if we can bring change right now, we should. The audience is smarter now, way smarter than when I first started. I think you should use that platform to really come up and give some type of positive note at some given point in your set, something that's going to uplift people, make them think. You owe it to your people. You have to be responsible for what you say and what you do.
Where do you see yourself 10 years from now? What are you working on?
I see myself trying to produce some TV shows and put other people on, put other talented people in positions where they can shine, perspectives can be heard. That's what I really want to do. I want to also keep building my audience and having more people come out to my shows and more people support my business.
Contact Mia at msims@reviewjournal.com. Follow @miasims___ on Twitter.
Preview
Who: Deon Cole, Martin Lawrence
When: 7:30 p.m. Saturday
Where: Mandalay Bay Events Center, 3950 Las Vegas Blvd. South
Tickets: $39.50-$105 (888-929-7849)