This week's 5 best bets for Vegas entertainment
September 15, 2016 - 7:00 am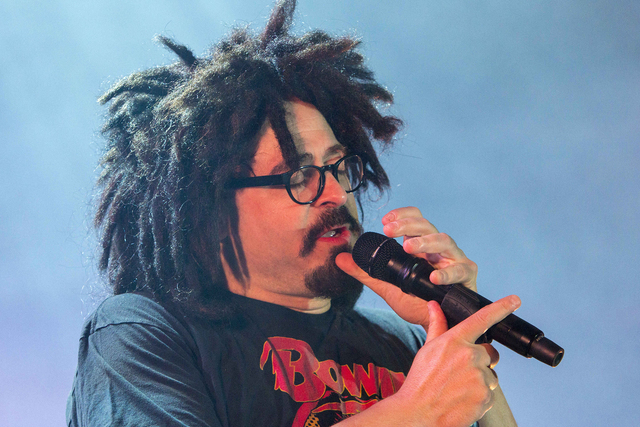 Double dose of '90s
The D Las Vegas throws a two-night '90s rock-out to celebrate the fifth anniversary of when the downtown casino quit being Fitzgeralds. On Friday, the outdoor Downtown Las Vegas Events Center hosts the Goo Goo Dolls ("Slide," "Iris"), Collective Soul ("Shine") and Tribe Society at 7 p.m. Tickets are $39.50 to $99.50; call 800-745-3000. On Saturday, the same venue has Counting Crows ("Mr. Jones"), Rob Thomas ("Lonely No More") and K Phillips at 7 p.m. Tickets are $41.50 to $101.50; call 800-745-3000.
Mana
Mexican rockers Mana gave last year's Rock in Rio USA festival a direct link to its Brazilian namesake, playing a Spanish-language set that roamed from Santana territory to Prince-style funk, on the same night as No Doubt. They are back to celebrate Mexican Independence Day at 8 p.m. Friday at the MGM Grand Garden. Tickets are $51 to $265; call 888-929-7849.
Billy Bob Thornton & The Boxmasters
If you watched him in "Fargo," you might be a little nervous sharing a Las Vegas elevator with Billy Bob Thornton. Good thing the Cannery is a low-rise locals joint, and that Thorton is considerably less sinister when he's singing with his roots-rock and country outfit The Boxmasters. See them at 8 p.m. Friday at the Cannery. Tickets are $33.90 to $45.35; call 800-745-3000.
Peter Cetera
Chicago plays here just about every year, so we're used to that. Much more of a rare sighting in these parts is Peter Cetera, the voice of the band's David Foster-produced pop hits in the early '80s. The 71-year-old reclaims hits such as "Hard to Say I'm Sorry" at 8 p.m. Friday on the outdoor lawn of Sunset Station. Tickets are $27 to $67; call 800-745-3000.
Ray Lamontagne
If Friday's show at the Palms stays in step with his summer tour, expect Ray Lamontagne to come out solo and do a handful of his old hits, then bring on members of My Morning Jacket for "Ouroboros," playing the full concept album in order, as all good Pink Floyd-ish concept albums should be played. The trip begins at 8 p.m. Tickets are $55 to $100; call 702-944-3200.