Trio turn to event planning, concierge services for new careers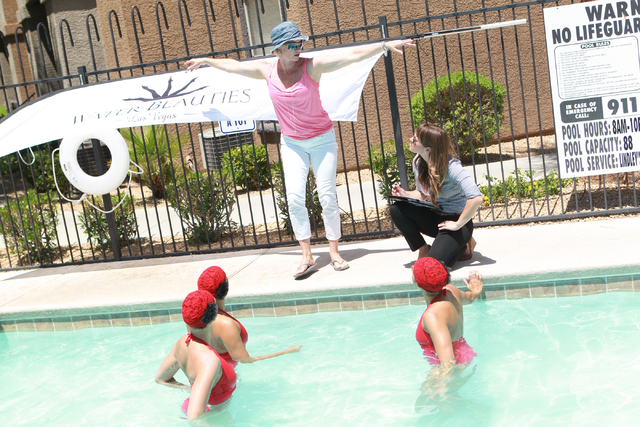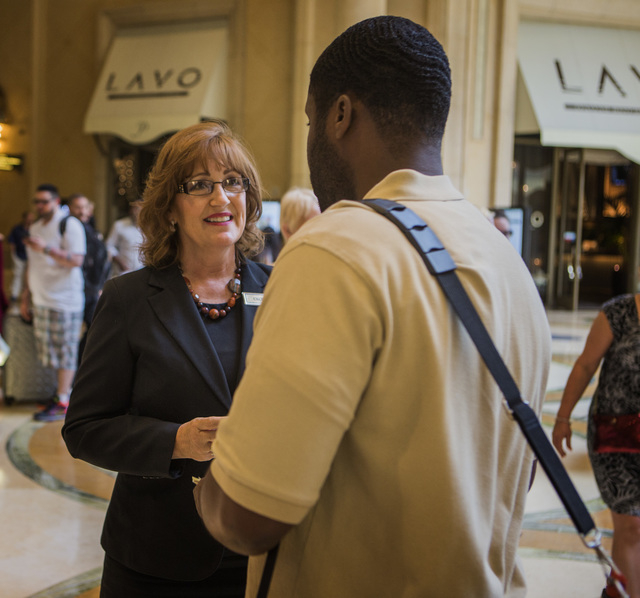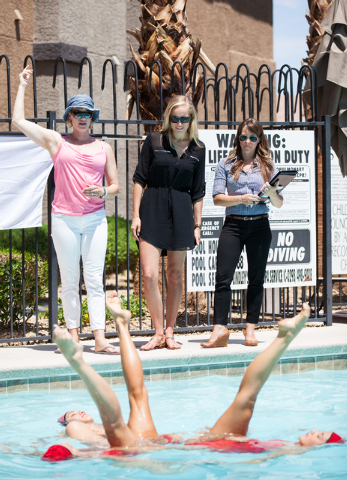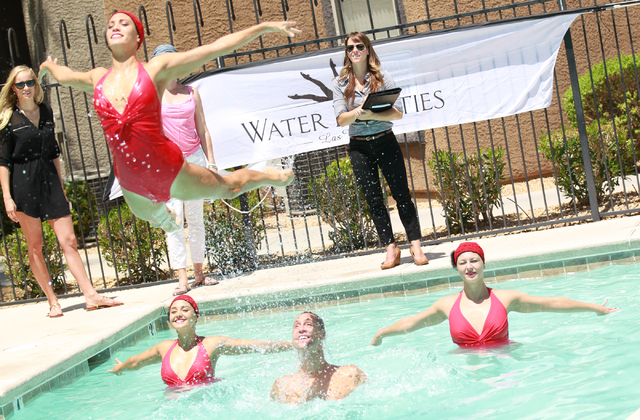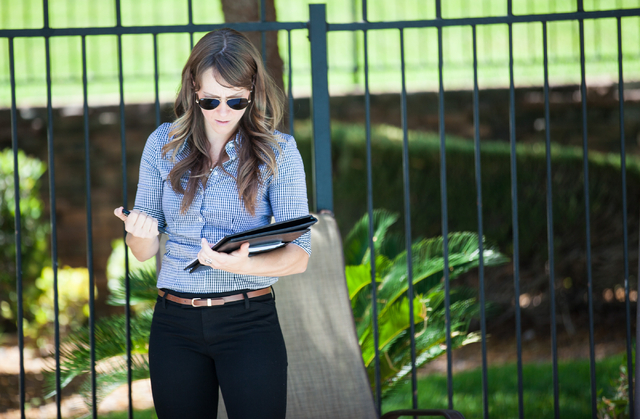 Some 274,400 men and women work in the Las Vegas hospitality industry, Nevada employment officials say. They come from diverse backgrounds and different parts of the world. Many entertain under the brightest lights in the premier Strip shows. But when their bodies can't handle the physical demands of being a performer, what is their next career step? Two women are making such a career change and a third switched from a medical job to hospitality. Here are their stories.
NOT A 'NORMAL JOB'
After her career as a Canadian National team diver came to an end 10 years ago, Caroline Lauzon moved to Las Vegas to join Cirque du Soleil.
Lauzon, 30, first joined the cast of Cirque du Soleil's "O" where she performed for five years before moving to Los Angeles to perform in "Iris." The Montreal native then returned to Las Vegas for "Zarkana" before finally joining "KA," which she currently performs in Tuesday through Saturday at MGM Grand.
"It's amazing, and I'm so lucky to be doing what I'm doing," she said. "But this isn't like a normal job, it has an expiration date. Your body can't do this forever. It gets worn out."
Lauzon often found herself taking over the task of planning parties for her fellow castmate's birthdays or departures from the show. She also enjoyed being a part of television appearances and special events for Cirque du Soleil.
"It was really fun to prepare for an event, do it, and move onto the next one," she said. "I really liked that side of working at Cirque du Soleil, and I thought it would be fun to use my artistic background towards my future."
While researching resources online for a smooth career transition, Lauzon came across The International School of Hospitality, a Las Vegas-based school that offers training programs in conference management and event planning, wedding coordination and design, concierge, hotel operations, human resources, catering, and event design and production.
In March, Lauzon enrolled in FASTtrack, a five-week program for conference management and event planning.
"I felt like I was too old to go back to school, but my class was so diverse, and the program was so convenient and worked with my schedule," she said. "You're able to see events in a different way because you learn that there's so much more to them."
Timothy Lam, executive director at The International School of Hospitality, said the school, which has been open since 2005, aims to bridge the gap between academia and the industry.
"Our students are taught by industry professionals and are shown how the field really works as opposed to just reading about it in a textbook," Lam said. "There are people out there who are new to Las Vegas, the industry or are trying to change careers, and there aren't too many options for them without anything on their resume so it can be hard to get a job. We thought there has to be a better way than going to a four-year school."
According to Lam, there currently are a total of 70 students, eight to 12 students per class, and 25 instructors who teach daytime, evening and online classes.
"It can be scary to change gears, and we not only want to provide the necessary training, but we want to build up their confidence and make them feel that they're a part of a community so they can succeed," he said.
Through her final project, which Lauzon chose as Water Beauties, a Las Vegas-based synchronized swimming production company, she landed a job as their marketing and event coordinator.
"It's very close to what I do; performing through sports, and it's a fun team to work with," she said. "I've been in four different Cirque shows, and I wanted to use that experience and knowledge towards creating and marketing events."
Though Lauzon doesn't know what the future has in store for her, she hopes to be involved in something artistic or athletic.
"My performance career has an end; my body can't do that forever, but I'm not ready to let it go yet," she said. "In the next couple of years hopefully, I'll get enough experience to take the leap and go into the real world. My imagination is wide open to what the future holds."
ANTICIPATING THE FUTURE
Like Lauzon, Dallas native Megan Kinkade, 31, moved to Las Vegas seven years ago to pursue her performance career and joined the cast of "Jubilee!" at Bally's. Last September, she finished the show and was ready for a change.
"Before I moved, I was working at a country club, and I assisted in planning their events so I knew it was something I liked doing, and I knew that when I made a career change, that was what I wanted to do," she said.
After hearing about The International School of Hospitality through a friend, Kinkade enrolled in their eight-month conference management and event-planning program.
"It's been a bit difficult transitioning careers, but once I started going to school, everything became much easier," she said. "I feel prepared for the next thing."
Kinkade, who will be graduating in mid-August, looks forward to the future.
"I'm ready to do something different," she said. "I chose the event route because I was able to be creative and use creativity into planning people's events so it's a nice segue into the next thing."
getting paid as people enjoy themselves
Cecilia Darr, supervisor of concierge services at Palazzo, wasn't always in the industry as she began a career in respiratory care in 1974, taking care of patients in a hospital, rehabilitation and home care environment.
"I really loved home care because I had direct contact with patients and there was a real satisfaction by helping people," the 58-year-old said.
However, in 2010, the home care company she worked for merged with another larger national chain, eliminating five positions, including hers.
"All of a sudden I was out of a job and I was floored; I never not worked," she said.
Darr then began a full-time job at the resort desk at Mandalay Bay where she met Debbie Brumfield, an instructor in the art of concierge program at The International School of Hospitality.
"She said, 'You have to take my class,'  " Darr said. "That was on a Friday, and by Monday I started her class, and it changed my life."
At the Palazzo, Darr is responsible for daily scheduling, overseeing the staff and tending to guests' needs.
"I get paid to help people enjoy themselves," she said. "It's still surprising to me; it seems like a natural transition where one step flowed into the other, and it was meant to be."
When transitioning into another career, Darr suggests that people find their true passion before jumping in headfirst.
"They need to do some soul-searching and know who they really are personally because you have to be happy in your profession; life is too short," she said. "You have to put the time in and don't be afraid of the challenge."
Contact reporter Ann Friedman at afriedman@reviewjournal.com or 702-380-4588. Follow @AnnFriedmanRJ on Twitter.