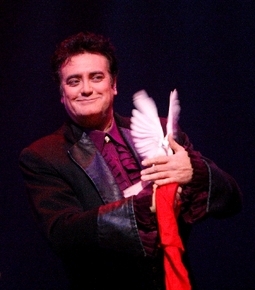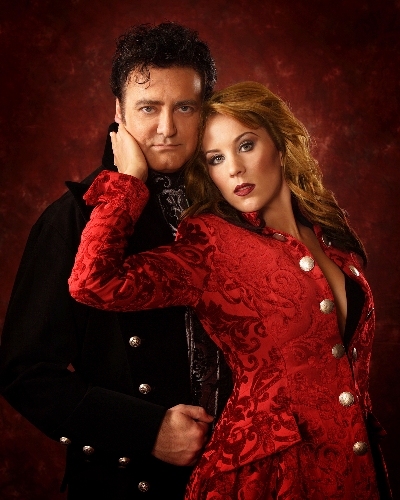 When Rick Thomas steps onto the Suncoast showroom's stage this weekend, longtime fans of the veteran Las Vegas magician will see much of what they'd expect to see at a Rick Thomas show.
Well-performed illusions. Graceful moves informed by Thomas' background as a competitive ballroom dancer. Thomas' own amiable personality.
But it might take audiences a bit of time to realize what they're not seeing.
Namely: tigers, which have been part of Thomas' magic shows for about two decades.
Thomas' tigers – he has six – are doing just fine, enjoying a carefree retirement at an Arizona animal preserve.
And, tigers or not, Thomas is looking forward to a homecoming show of sorts in Las Vegas, where his resume over the past 15 years includes headlining stints at resorts such as the Tropicana Las Vegas and the Stardust.
Not that Thomas hasn't been keeping busy. "I just finished an extensive tour of Asia," he says. "It was seven months long, and in Asia my popularity is pretty big."
He laughs. "In Japan, I walk the streets and they know me. In the U.S., they go, 'Who? Show me some ID. Rick Thomas, who?' "
Now, Thomas is taking the opportunity to move his show into a different, and tigerless, direction, or what he jokingly refers to as "Rick Thomas 2.0, or Rick Thomas: Chapter 2."
The reason: Thomas says he simply felt it was time for a change, not only for himself but for the tigers, too.
"I spent a lifetime working with them, raising them, spending my life taking care of them," Thomas says. But "tigers are a challenge. They are an exotic animal. They are trained, never tamed.
"There is a lot of daily activity working with tigers, and I just felt that I could not give my tigers enough of my time and continue with my show in the direction I wanted to take the show."
Also, Thomas says, "I wanted to give the tigers what I feel is a better life."
So, Thomas' tigers now reside at Keepers of the Wild, a nonprofit animal preserve off of Route 66 in Arizona.
"I still actually care for the tigers," Thomas says. "I visit them. They live in a valley where they have the freedom to roam."
As it turns out, changing the show to accommodate the absence of tigers wasn't difficult.
"Tigers were always part of my show, but they never were my show," Thomas explains. "I don't think people came to my show just to see the tigers."
Besides, the tigers will be at this weekend's show in spirit: Thomas last week was working on a video about his life with the cats that he plans to premiere during this weekend's performances.
Meanwhile, what audiences still will see at this weekend's shows will be the illusions Thomas has spent his life perfecting, meshed with the grace of the ballroom dance moves Thomas began honing at age 5.
Thomas and his sister competed in ballroom dance competitions during their youth, and even won a national title in their teens. Earlier this week, Thomas was scheduled to be a guest on Marie Osmond's TV talk show to speak with Marie about her "Dancing with the Stars" experience, dance a bit and, Thomas jokes, ask her to "put in a good word for me" with the show's producers.
This weekend's engagement at the Suncoast also will allow Southern Nevadans to check out Thomas' show in a more easily accessible and more affordable (tickets start at $17.50) venue than on the Strip.
"Locals have always been huge supporters of my show," Thomas says, and his Strip audiences tended to include a hefty contingent of out-of-towners referred by locals.
While Thomas' show is family-friendly, don't let the description mislead you. He says it's designed to appeal to both kids and adults.
"In fact," Thomas says, "two minutes into the show, adults forget their children are even there because they, too, will be enthralled."
Contact reporter John Przybys at jprzybys@reviewjournal.com or 702-383-0280.
PREVIEW
What: The Magic of Rick Thomas
When: 7:30 p.m. Saturday and Sunday
Where: Suncoast Showroom, 9090 Alta Drive
Tickets: $17.50-$44 (636-7075)