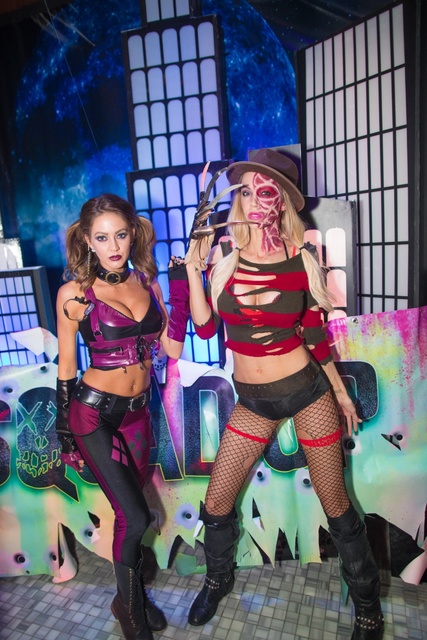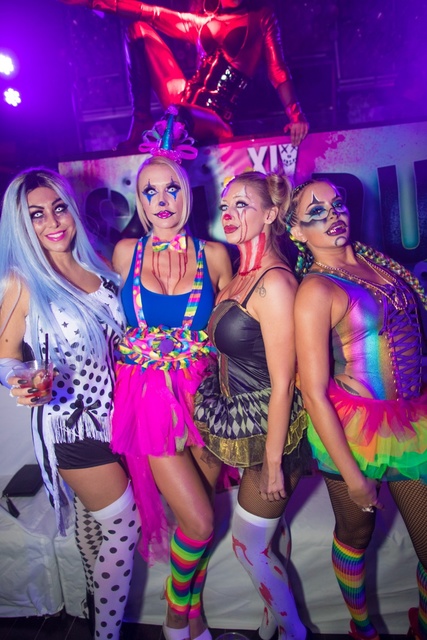 All three Wynn hotel nightclubs will close for a week or two in December, which might startle clubbers, but the clubs say they're just using traditionally slow December business days to refresh interiors.
XS will close during Thanksgiving week of Nov. 25, 26 and 28 with a reopening Dec. 2, then close again Dec. 12-26 with a Dec. 30 reopening.
Surrender will close Nov. 25 and 26 and reopen Nov. 30, then close again Dec. 16-24 and reopen Dec. 28.
And Intrigue will close on Thanksgiving (Nov. 24) and reopen Nov. 25, then close again Dec. 16-24 and reopen Dec. 29.
As workers across the city know, December can be slow for business, not just in clubs but also in luxury retail and showrooms.
But other clubs will remain open throughout both November and December, including Omnia in Caesars Palace, 1 Oak in The Mirage, Drai's in The Cromwell, Jewel in Aria, Hakkasan in the MGM, Marquee and Marquee Dayclub Dome in The Cosmopolitan, Ghostbar Dayclub in the Palms, Tao in The Venetian, Light in Mandalay Bay, Foxtail in the SLS and the Bank and Hyde Bellagio in Bellagio.
Clubs such as Hakkasan and the Bank are even open Thanksgiving.
Many clubs, such as Omnia and Ghostbar Dayclub, will be closed for Christmas.
And like the Wynn clubs, Chateau in the Paris is closing the first three weeks of December to do some refreshing.
All the clubs will be open New Year's Eve, of course, since Dec. 31 is normally the most bananas night of the year.
MORE HALLOWEEN OUTFITS
Among celebrities dressing up for Halloween weekend and Halloween night at clubs:
At Drai's, Floyd Mayweather Jr. went onstage (with rapper 50 Cent) outfitted as "The Money Man" — a suit printed out of money patterns.
Drai's rapper Tip "T.I." Harris showed up as a character called "Sir Knightly Von Killings, Vampire Hunter," but he switched into a pilot uniform when it came time to perform there for Drai's "Top Gun" theme. Puff Daddy wore a red cape and long black wig as "Thor" while standing over his DJ booth, holding a bottle of booze and rapping at club Jewel.
And Asa Akira and Joanna Angel showed up as demonic cheerleaders at club Chateau.
AOKI, 'OFFICE' ACTOR RALLY FOR CLINTON
On Thursday, resident Hakkasan headliner Steve Aoki will play a free all-ages show at UNLV's Cox Pavillion as part of Hillary Clinton's get-out-the-vote effort. Show's at 6 p.m. Fans who want to go can get tickets by texting "Aoki" to the number 47246 or following a ticket link from his Twitter.
LOVE TRUMPS HATE. Playing at a special GOTV rally on Nov 3 in Las Vegas to support @HillaryClinton! Text AOKI to 47246 to get FREE tickets! pic.twitter.com/kPjqwjVqSx

— Steve Aoki (@steveaoki) October 31, 2016
On Wednesday, B.J. Novak (who portrayed Ryan Howard on "The Office") will be in Vegas to campaign for Clinton: at 11 a.m. at Urban Seed + Teamwork Co., noon at UNLV, 3 p.m. at the campaign field office in Henderson and 5:30 p.m. at the campaign's Cheyenne Avenue phone bank.
These famous people really get worked all day when they come to town for politics.
FREE MUSEUM FOR A DAY
If you've ever wanted to see classic paintings at the Bellagio Gallery of Fine Art, the price will never be better than it will be on Saturday.
All gallery customers get in free Saturday as part of the gallery's own Museum Day. It's customary for museums around the world to offer one free day a year.
On the gallery's walls: Picasso, van Gogh, Monet, Degas, Millet and more.
SIGHTINGS
Mayweather, social media influencer Dan Bilzerian and rapper French Montana judged a $10,000 sexiest bikini contest at Marquee Dayclub Dome on Sunday.
DJs Martin Garrix and Brody Jenner were at Topgolf on Saturday, and Dennis Rodman watched football there Sunday, while DJ Dillon Francis and golfer Charley Hoffman played there Sunday night.
Doug Elfman can be reached at delfman@reviewjournal.com. He blogs at reviewjournal.com/elfman. On Twitter: @VegasAnonymous