November 6, 2008 - 10:00 pm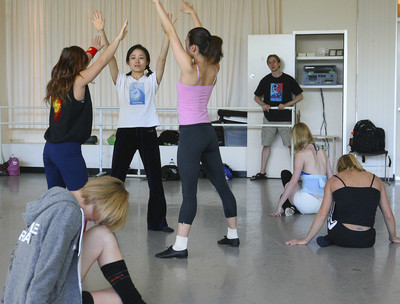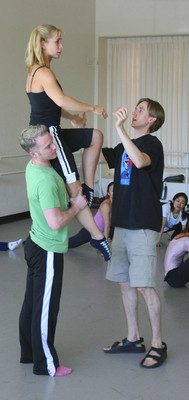 Something in Stephan Reynolds' nature drives him to create.
A dancer since he was 12, Reynolds is used to following the movements choreographed by others. But creating moves is as natural to him as dancing, and it's impossible to put aside one for the other.
"On one day, I might love one more than the other and some days I love them equally. I could never choose to do just one. My head is always spinning a mile a minute with choreography," says Reynolds, 27. "When I hear music, I see moves."
As a dancer by trade, Reynolds has many outlets for his talent; he danced in Celine Dion's show and currently plays a featured character in Cirque du Soleil's "O." Unfortunately, there are few opportunities for burgeoning choreographers to stage their untested productions.
That's why the Nevada Ballet Theatre and Cirque du Soleil's "Choreographer's Showcase" is so important, Reynolds says.
"This helps me promote myself as a choreographer and it makes it easier to compile a visual resume," says Reynolds, who was selected as one of five choreographers for the showcase, which will be presented at 1 p.m. Sunday and Nov. 16 in the Mystere Theatre at Treasure Island.
The collaboration between two of Las Vegas' biggest artistic entities is in its second year. Its official title, "A Choreographer's Showcase: A Project Designed to Stimulate and Encourage Artistic Growth," explains the purpose of the venture.
Ten original choreographed pieces will be presented, giving five Nevada Ballet Theatre dancers and five Cirque du Soleil artists the chance to stretch their choreography and dance muscles.
Reynolds started conceiving his piece, "Glassworks," about a year ago. It grew out of his desire to get reacquainted with the music of Phillip Glass and the need to channel some confusing feelings.
"About 99 percent of the work I create has a direct correlation to my life and the lives around me," Reynolds says. "When it was conceived, I was going through a lot of emotional issues. It was my answer to dealing with all the craziness in my life at that time."
The creative process for Reynolds is simple: Listen to the same song over and over again until something formulates. If it doesn't, move on.
For Vincent Chavez, 22, the showcase is providing him with his first step into the professional world of dance. He joined the Nevada Ballet Dance Company after attending the academy's summer intensive program. Though he is still a trainee, he hopes the showcase will demonstrate his abilities, not only in ballet but in other dance forms, too.
"In the pieces, it's like anything goes," Chavez says. "It's not just ballet, not just technical. I am a ballet dancer, so having to switch and move my body in different ways, this is really fun for me to kind of let loose."
Contact reporter Sonya Padgett at spadgett@reviewjournal.com or 702-380-4564.
PREVIEW What: "A Choreographer's Showcase" Where: Mystere Theatre at Treasure Island, 3300 Las Vegas Blvd. South When: 1 p.m. Sunday and Nov. 16 Tickets: $20 to $40. Call the Mystere box office, 894-7722.