99 Words About … The sweaty silliness of CBS' 'Reckless'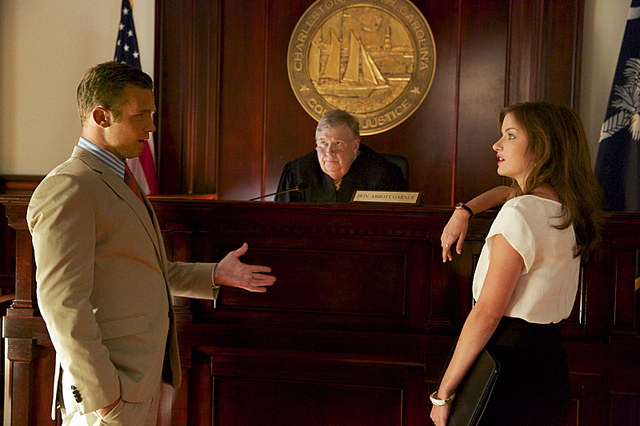 Charleston, S.C., is a steamy place where ladies cool their necks with soda cans and where, if you spot a man anywhere near a woman, odds are they're either doin' it, have done it or are about to do it.
At least that's the case with "Reckless" (9 p.m. Sunday, KLAS-TV, Channel 8), a sweaty, addictively silly legal drama.
A Yankee defense attorney (Anna Wood) and a Southern prosecutor (Cam Gigandet) can't disguise their mutual attraction.
Her: "You drive me crazy."
Him: "The feeling is mutual."
That actually happens.
It feels less like a will-they-or-won't-they tale than a how-soon-and-how-often.
— CHRISTOPHER LAWRENCE