Cimarron grad Riesgraf talks about new TV show 'Complications'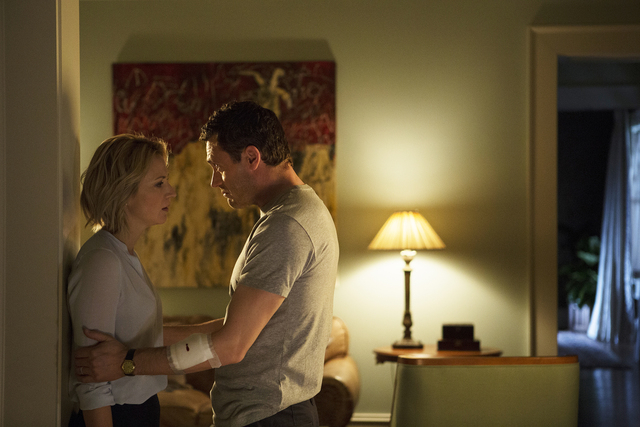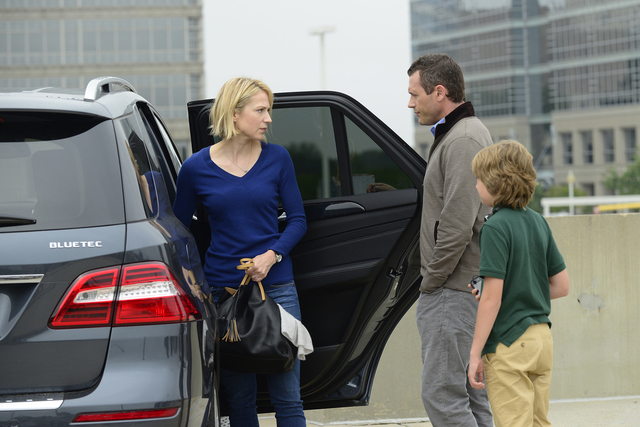 "It's a new sort of thriller-type show for USA," Beth Riesgraf says of her latest series, "Complications," debuting at 9 p.m. Thursday on the cable channel. "It's something out of the box. It's edgy. It's a little more dangerous."
Just don't ask the Cimarron-Memorial grad, who moved to the valley during her junior-high years, what it's about unless you have some time on your hands.
Unlike most dramas, "Complications" refuses to be boiled down to a single logline. It doesn't play into typical "this show-meets-that show" Hollywood shorthand. Riesgraf's previous series, TNT's "Leverage," for example? "Robin Hood" meets "Ocean's Eleven."
"Complications" isn't confusing to watch or hard to follow, it's just difficult to explain. And while the originality of its premise should help the series stand out in a crowded summer field, it can be a nightmare to describe to red carpet reporters who are only interested in a sound bite.
"I'm, like, ugh. If I could just get it down to one sentence or one logline, it would be so much easier," Riesgraf laments with a laugh.
"Like, seriously, 'Well, it's about an ER doctor who intervenes in a drive-by shooting after the loss of his daughter, and then it changes everything and everyone around him.' Yeah, we're trying to figure out a way to say it short and sweet."
That's actually a fairly compact summary.
From "Burn Notice" creator Matt Nix, "Complications" focuses on Dr. John Ellison (Jason O'Mara of CBS' "Vegas"), who stitches up an injured squirrel and is driving it to an animal hospital when he hears gunfire. Not content to simply treat the young shooting victim, Ellison picks up a discarded handgun and, when the shooter's car returns, he kills the driver. From there, Ellison is caught in a war between rival gangs as he struggles to keep the boy alive.
The pilot episode plays out like one of those special Clooney-era, May sweeps episodes of "ER," with Riesgraf as Ellison's supportive wife, Samantha. But at the end of the hour, it isn't readily apparent where "Complications" will go as a series. That's why USA is airing the first two episodes Thursday, Riesgraf says, "so people aren't left hanging, like, 'What is it? What's it gonna be?' Once they see the second one, I think there's gonna be this (feeling of), 'Oh, OK, we're on a ride here, and we're gonna go with these guys.' "
Riesgraf, 36, also was left wondering where things would go after reading the first script, which led to several conversations, as well as collaborations, with Nix.
"Luckily, Matt writes really strong, brave roles for women, which I love," Riesgraf says. "And we both felt that Samantha needed to be sort of the center, when everything else is kind of starting to fall apart, that she's able to kind of hang in there and be there for John emotionally. But also, she's a survivor, too. And she's trying to figure out how to pick up the pieces and live and move on after losing her daughter."
Samantha's stability is a far cry from Parker, the single-named, socially awkward cat burglar Riesgraf played for five seasons on "Leverage." TNT canceled the drama in December 2012, just days before it took home the People's Choice Award for Favorite Cable TV Drama, beating out a little show called "The Walking Dead."
"I've gotta say, the 'Leverage' fans are the most dedicated, loyal fans I've ever met," Riesgraf brags. "They're all pushing for any project any of us (cast members) do. They're on Twitter, on Facebook. So supportive, so awesome. And they're still fighting for a 'Leverage' movie to the point where we actually got an email saying, 'Hey, if this happened, would you guys be interested?' And we all, of course, said yes."
The return of "Leverage" wouldn't be the craziest thing in this era when TV series never really die. "Veronica Mars" and "Entourage" turned up on the big screen years after they were canceled, and everything from "The X-Files" to "Twin Peaks" to "Heroes" — even Craig T. Nelson's "Coach," of all things — is being revived for television.
Since saying goodbye to Parker and "Leverage," Riesgraf has traded growing-up-in-Vegas stories with Matthew Gray Gubler on the set of "Criminal Minds," where she portrayed Maeve Donovan, Dr. Spencer Reid's murdered girlfriend.
Along with thinking of ways to summarize "Complications," she's stayed busy promoting her role in the psychological horror tale "Shut In," which premiered Friday at the Los Angeles Film Festival.
And while she waits to see if they'll return to Atlanta to film a second season, she's been relishing time at home with her 12-year-old son, Pilot.
"Honestly, when I'm away for so long and I come home, it's nice to just be with my son and be a mom and do all those things that you do with your kid," she says. Recently, those things have included planning camping trips, doing plenty of cooking and dying his hair blue for the summer.
"It's kind of about family right now for me," Riesgraf allows. "I take it when I can get it because it's so unpredictable. I never really know when I'm going to be working next, so when I do have downtime, I like to be at home."
Contact Christopher Lawrence at clawrence@reviewjournal.com. Follow him on Twitter: @life_onthecouch.