Criss Angel makes TV special appear
September 23, 2016 - 8:55 am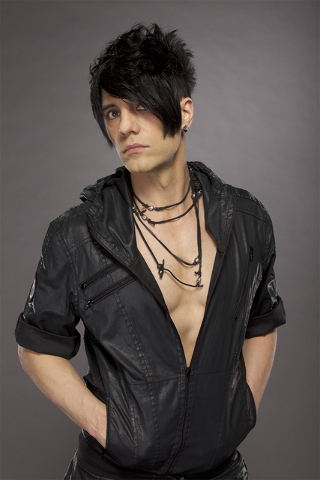 A Criss Angel road trip is a lot like any other road trip, only with a little levitation and teleportation thrown into the mix.
Angel and his crew, "The Supernaturalists," will hit the road in a tour bus for the one-hour TV special "Criss Angel Trick'd Up."
Although if Angel will be teleporting as promised, it kind of makes you wonder why he'd need a tour bus at all.
Anyway, a press release for the special boasts that they'll perform more than 30 illusions, including bringing tattoos to life and ripping a person in half.
Helping Angel and his crew along the way will be Gary Oldman, Andrew Dice Clay, DJ Steve Aoki, Paris Jackson and UFC stars Frank Mir, Chuck Liddell, Randy Couture and Paige VanZant.
"Criss Angel Trick'd Up" airs at 9 p.m. Oct. 12 on A&E.
Contact Christopher Lawrence at clawrence@reviewjournal.com. On Twitter: @life_onthecouch.