'CSI' creator lends talents to ABC's 'Whodunnit?'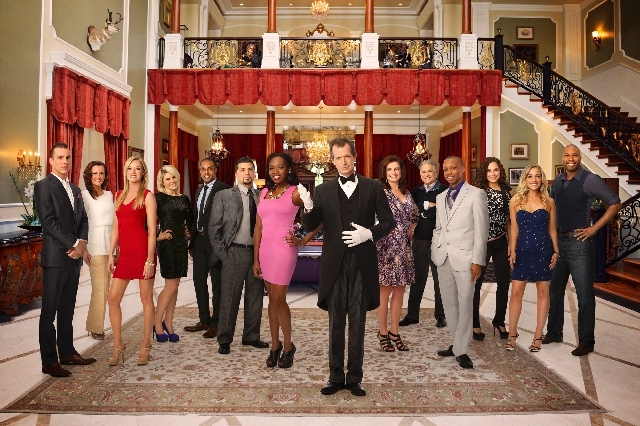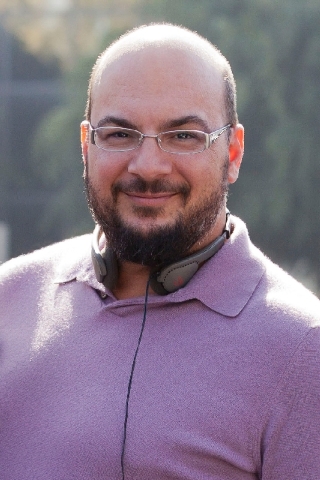 Anthony Zuiker is so good at his job, he spared us all from a reality show called "Dead Celebrity."
Cris Abrego, who was almost single-handedly responsible for VH1's wave of "celebreality" shows, came up with a series that would have put a dozen famous folks in a house, Clue-style, to solve weekly "murders."
But after 18 months, the game play wasn't quite right, so ABC entertainment president Paul Lee introduced Abrego to Zuiker, the one-time Mirage tram driver whose first TV script launched the global "CSI" phenomenon.
Pooling their experiences and expertises, the duo settled on "Whodunnit?" (9 p.m. Sunday, KTNV-TV, Channel 13), a murder-mystery competition series whose crime scenes are so fantastic, they replaced celebrities as the show's star.
"The mandate that I had on the show was, we need to do big, promotable crimes. Things that get people superexcited," says the 44-year-old graduate of Chaparral High School and UNLV. "Let's show them that reality has gone to the next level."
The 13 "Whodunnit?" contestants who move into a mansion under the watchful eye of Giles, a spooky butler played by actor Gildart Jackson, have varying degrees of investigative experience. A bounty hunter and a retired homicide detective compete alongside a flight attendant and Mesquite's Cris Crotz, who represented Nevada at the 2011 Miss America pageant.
Within five minutes, a loud crash summons the contestants downstairs to find one of their own lying on the ground amid the wreckage of an aquarium, glass embedded in his (or her) forehead, convulsing wildly thanks to a live wire sparking in the water.
Giles reads messages from the killer, which sends the surviving competitors on their way toward solving the crime. The contestant who offers up the worst deduction is then "killed" during some of the most spectacular eliminations in the history of reality TV.
Which begs the question: Can "Whodunnit?" even be considered reality TV?
"It's the introduction of reality fiction," Zuiker offers.
Some would argue that day came with the launch of MTV's "The Hills." But Zuiker has a point. While the outcome isn't predetermined, portions of "Whodunnit?" are very clearly scripted.
The reactions, though, are authentic.
"In my heart I know it's not a dead body, but it feels too real," one rattled contestant declares.
"The magic of what happens in the show," Zuiker says, "is that the same fear people have about getting kicked off the show is the same fear they have about getting killed on the show. So the tension in the crime-solving and the tension to stay alive feels very real."
Unlike some executive producers, the recently remarried father of three wasn't content to simply throw his name on "Whodunnit?" and walk away with a paycheck. Zuiker says he's been involved "soup to nuts" in its production. "I've never been more hands-on in anything in my life," he adds, "barring raising my children."
That includes writing two tie-in novels — one a prequel and one that would serve as a bridge between this season and a potential second one — that continue Zuiker's passion for integrated storytelling first seen in his interactive "Level 26" novels and online series "Cybergeddon."
He's written plenty of other projects since "CSI: Crime Scene Investigation" burst onto the scene in 2000. He's sold his fair share of them to the networks. But "Whodunnit?" is Zuiker's first series outside that franchise to make it to television, and he says he's now better equipped to appreciate that accomplishment.
" 'CSI,' when that first happened, it was my first television script. So obviously the tidal wave went right over me, and I didn't really know how to process that."
Now, he says, he's "smelled the roses and kind of taken in and appreciated what the business has to offer and how difficult it is to do what we did for 'CSI.' "
He's still doing that, albeit it at a distance.
Now that he's under contract at ABC, Zuiker is no longer involved in the day-to-day operations of "CSI," but he's still consulted on major casting and other big decisions.
"I still read the scripts here and there, and watch the (footage) here and there, but the shows virtually run themselves."
He's gotten so accustomed to having three series on the air, he still occasionally refers to them in the plural. But CBS canceled "CSI: Miami" last year after 10 seasons. "CSI: NY" came to an end in February after nine.
"Well, it's tough. I think you go through all the hardships of war when you do these shows," Zuiker says of the loss. "You know, you go to hell and back with friends and family and studios and networks and mentors and people that you've grown into great writers. And then when you lose a show, it's tough. You always know that what goes up must come down.
" 'CSI: Miami' unfortunately had a premature departure, and it was tough to have that show go away.
"For 'CSI: NY,' I had just a beautiful phone call" with series star Gary Sinise. In the early going, Zuiker remembers telling the actor, " 'I promise you, we'll go five seasons, and it'll be the best experience of your life.' And he said those exact words to me, what, some nine years later."
"CSI" will kick off its 14th season this fall. Among U.S. dramas, only "ER" with 15 and "Gunsmoke" and "Law & Order" with 20 each have compiled more years on television.
"It's great that 'CSI's' still there. One day, that will go down, too," Zuiker acknowledges. "But not many people can look back and say, hey, we nearly did 30 years of television (among the three series) together on the first time at bat."
And while Zuiker won't put a time frame on how long he thinks "CSI" will last, he knows how long it should last.
"As long as it can sustain an audience and really wow them is as long as it should go. And when the voice runs dull and we're not doing our job anymore, then the show should go."
For now, though, he's relishing his "Whodunnit?" experience — "I'm truly, truly having the time of my life," he swears — while concentrating on only seeking out projects "that really excite me."
Zuiker can afford to be patient. Network CEO Les Moonves recently revealed that CBS' take alone from the "CSI" franchise has been more than $3 billion.
"As a young kid in Las Vegas, driving a tram, going to Chaparral High School, going to UNLV — and living in the library at UNLV on the fourth floor where it was just myself and foreign exchange students — I just dreamed that one day I may do something that I can look back at to be proud of," Zuiker looks back, proudly. "And it happened while I was in Las Vegas.
"We did a great show about Las Vegas. That's all I really ever wanted for my life professionally. So now I've done that, my primary focus now is just enjoying the business and just being the best dad I can be."
Contact Christopher Lawrence at clawrence@
reviewjournal.com or 702-380-4567.