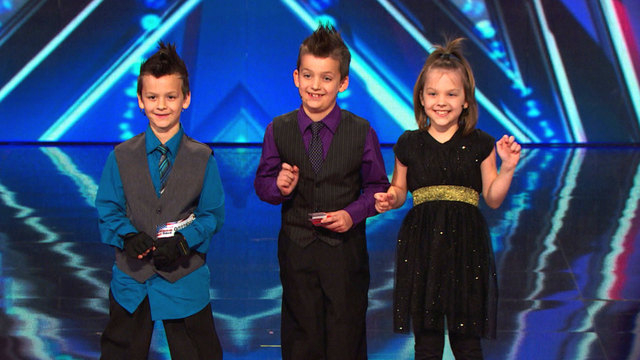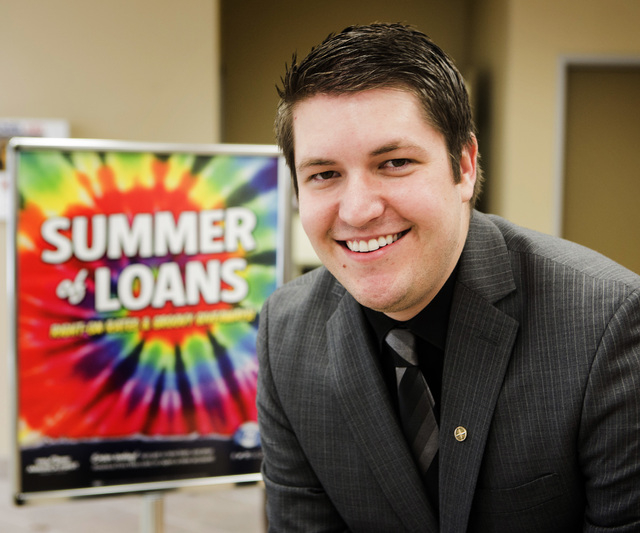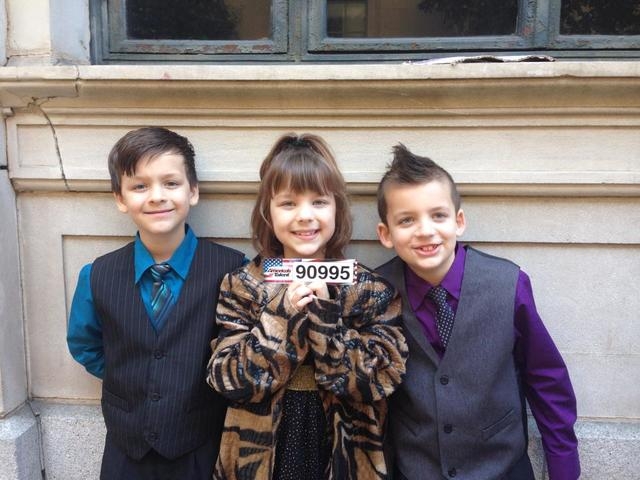 Inside the living room of Henderson couple Anthony and Krissi Evans, hundreds of playing cards lie scattered across the carpet like a massive game of 52 Pickup.
The room serves as the practice grounds for 9-year-old triplets Dominic, Phoenix and Lyric as they throw cards and perform magic tricks.
"Dominic has over 20 stage magic tricks on top of card-throwing," Anthony said. "The card-throwing takes up only about a third of his performance. The rest is just magic."
The trio, known as Dom the Bom's Triple Threat, performed this season on NBC's "America's Got Talent" for a chance to win $1 million.
"There was a lot of magicians on the show but not a lot of card throwers, so we used card-throwing as a hook," Anthony said. "Our goal was to transition into the magic, but they try to keep you in the act you auditioned with."
Although the triplets were eliminated during the quarterfinals, the Ohio transplants soon realized that "when one door shuts, another opens."
"We weren't even out of New York City yet, and I was getting emails from companies who wanted to support us," Krissi said. "We were on the 'Today' show. Upper Deck has contacted us. The New York Knicks want us to perform at their halftime. It's just so surreal."
Dominic's interest in magic sparked about two years ago after his father befriended Cleveland magician Rick Smith Jr. while working as a disc jockey.
"(Smith is) the world record holder for throwing a playing card the farthest in the world, which is 216 feet and 4 inches," Dominic said. "We met up, and he taught me how to throw a playing card, and it just grew from there."
With the help of Lyric and Phoenix, Dominic practices aiming at water bottles, Styrofoam boards and more.
Like throwing a Frisbee or a curveball, Dominic can toss a card up to 140 feet or slice through vegetables with a flick of his wrist.
"At the end of each year, we make a vision board of what we want to focus on for the next year," Krissi said. "This year's goals included 'The Tonight Show (Starring Jimmy Fallon),' Guinness World Records, 'The Ellen DeGeneres Show' and 'America's Got Talent.' They wrote that in December, not knowing how far they'd actually get."
As the triplets' talent grew, Anthony remembered the vision board. He signed them up to audition with "America's Got Talent" in February in Los Angeles.
"We made it to the final auditions on the very last day," Anthony said. "When we got there, there were about 1,500 other acts waiting. We stood in line for about seven hours."
After the initial audition, the triplets were brought down to perform for the show's executive producers, Krissi said.
"Then they called us the following week and said they wanted us to come back to perform live for the judges," Krissi said. "So in June, they performed at the Dolby Theatre in L.A. in front of about 3,000 people."
Dom the Bom's Triple Threat passed the audition, receiving yeses from judges Howie Mandel, Howard Stern, Mel B and Heidi Klum.
"I wasn't scared," Dominic said. "For a second, I thought I was scared because my heartbeat was going so fast, but I really was just excited. Right when it was done, I wanted to do it again."
In July, Mandel saved the children from the show's judgment week, and the trio was selected to perform at Radio City Music Hall in New York City.
"We never would have thought in a million years that we would be doing that," Krissi said. "Their first big show was at a basketball game in our hometown for about 800 people. To see them perform at Radio City at 8 years old was just crazy to us."
Before their New York performance, the family purchased 48 decks of cards, which lasted about 10 days.
"We run through them about six to 10 times apiece, so that's 48 decks six to 10 times in 10 days," Anthony said. "It equals about 2,500 cards a day."
Dominic, Phoenix and Lyric performed Aug. 19 in New York City in front of 6,000 people.
"Our hometown was so supportive through the whole journey. The pride they had, you could feel it across the miles," Krissi said. "Even in Henderson, people we don't even know were telling us they voted for and supported us."
Despite being eliminated on their birthday, the children are grateful for the relationships they developed with other contestants.
"Through the process, you connect with everybody, and that's one of the things you don't really see on the show," Krissi said. "That aspect of it has been incredible. A million dollars couldn't come close to that."
Besides helping Dominic, Phoenix enjoys learning science and practicing parkour, an activity derived from military obstacle course training. Lyric, living up to her name, loves to sing and dance.
"Card-throwing and magic is definitely Dominic's thing, but his siblings love and support him through it," Krissi said. "They do this for one another and work as a team, and that makes us very happy as parents."
Dom the Bom's Triple Threat plans a meet-and-greet event from 5:30 to 7:30 p.m. Sept. 30 at BounceU, 1000 Stephanie Place. They are also set to perform during halftime of the New York Knicks basketball game Nov. 16 at Madison Square Garden.
For more information, visit dtbtriplethreat.com or facebook.com/dtbtriplethreat.
Contact Henderson View reporter Caitlyn Belcher at cbelcher@viewnews.com or 702-383-0403.