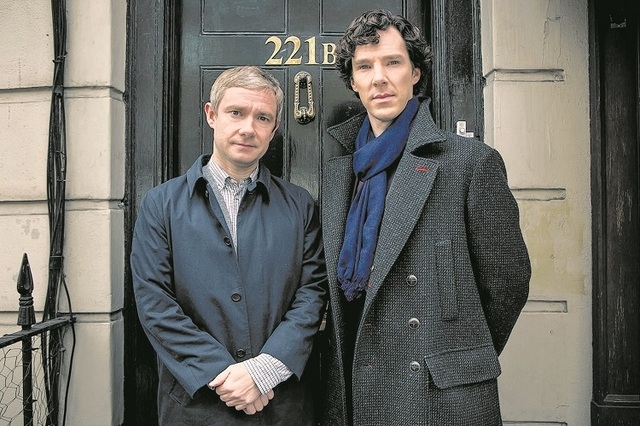 "Sherlock" fans had a good week.
Not only did the BBC series take home three major awards at the 66th Primetime Emmy Awards, but executive producer Steven Moffat decided to drop some hints on the show's upcoming season.
Those familiar with the show aren't strangers to crying, screaming and generally becoming a broken-down mess over the English hit's twist and turns, but Moffat said in a brief interview with Hollywood Reporter that the fourth season will be "devastating."
Season three ended with Sherlock's murder of Charles Augustus Magnussen, the reveal of "Mary Morstan" and the possible "return" of Andrew Scott's Jim Moriarty.
The fourth season will begin production in January and has been rumored to be airing Christmas 2015, including a fourth "episode" as a Christmas special.
"We have a plan to top it — and actually I do think our plan is devastating," he told Hollywood Reporter after taking home the award for Outstanding Writing for a Miniseries or a Movie. "We practically reduced our cast to tears by telling them the plan. Honestly, Mark [Gatiss] and myself are so excited with what we've got coming up, probably more excited than we've ever been about Sherlock … Honestly I think we can [top the last season]."
"Sherlock" star Benedict Cumberbatch took the award for Outstanding Lead Actor in a Miniseries of Movie and co-star Martin Freeman took the award for Outstanding Supporting Actor for his tole as John Watson in "Sherlock: His Last Vow."
Contact Kristen DeSilva at kdesilva@reviewjournal.com or 702-477-3895. Find her on Twitter: @kristendesilva