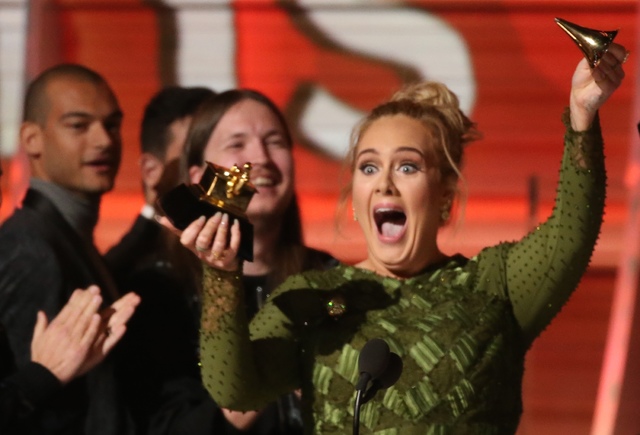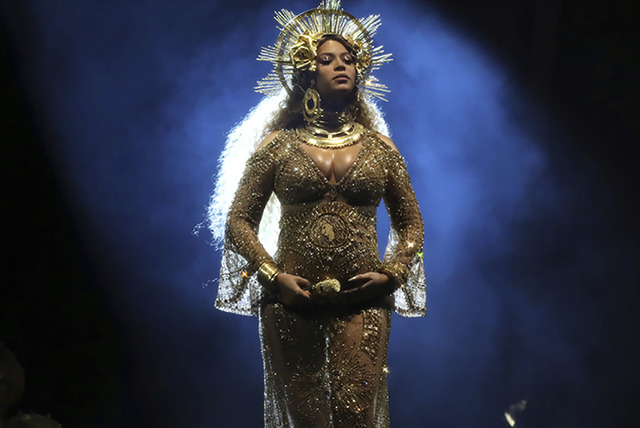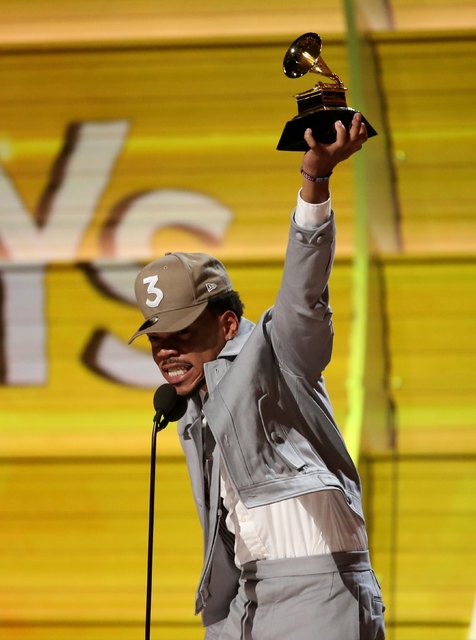 Sunday's "game" wasn't going well for Wynn Las Vegas sports book director John Avello.
His winning picks were averaging below 70 percent, compared with his usual 79 percent for this particular "sport." But a win on his final pick of the day, the one everybody in America would be talking about, would help him save face.
For almost two and a half minutes, he had it. Then "La La Land" producer Fred Berger told the world, "We lost by the way, but whatever," followed by Jordan Horowitz definitively telling Oscars viewers, "There's a mistake, 'Moonlight,' you guys won best picture."
Unlike a surprise loss on a sporting event, this one didn't cost his boss Steve Wynn any money. But it was a tough one.
"I thought I won that one," he says, the frustration still obvious.
'AN ENTERTAINMENT GUY'
Avello has made a living handicapping sporting events for 30 years. But for the past 23, one of the great joys of his life has been setting so-called "fun odds" on pop culture phenomena.
It started with the Oscars, which he took over from his mentor at the Bally's race and sports book, the late Lenny Del Genio.
In the years since, he's also set odds for the Grammys, the Tony Awards, "Survivor," "Dancing with the Stars," "American Idol," "The Voice," "The Miss America Pageant," "The Bachelor," "The Bachelorette" and, for the past several years, the Westminster Dog Show.
For Avello, 64, laying those odds is a confluence of two things he's loved since childhood.
"I've always been an entertainment guy," he explains in an accent straight from the streets of Poughkeepsie, New York.
"I started going to the racetrack when I was 5, and I bet with the bookie when I was 16. But when I was 10 or 11 years old, I used to be in plays. And I'm a great music lover. I like to dance. So I've always been involved in the overall aspects of entertainment."
THE LAW
Despite the attention Avello's odds receive, all they have ever earned his employers is publicity. That's because Nevada law has prohibited gambling on awards and TV shows ever since a bookmaker named Sonny Risner took bets on who shot J.R. on "Dallas" in 1980.
"After that, the Gaming Control Board decided (casinos) can only take bets on things that are played out on the field, where we all see the results at the same time," Avello explains.
Over the past three years, however, Gaming Control has begun to allow bets on sporting events that are decided off the field by votes, such as MVP awards and the Cy Young Award.
Could that lead to legal Oscar betting in the future? Possibly. But Avello says the approval process isn't worth it. "I haven't really pursued it," he explains, "because I think there's bigger fish to fry."
PICKING THE WINNERS
Avello boasts a surprisingly good record when it comes to picking winners. In his first year of handicapping the Westminster Dog Show, Avello's favorite pick for the breed to win Best in Show took the honors, with 165 breeds competing.
And out of 23 seasons of "Dancing with the Stars," with about a dozen contestants a year, the person he has picked as a favorite before they danced a single step has gone on to win eight times.
So how does he do it? First, like any Las Vegas insider, he claims to have "sources" in quite a few industries — including Hollywood — who let him know the buzz. Next, with a show like "Dancing with the Stars," he not only looks for dance experience and athletic history, but also at the celebrities' professional partners and their records.
There's another key to picking winners that people often overlook. "Handicapping entertainment odds is not always about picking the best," he reveals. "Because this stuff is voted on, it's really about … handicapping the voters."
For a dog show, that means learning about the judges. For "Dancing with the Stars" (the new season begins Monday on ABC), it's different.
"The judges aren't the ones who are picking," he notes. "It's the people calling in. So who are they gonna like? Who aren't they gonna like?"
On the current crop of contestants: "I don't think they're gonna like Erika Jayne," he says. "She's one of those 'Real Housewives,' and they never go that far. And (her partner) Gleb (Savchenko) is a good-looking guy, but he never goes that far. Keo (Motsepe) is with Charro. So is Charro gonna annoy the hell out of the audience?"
Nick Viall, he says, is overexposed and "becoming annoying to the general public." And Simone Biles' athletic experience bodes better for her than Nancy Kerrigan's skating career. In the end, Biles emerges as the favorite, and Jayne is the longest shot on the board.
No matter the winner of this round of "Dancing," Avello expects to continue his "fun odds" for a long time.
"Retirement's coming up," he concedes, although he hasn't determined quite when. "But I plan keep making odds on a lot of things. I enjoy it so much that I want to continue doing what I'm doing, at least on that portion of it. And there's always gonna be something new."
Contact Al Mancini at amancini@reviewjournal.com. Follow @AlManciniVegas on Twitter.
'STARS' ODDS
John Avello's odds on the 24th season of "Dancing with the Stars," which kicks off Monday on ABC.
Simone Biles 3:1
Normani Kordei 9:2
Heather Morris 5:1
Nancy Kerrigan 7:1
Rashad Jennings 9:1
Bonner Bolton 14:1
David Ross 16:1
Mr. T 20:1
Nick Viall 22:1
Charo 25:1
Chris Kattan 35:1
Erika Jayne 40:1
RELATED
John Avello, Oscar Goodman recall flying high during Super Bowls
Wynn Las Vegas Race and Sports Book sets odds for Oscars 2017 wins