'Vegas, baby, Vegas' Vince Vaughn really talks like that in Vegas
February 2, 2015 - 6:53 pm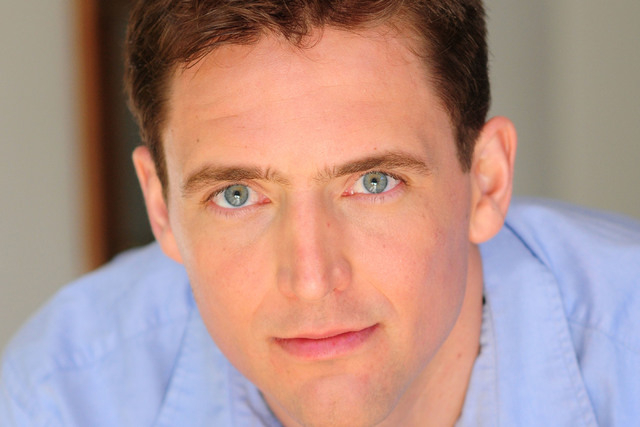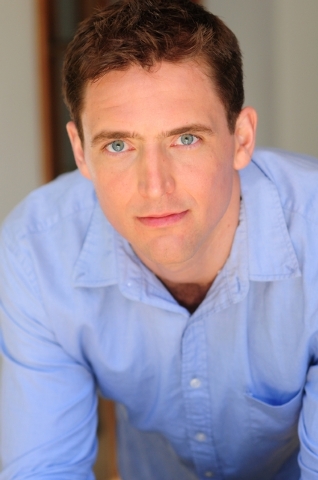 I've heard tourists say the phrase "Vegas, baby, Vegas," more than any other quotable expression — a line made immortal by Vince Vaughn in the 1996 comedy, "Swingers."
As it turns out, Vaughn really talks like his "Swingers" character when he's gambling on the casino floor, according to comedian Owen Benjamin.
Benjamin (who performs Tuesday-Sunday at Harrah's Improv) performed with Vaughn during a comedy tour here a few years ago, and it was one of the most memorable moments of his life, since Benjamin revered "Swingers" when he was 14.
"That's just how he (Vaughn) talks. It's not like he's even trying. He goes, 'Double down, baby. You gotta double down,'" Benjamin said.
"To see him saying ('Swingers' quotes) at the blackjack table was pretty phenomenal. I felt like I was hanging with the king of an area."
Benjamin, 34, is one of the only musical comedians who has ever made me laugh. During a gig, he will perform for quite a while without music, and then he'll tell hilarious jokes while playing piano.
He's also a PG-13 guy, which means his material isn't as clean as Bill Cosby's sets, but it's suitable for most audiences, plus a big cuss word occasionally.
Benjamin says the recent inundation of rape allegations against Cosby — who is famous for chastising comedians who swear — isn't providing good press to other "clean" comedians.
"One of my buddies Tweeted, 'Does that mean all clean comics are rapists?'"
Benjamin says there are two types of clean comics. There are the "sociopathic" clean comedians who are hiding behind their clean jokes, and then there are comics like Jim Gaffigan, guys who wish to remain accessible to bigger audiences.
"I can swear. I don't have anything against it," Benjamin said. "I try to stay as clean as I can to keep the most amount of people happy."
"Just don't become Cosby," I said.
"No, no," he said. "It's always like that. Every time there's someone telling you that you're evil for some reason, they always end up with some crazy (scandal).
"I mean, the Catholic church, Cosby — there's a million of them. They're like, 'You're going to burn in hell for having these human thoughts.' 'Well, what do you do?' 'Touch kids.' 'What?'"
By the way, Benjamin has a podcast, "Why Didn't They Laugh?," in which he plays audio of his stage jokes as they evolve, so you can hear how he makes jokes better over time.
Also, he briefly got engaged to Christina Ricci. It was an impulse decision they made while partying, but then they broke up. I told him I'd have to put that in my celebrity column.
"That's fine. I get it," he said. "You make huge life decisions while you're partying, and then you're like, 'Uh, let's just not do that.' But she's a good person, for sure.'"
A SUITOR FOR MARIAH
In this week's "Doug Elfman Show," comedian Sean E. Cooper of Luxor's "Fantasy" show expresses how much he likes upcoming Vegas headliner Mariah Carey. So I asked him how he'd ask her out. His response:
"Hi Mariah, I'm Sean E. Cooper from the 'Fantasy' show at the Luxor. I would like to take you out for some champagne and caviar, if you like, rub your feet …'"
But then he realized the foot-rubbing offer was maybe too comedically creepy and he ended his pitch.
Listen to the "Doug Elfman Show" for free on iTunes, Android podcast apps, and DougElfman.com
SIGHTING
MMA hero Randy Couture watched the Super Bowl with his girlfriend Mindy Robinson, an actress, and his son Ryan and his wife, at the Downtown Las Vegas Events Center. He was for Seattle. She was for New England. Then they ate at Andiamo Italian Steakhouse at the D hotel, and she posed for photos with dancing dealers.
HOME TWEET VEGAS
Hakkasan headliner @SteveAoki: "Building my house in Las Vegas with my hard hat ninja shark @TheSharkDaymond"
Doug Elfman's column appears Tuesdays, Thursdays and Saturdays. Email him at delfman@reviewjournal.com. He blogs at reviewjournal.com/elfman.