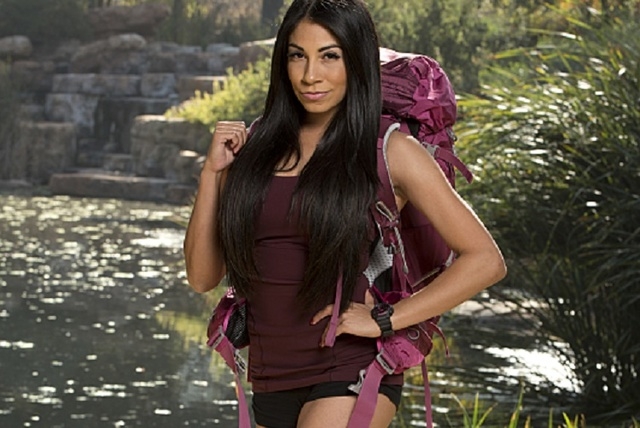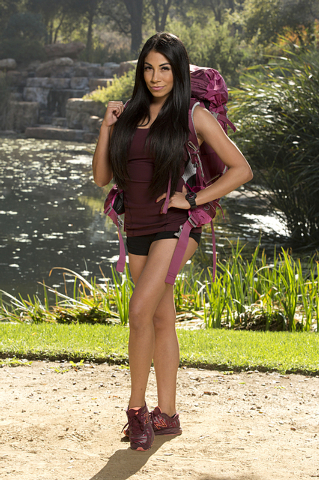 It's one of the craziest blind dates you'll ever hear about.
Las Vegas dancer Jackie Ibarra is being set up with a potential love interest, Tampa account executive Jeffrey Weldon, for the newest season of "The Amazing Race" (9:30 p.m. Feb. 25, KLAS-TV, Channel 8).
"Usually we have people who know each other really well. In this particular case, we have five blind dates and six regular dates," Bertram van Munster, the show's co-creator and executive producer, said in a news release. "Going on a blind date to a restaurant is one thing, but going on a blind date around the world is like rolling the dice in a big way."
The existing relationships include New Kids on the Block's Jonathan Knight and his partner, Harley Rodriguez, and Olympic medalists short track speed skater Aly Dudek and bobsledder Steven Langton.
In pursuit of the $1 million prize, the couples will race through Tokyo, Bangkok, Namibia, Monaco and other exotic locales spanning five continents, eight countries and more than 35,000 miles.
Here's a look at how Ibarra answered the official "The Amazing Race" questionnaire.
Name: Jackie Ibarra
Age: 27
Hometown: Las Vegas, NV
Relationship Status: Single
Current occupation: Professional Dancer
Describe what you do: I am a trained dancer who has performed for numerous shows and productions in Las Vegas, music artists and celebrities, and professional sports teams.
Three words to describe you: Passionate, positive and adventurous.
Favorite hobbies: Dancing, working out, cooking and traveling.
What is the accomplishment you are most proud of? Other than being on "The Amazing Race," when I was 18 years old, I headed out to Miami and auditioned to become a Miami Heat dancer. Went up against about 300 women for a spot on the team and I made it!
What scares you most about traveling? Language barriers.
What excites you most about traveling? New experiences! You really learn so much when you travel. I also love food so trying new cuisine is always exciting!
How many serious relationships have you been in? I have been in three serious relationships. All pretty much ended due to wrong timing. But either way, I still haven't found a man who is able to keep up with me and share my same passions and future goals.
What are your deal-breakers in a relationship? Deal-breakers for me would be a man who does not want marriage or children, who is disrespectful or dishonest, or who does not take care of their appearance and body. Also, if they smoke cigarettes, stay away from me.
What are the top three qualities you are looking for in a mate? I am looking for a respectful gentleman who is passionate, motivated and confident, with a good sense of humor. Being attractive with a great body doesn't hurt either!
What are three turn-offs or pet peeves in a mate? Someone who is rude and disrespectful, someone who lacks passion and confidence, and a bad kisser!
Who is your celebrity crush? Ryan Reynolds, Channing Tatum and Paul Walker.
What famous person reminds you of yourself? Kim Kardashian and Nicole Scherzinger.
What country and place would you most like to visit and why? Australia! I love the beach and have heard so many great things about the country. I also have a few Australian friends and they are the coolest!