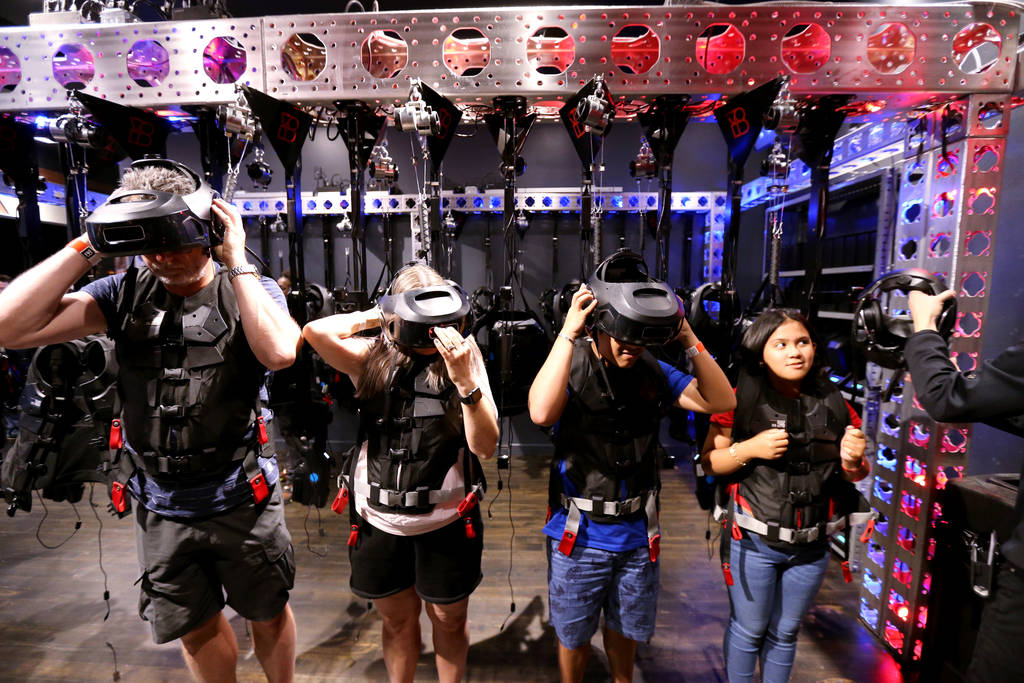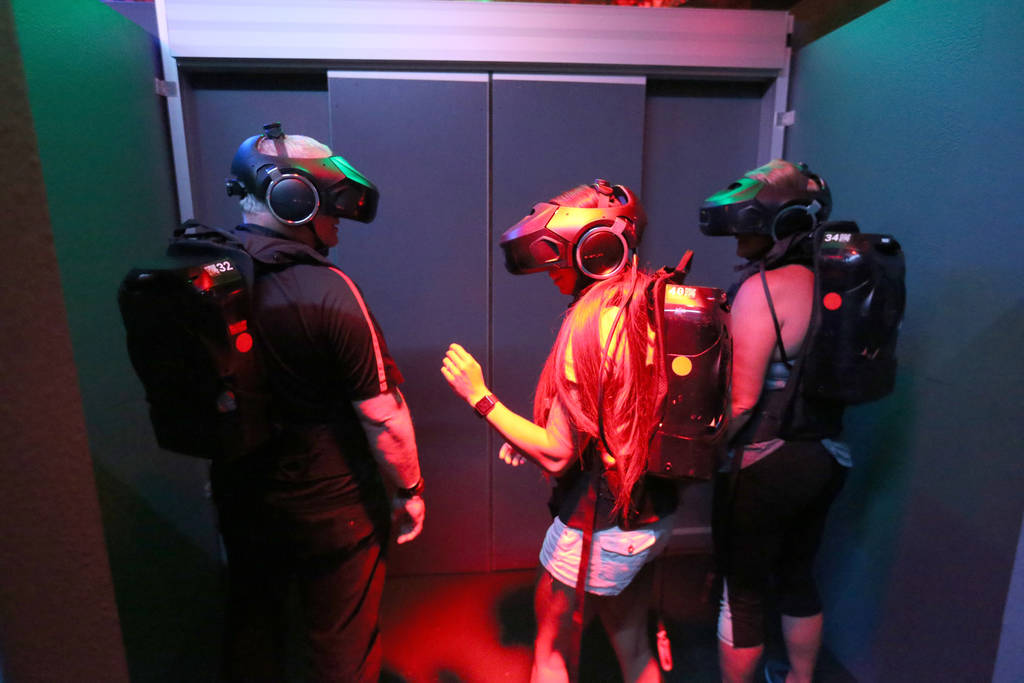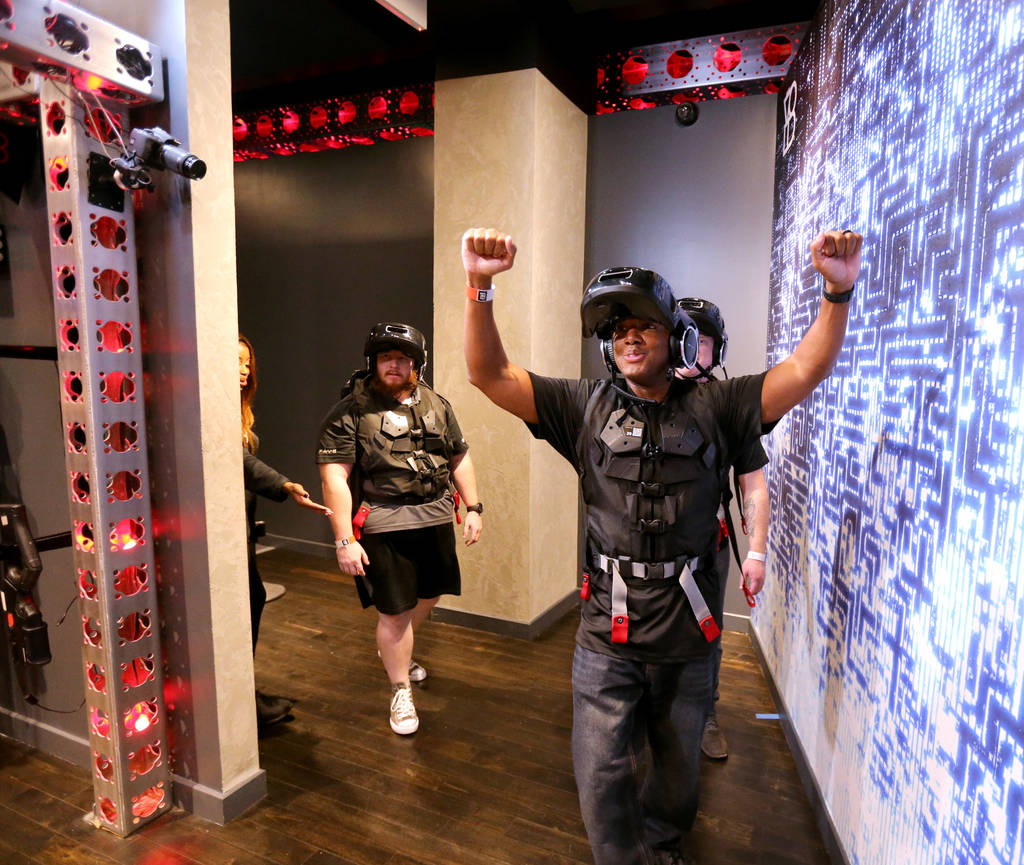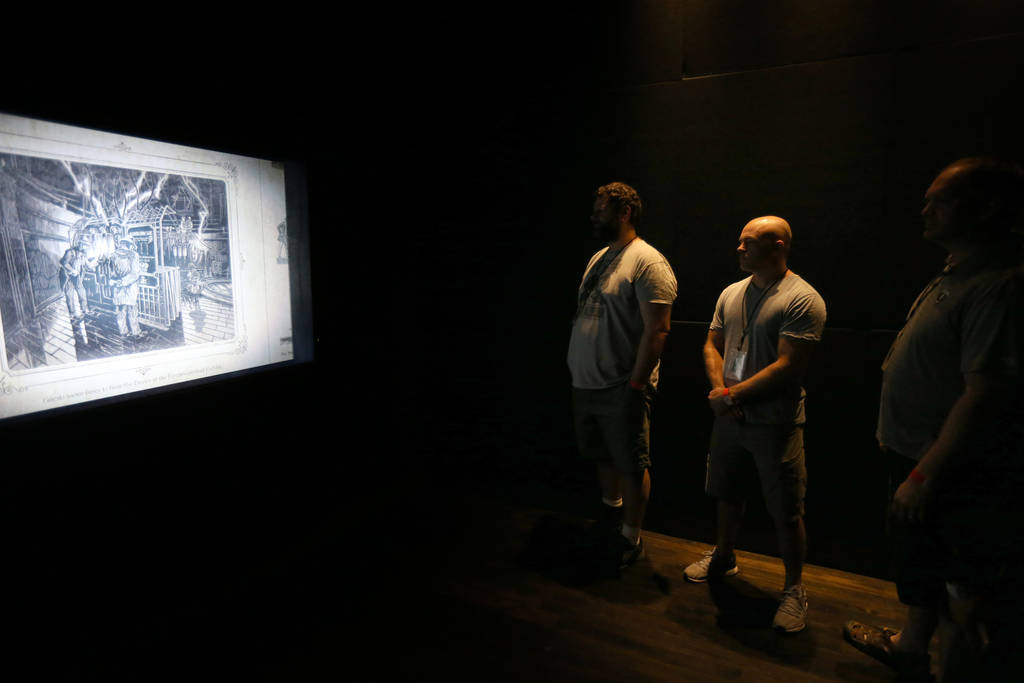 The abandoned remnants of the 1893 World's Columbian Exposition — also known as the Chicago World's Fair — come to life with a morbid twist in a new scare-filled virtual reality experience on the Strip.
If you've ever thought it would be thrilling to try to escape a blood-thirsty demon while it drags your virtual friend to his doom, look no further. Set in 1894, following the closing of the fair, "Nicodemus: Demon of Evanishment" immerses guests in a world of gore.
The bone-chilling experience is the latest from VR creators The VOID, along with developer Ninja Theory. It officially opens to the public on Thursday at Grand Canal Shoppes at The Venetian and Palazzo.
Once you have chosen among six character identities and are outfitted with goggles and suits, your group enters a dimly lit room to begin passage through time. Arriving in 1894 Chicago, you explore the fair's gory ruins, see the ghosts left behind after the fair's demise and find that Nicodemus is coming after you.
Originally opened to the public in 1893, the Columbian Exposition was a celebration commemorating the 400th anniversary of Columbus' landfall in the New World. It attracted millions of visitors.
A number of factors contributed to its short life — a small pox epidemic, the assassination of then Chicago Mayor Carter Harrison just before gala closing ceremonies and a fire that destroyed a majority of its structures. Within a few months, the fair went from one of the most anticipated attractions in America to dust.
The ruins are where Curtis Hickman, co-founder and and Chief Creative Officer of The VOID found inspiration.
"It was left to rot on the shores of Lake Michigan," Hickman said. "I've always been fascinated by that. You have this beautiful city and all these amazing exhibits that were then gutted and left to die. It seemed like the perfect place to have a frightening adventure."
It's a piece history that would otherwise be left open to interpretation, Hickman said.
"I think there's something interesting about stepping into a place that's earthbound — that is our natural world — but in a time period you couldn't otherwise experience," Hickman said. "And so there's a really rich history there that you get to experience along with everything else that's happening."
"Nicodemus: Demon of Evanishment" will be expanded to VOID Entertainment Centers nationwide this fall, and in Las Vegas will run simultaneously with "Star Wars: Secrets of the Empire."
The Review-Journal is owned by the family of Las Vegas Sands Corp. Chairman and CEO Sheldon Adelson. Las Vegas Sands operates The Venetian and Palazzo.
Contact Mia Sims at msims@reviewjournal.com. Follow @miasims___ on Twitter.