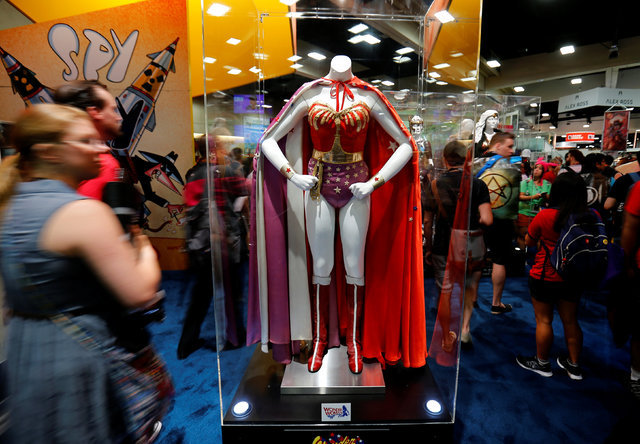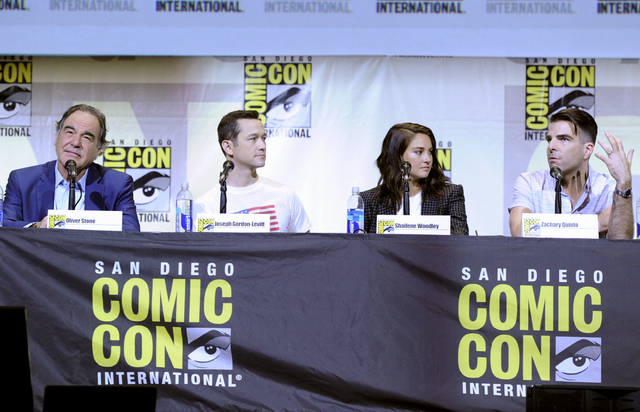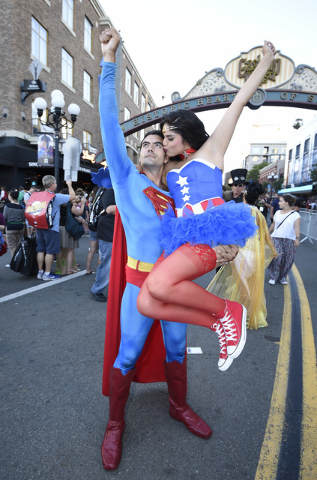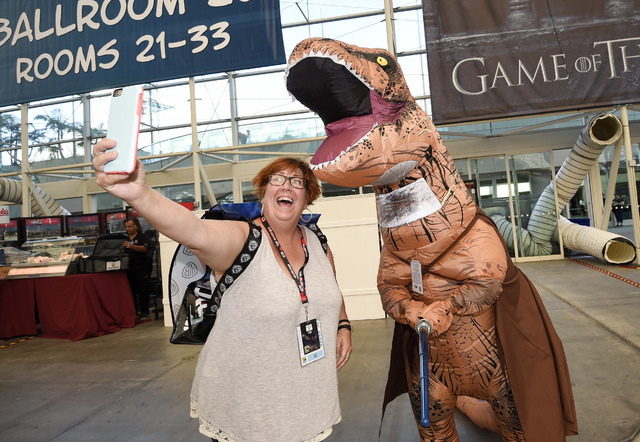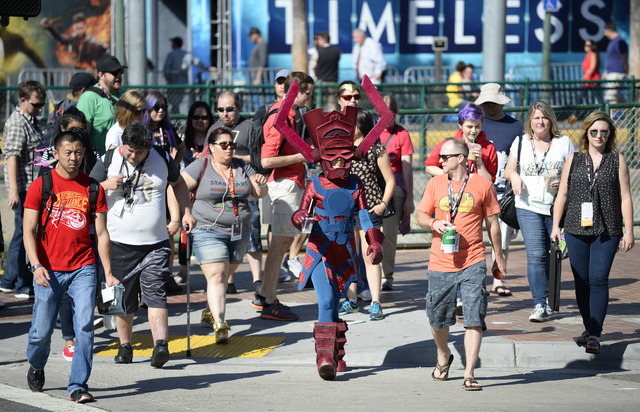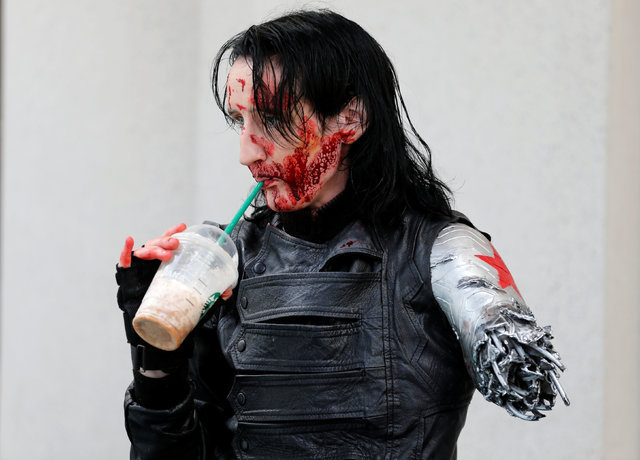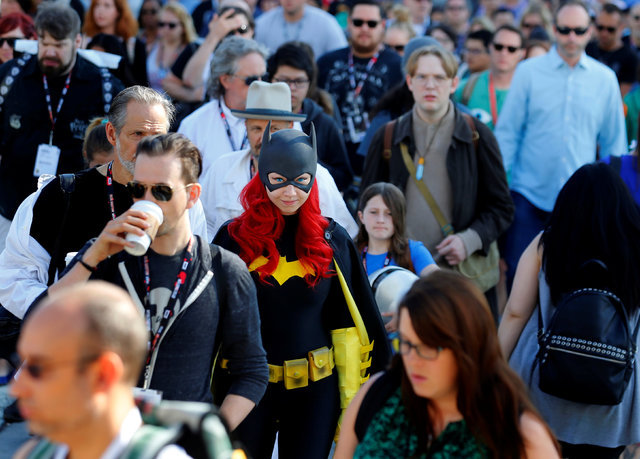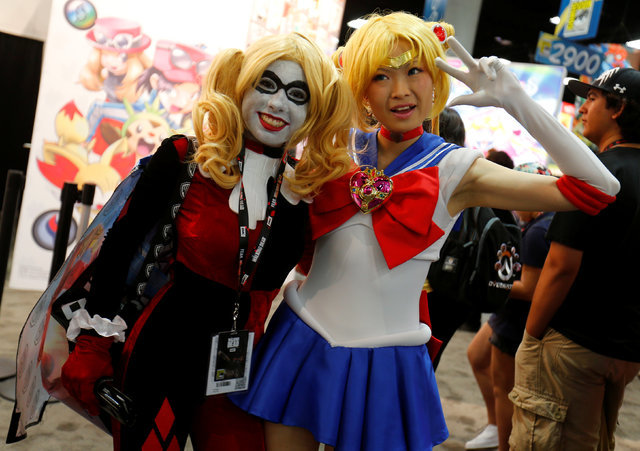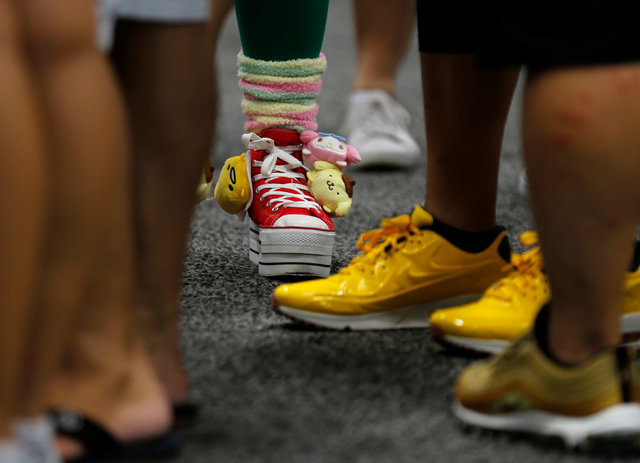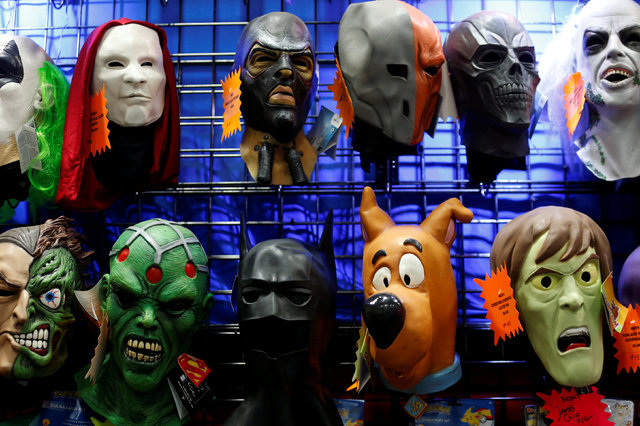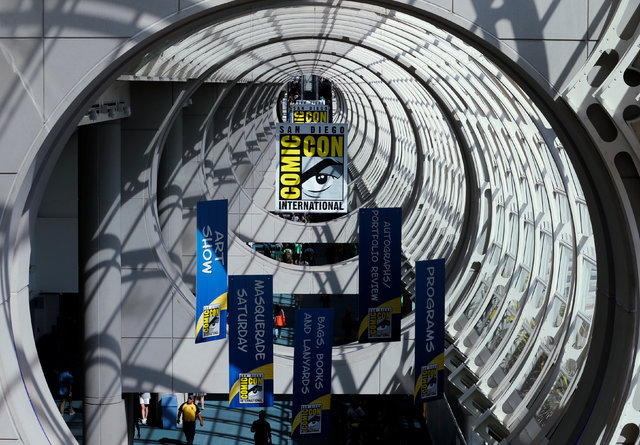 LOS ANGELES — AMC has set the premiere date and revealed the first trailer for the next season of "The Walking Dead."
The zombie drama's seventh season will debut Sunday, Oct. 23 at 9 p.m. The 16-episode season will be split into two parts, with the first eight episodes airing in the fall and the second half debuting in February, 2017.
Comedian Chris Hardwick moderated a panel Friday at Comic-Con featuring the show's cast and creative team, where the trailer debuted. It shows new villain Negan, but doesn't hint at who he killed in the season-six finale. It also gives a first look at King Ezekiel, a fan-favorite character of the comic books on which the series is based. Actor Khary Payton will will play Ezekiel.
Hardwick acknowledged the frustration that was expressed by some fans with the season-six cliffhanger ending, which showed Negan beating one of the show's main characters to death, but did not reveal which character died — at one point even saying to the Comic-Con crowd, "No one's ever trying to mess with you; everyone's doing the best they can." He asked executive producer Robert Kirkman whether the payoff would be worth it for fans.
"It's definitely worth the wait," Kirkman said. "It's a fantastic premiere to a fantastic season."
BYE, BATES
It's official: "Bates Motel" is closing its doors after the upcoming fifth season.
The executive producers made the announcement at Comic-Con, and with a post on Twitter.
It's official, the #BatesMotel will close after Season 5 #SDCC

— Bates Motel on A&E (@InsideBates) July 22, 2016
HOLD THE DOOR
There is no shortage of gruesome, tragic deaths in HBO's hit medieval fantasy series "Game of Thrones," but the demise of the show's friendly giant Hodor last season still affected the crowd at a Comic-Con panel on Friday, as they loudly cheered his name.
Actor Kristian Nairn received the loudest welcome as he entered the panel at the annual San Diego pop culture event, as fans chanted "Hodor" over and over again.
"The reaction has been overwhelming," Nairn told the 6,500-plus audience as his voice quivered with emotion.
"I apologize for making you cry," he added.
Show creator Dan Weiss said the name Hodor, a truncated version of "Hold The Door," had become a joke as it was the only word that Nairn's character could say, but became tragic once it was revealed to be the fate that leads to his death.
Fans of the show have paid homage to Hodor by sticking photographs of his face on 'hold the door' buttons in elevators and doorstops.
Check out our gallery above.