Why 311's singer stopped jumping off balconies onto fans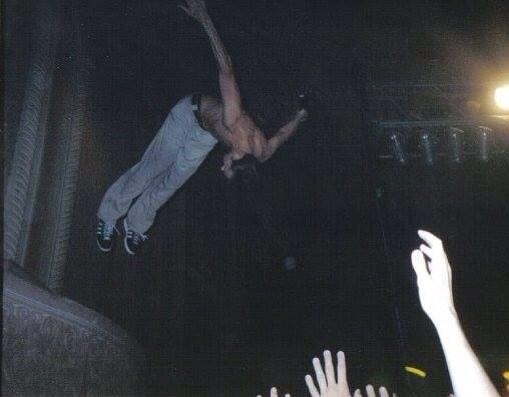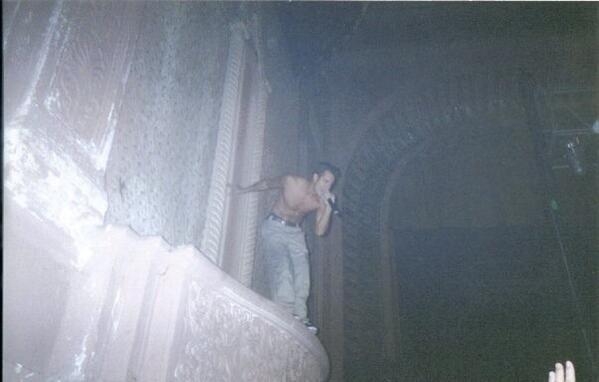 In the 1980s, when punk rockers slam danced, they resembled bloody pogo sticks. The 1990s brought moshing, where hardcore rockers did circular elephant walks until, bam, they shoved someone.
"Now, if you go to a real hardcore show, they're doing this wild, swinging-punching thing as they go," says Nick Hexum, singer-guitarist for 311.
"I don't think I'd be down with that, or losing teeth," he says.
Hexum is 44. His band is in its 25th year. On Saturday night, 311 plays "Amber," "Love Song," "Down" and "Come Original" at Mandalay Bay Beach.
Hexum and I are close to the same age, so we cut our teeth on slamming, which I enjoyed way more than moshing, because moshing guys' body language always looked like they were saying, "I like to bounce around like a cute little bird, but I can also push you."
"I much preferred slamming," Hexum says. "But I guess it was gentler to just mosh, which means rubbing into people."
Hexum used to get so into punk spirit, he would jump off theater balconies. In February, he posted a fan's 2002 photo of him jumping off a balcony in Peoria, Ill.
He didn't stop jumping off balconies because of maturity or financial liability. He stopped, because the band's suits had a talk with him.
"My lawyer and our manager was, like, 'Someone's going to get hurt,' " Hexum says. "It was more about safety than any financial liability for me because there was a mad rush when I used to jump in.
"Everyone would surge toward me, and grab at me. A lot of times, (the crowd surf) would fall down en masse, and someone would be at the bottom of the pile, like, 'Get up, get off me.' People can get hurt that way. So it was fun while it lasted."
Not surprisingly, because Hexum likes contact dancing, he's a fan of the most unforgiving contact sports, hockey and football.
On Twitter, he and Colin Hanks come across as the world's top celebrity fans of the L.A. Kings. Hexum tweets photos and fan rallies from season-ticket seats. Obviously, he's thrilled the Kings just won the Stanley Cup.
"I had been watching them a lot in the '90s," says Hexum.
"Then I got out of sports in general. Now with me having kids, sports is just, like, Dad's 'me-time.' So I started getting more into pro football and hockey."
I asked him whether he and his celebrity friends would come to Vegas to see pro hockey or another pro game, if Vegas ever gets a sports team ESPN cares about.
"Yeah, it's a no-brainer," he says. "People are always looking at reasons to go to Vegas. That would qualify. Make it happen."
OLD-TIME HOCKEY
Speaking of hockey, today the Encore hotel hosts the 4 p.m. NHL Awards and the Stanley Cup's Vegas vacation, after L.A. Kings heroes took the trophy to clubs featuring Paris Hilton, Steve Aoki and Tiesto all weekend.
As usual, the awards show is making it easy for you red carpet gawkers to stretch your rubber necks. If you're that person:
Expected on the 2 p.m. carpet in Encore Esplanade: A zillion hockey stars and broadcasters, plus actors Hanks, David Boreanaz, Cuba Gooding Jr., Retta, Eric Stonestreet, David Walton and Michael Vartan; singers Pia Toscano and Matisyahu; Strip performers Jabbawockeez; and DJ Steve Porter.
Doug Elfman's column appears on Tuesdays, Thursdays and Saturdays. Email him at delfman@reviewjournal.com. He blogs at reviewjournal.com/entertainment/reel.