Will Britney Spears do it again and extend her Las Vegas residency beyond 2017?
January 11, 2017 - 5:29 pm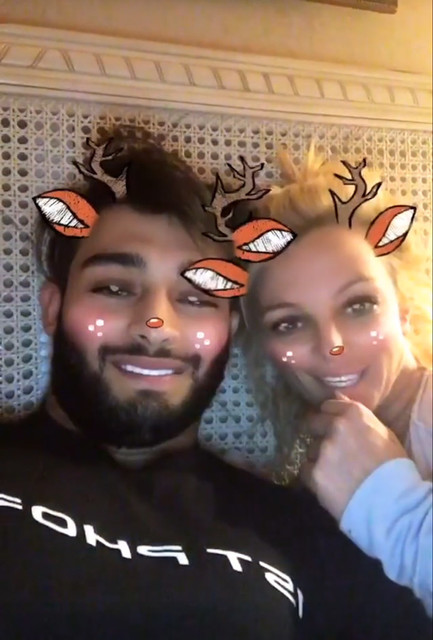 It was 18 years ago that Britney Spears released "Baby One More Time," her debut studio album, and nobody back then dreamed that she would become the pioneer of the current Las Vegas pop-star explosion. She's not only "Stronger" than yesterday; she also is better than ever.
Britney resumes her hit residency "Britney: Piece of Me" at Axis at Planet Hollywood tonight, which marks the start of the final year of her current contract. Britney's deal with Caesars Entertainment expires Dec. 31, and as yet there's nothing in place for it to continue. Insiders have already begun asking if she'll stay, as she has become a "Las Vegas staple."
I've learned that Britney has been offered other opportunities, including a proposed world tour, but her closest friends tell me: "Her heart is in Las Vegas. She loves the city and the community. It would be tough for her being a devoted mom to go out on the road again.
"It would be hard on her new romance, and she doesn't want that jeopardized. We all want Britney to stay performing in Las Vegas, and we think that she is wide open to staying on the Las Vegas Strip."
There are already Wicked Whispers + Racy Rumors that friends and fans will soon start an online petition that hearkens the original MTV campaign "I Want My MTV" with the hashtag #WeWantOurBritneySpears."
If Britney left to take a year's break or travel the world with a new production, it would be a massive economic blow not only to the hotel but also the city. Britney consistently sells out the 4,000-seat Axis, and her success is continuing in the New Year.
Jason Gastwirth, senior VP of marketing and entertainment for Caesars Entertainment and thus responsible for signing Britney to a new extended residency, confirmed in a Forbes interview with writer Steve Baltin today:
"At the time I came in, we had this great resident business at The Colosseum, but Planet Hollywood had a relatively dark theater that we didn't even operate. So we signed Britney Spears. We acquired the theater. Since then, Caesars, as a global entertainment business, is now the third-largest promoter of live entertainment in North America.
"Live Nation, AEG and then us for concerts. Right now Celine is there in The Colosseum and Britney is there at Axis. They'll do anything from three to five weeks at a time, then we rotate in the next headliner.
"We're selling 12,000 to 16,000 seats for them in the same market each week. It was definitely a very exciting phenomenon of Britney performing her residency. Her fans just rallied to come visit her, and it got off to a tremendous start. It continues on to this day.
"Her success inspired The Backstreet Boys residency starting March 1. When we announced The Backstreet Boys, there was huge excitement. The show is selling beautifully because they are the largest-selling boyband of all time. What we saw with Britney was obviously her fans going back to the very beginning, but also she did a wonderful job remaining relevant.
"So with Britney there's a very wide age demographic who comes to see her show. And interestingly enough, you have parents who are now sharing Britney with their kids. The Backstreet Boys performed with us as part of their tour when Axis first opened, and I saw firsthand the level of intensity of those who were at the show.
"The show was excellent, but these guys also expressed an interest in doing a residency. They have become events now: This idea of planning a trip to Las Vegas, where to stay, where to eat, all centered on the show, and that's why we're seeing such big and fast sales.
"On the pop side, Britney definitely took a chance with us. She's a pioneer. She deserves all the credit, and hers really is the first pop residency. When you think of who came before her with Celine Dion, Elton John, Cher, Bette Midler, those were artists who were different from her.
"And she said, 'OK, I'm gonna push into this.' And from there, she cleared the path where we had interest from Jennifer Lopez, The Backstreet Boys, Pitbull and Lionel Richie there, as well," at Axis.
Jason had kind words for The Colosseum headliner Sir Elton John: "He's one of the hardest-working people in show business and also has been extremely supportive of how much he enjoys the residency, how well he's done. He's a great ambassador for us. Several resident stars will touch base with Elton to get his view on it. He's just been tremendous there."
So as Britney returns tonight to Axis, the questions swirl: Will Planet Hollywood or another Strip hotel seek to renew her residency contract to ensure that she stays in Las Vegas? Will she take on the grind of a new tour, or while enjoying her new romance with fitness model and trainer Sam Asghari take a break?
I was told: "Britney Spears is the driving generator of resident pop shows in Las Vegas. If she continues somewhere on the Strip after Dec. 31, she wants to overhaul it to present it as a whole new show. She's still very excited about performing in Las Vegas, loves what she has achieved here and wants to do more."