World Naked Bike Riding Day arrives in Las Vegas on Saturday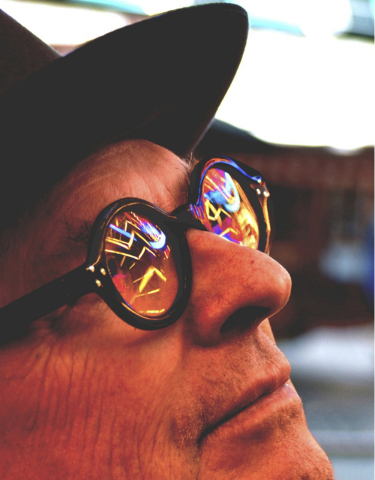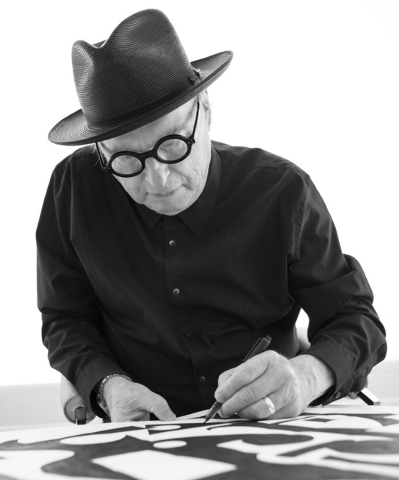 First you take your clothes off, then you get on your bicycle, and that's how you pedal into World Naked Bike Riding Day on Saturday.
Sounds easy, although full nudity is illegal here in Sin City. Public nudity is allowed only if you pay for a business for it, such as a strip club.
Every year, more than 10,000 free Americans bike nude in Portland, Ore., where nudity is largely legal.
Las Vegas' inaugural nude cycling probably won't be as cheeky but will include nearly-nude riders going "bare as you dare" to stay out of jail.
Free pre-gaming is at 6 p.m. outside the Erotic Heritage Museum, 3275 Sammy Davis Jr. Drive, with sponsors, food trucks and free water, followed by free riding with no set path.
"We're not talking about lasciviousness or sexual activity, we're talking about just being nude," said Victoria Hartmann, the museum's executive director.
Hartmann and the museum advocate changing nudity laws for rational reasons.
Reason one: The museum was forced by the city to cover painted nipples on an illustrated mural.
"Think about that for just a second. This is Sin City, but cartoons have to have covers on the nipples? I was really surprised at the hypocrisy," she said.
Reason two: "Our whole mantra is, 'What happens here stays here,' and yet nudity is illegal" — even in your home if someone spies through a window.
"If you're peeping through my window, why would I be charged when you are invading my privacy?" she said.
Reason three: The bike ride fights body shaming, patriarchy and climate change, because what's more environmental than dressing as Adam and Eve?
While the ride and pre-game are free, the museum will change its entry prices after 6 p.m. to $1 per article of clothing.
"It's going to be an interesting day," Hartmann said.
THE ARTIST BEHIND THE CURTAIN
Artist John Van Hamersveld has earned good royalties for creating the classic 1966 "Endless Summer" movie poster, yet he has made more money from litigations filed against companies that copied his poster.
You see, when companies steal artists' color combinations, that's a no-no according to "trade dress," which protects art against license infringement, in the vein of trademarks.
Van Hamersveld's resume is staggering. He created one of the more iconic Jimi Hendrix posters, plus album covers for the Beatles' "Magical Mystery Tour," the Rolling Stones' "Exile on Main Street," the Beach Boys' "Wild Honey," the Grateful Dead's "Skeletons in the Closet" and Blondie's "Eat to the Beat."
In 2009, he became the only artist to create a light show on the Fremont Street Experience Canopy.
"They say 10 million people see it per year; 70 million people have seen that. It's like a hit record," said Van Hamersveld, 75.
He just created a new artwork for the American Civil Liberties Union of Nevada for its 50th anniversary gala at Wynn Las Vegas on Saturday night.
Van Hamersveld and guest speaker W. Kamau Bell, the acclaimed TV comedy host, will do meet-and-greets, and awards will be presented to Jan Jones, Paula Francis, Colin Seale, Sheila Leslie and Richard Siegel.
Van Hamersveld's stories are legendary.
The Southern California beach boy learned his first techniques in a modest college in Pasadena as a beatnik party surfer, which led to the "Endless Summer" poster gig.
Next, Capitol Records made him art director.
At Capitol, execs were troubled by the tentative "Magical Mystery Tour" album cover (the Beatles wearing plushy costumes), so an exec asked Van Hamersveld to make it better.
In the 1970s and 1980s, he went to work for corporations, sitting in meetings with businessmen who talked baseball and hot dogs.
"They had no questions. They were just blank," he said. "Being an artist, you're in a visual area, and they're in a linear area, and the two don't go together, they're like grease and water."
He befriended George Lucas and Ray Manzarek of the Doors, worked in Hollywood, and created nostalgia-1960s art for companies. He's taught. His more complex drawings take 140 hours. And he's a ninja of digital art.
How does he feel being known (but not mainstream famous) for creating a half-century of classic images?
"It's a little bit like being Mr. Oz behind the screen," he said.
Doug Elfman can be reached at delfman@reviewjournal.com. He blogs at reviewjournal.com/elfman. On Twitter: @VegasAnonymous