Mom owns the condo so we aren't renters
Updated April 8, 2023 - 11:57 am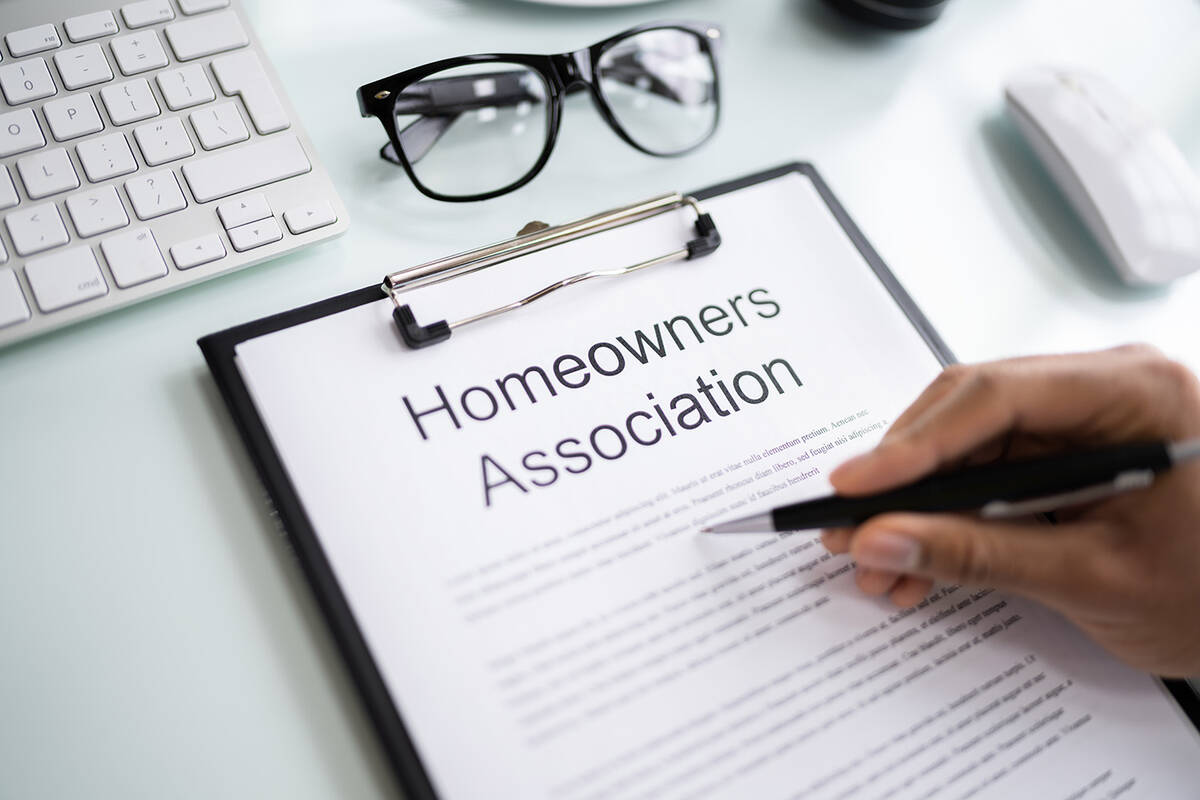 Q: My question is regarding our homeowners association suddenly saying we should be classified as renters in the condo owned by my boyfriend's Canadian mother. We do not pay any rent, just all maintenance costs, and we've lived here this way for over a decade. There is a rental cap for the property and they're stating the cap is maxed out, meaning if we are renters we have to go, which I also think is unfair. Why wouldn't our seniority apply if we truly are renters?
A: If possible, the owner of the unit should request a hearing or appeal a previous decision by the board. If she is not available to meet in person with the board, she should ask for a virtual meeting.
In addition, she should send a letter to the board that as an owner of the unit, she allows her son, a family member, to live in the condominium. You should also look at the governing documents to see what is exactly written. It would be unusual for their regulations to state that a family member living in the unit constitutes being a renter.
Q: I understand you are an authority on all things HOA and trash bins! I have, perhaps, an unusual scenario that I would love your advice on.
I live in the new townhome development in Henderson that is still being completed.
Like many homes here in Nevada, our garages face one another on a small street (in my case it's a court). Our covered patios are adjacent to our garages and thus also face one another.
Shortly after taking possession of the home in September, I realized that the neighbor across from me had been leaving their pails out seven days a week. They'd move them to the end of the street for pickup and then move them back to the spot they were in, which was in plain street view against the rear of the house. This started to bother me because I would see the pails literally every day — when I would leave my home, when I would return, and even from my covered patio. I can also see them from my bedroom when I open my blinds in the morning. I decided to reach out to the HOA and the saleswoman who I bought the home from. I got the answer I expected to get: Pails must be out of view until 12 hours prior to the garbage pickup and then removed within 12 hours. That's the answer I was expecting and the rules I am accustomed to, having lived in this area for five years. OK, no problem. I decided to take some photos just to document that this was going on. I shared them with my sales rep who agreed with me that this wasn't the rule and wasn't what I was told would be the case when I was first looking at the home. It was also not consistent with the language used in the HOA documents I received prior to purchasing the home. My representative said she agreed with me and would speak to the builder and HOA about it and that clarification would be given in writing. Great, I thought, this will get resolved and I won't have to look at their pails from here on out.
Well, I got the notice the other day and it was essentially the opposite (of what I was told). In essence, the HOA indicated areas outside the home — in plain sight-(was OK for) residents to store their garbage pails on nontrash days. It was essentially an invitation for my entire neighborhood to leave their pails out in plain site 365 days a year. I was and still am shocked!
I have a few questions:
1.) The HOA (made up of people who don't live here) continues to refer to a law stating they cannot force a resident to store trash cans inside their garage or within their covered patio. Is this true? Is there an actual law stating this and, if so, do you know what it is?
2.) There are still no residents on our HOA board because the (development) isn't complete. So, whoever the existing board is decided on this without asking the residents in any fashion. Is this legal?
3.) Considering rodents, insects, coyotes and not to mention the odor when the hot months come, is there any recourse for me to fight this rule of allowing residents to store their trash bins outside in plain view all year long?
4.) The HOA essentially pulled a bait-and-switch on me. I feel duped. And I want to fight this. I'm going to escalate the issue up higher and higher with the builder, but are there any other resources you could suggest to me to fight this?
A: 1.) The short answer is yes, there is an actual law.
Under Nevada Revised Statutes 116.332. (2.) an association may adopt rules in accordance with the procedures set forth in their governing documents that reasonably restrict the manner in which containers for collection are stored on the premises with curbside service during the time the containers are not set within the collection area, including without limitation, rules prescribing the location at which the containers are stored during that time. The rules must comply with applicable codes and regulations and allow the unit owner or a tenant to store the containers outside any building or garage on the premises during the time the containers are not within the collection area.
2. Yes, it is legal.
The governing structure of homeowner associations are similar to that of our county and federal laws, which is that of a republic. Board members decide how to govern and operate the association as described in their governing documents and in NRS 116 laws. The board is not required to ask residents how decisions must or should be made.
3. There are no restrictions that would prevent the association from requiring the residents to have proper containers that close their lids or that containers should be ordorized when needed.
4. Not too many other resources to help you as this is state law. You should check your governing documents and your public offering statements meeting with the developer.
Barbara Holland, CPM is an author, educator, expert witness on real estate issues pertaining to management and brokerage. Questions may be sent to holland744o@gmail.com