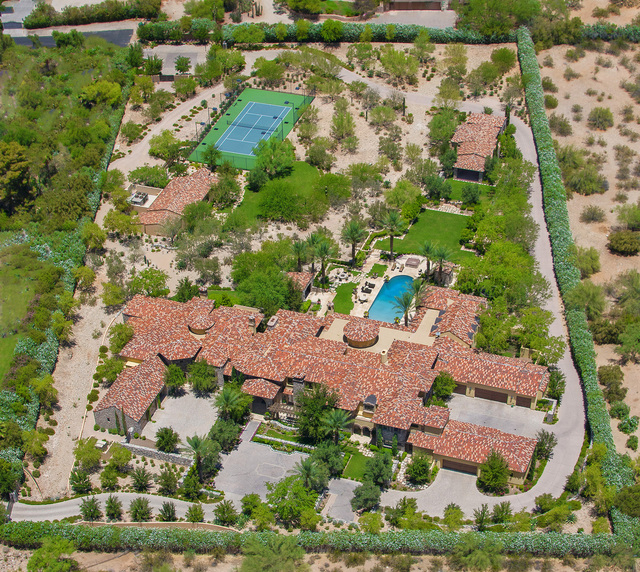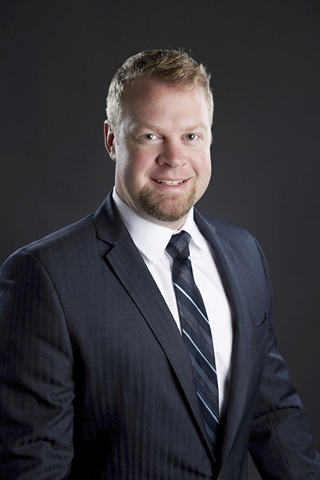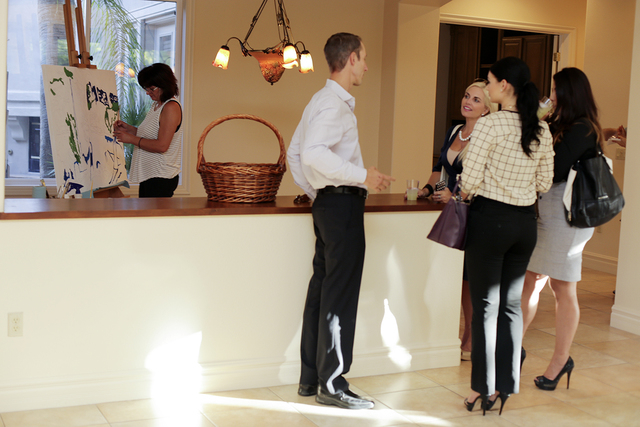 It appears that baseball great Randy Johnson "The Big Unit," is asking a big price — $25 million — for his Arizona estate.
Berkshire Hathaway HomeServices Arizona Properties' Joffe Group announced in a press release last week that it is representing Johnson in the sale of his 5-acre property in Paradise Valley.
The home, which was designed by Eric Peterson of Phoenix Architecture, has seven bedrooms, 12 baths, commercial-grade fitness facility and detached two-bedroom guesthouse.
Johnson, who is five-time Cy Young award winner, even has a pet suite on his spread. In addition, the property has a guesthouse, eight-car garage motor court and a 20-seat private screen room.
Real estate party marketing
Rob Jensen is keeping the Las Vegas party legacy alive. Last week, the luxury Realtor threw a bash at 9416 Tournament Canyon Drive in Canyon Fairways in Summerlin. The home is listed for $1.5 million.
Jensen included an exhibit of two 2015 Mercedes from Fletcher Jones Mercedes at the home.
In addition, artist Aniko Doman provided a "house painting." Guests were invited to add to the group painting.
Chefs prepared food in the kitchen and the center bar in the living room served drinks, while a guitar player strummed along by the fireplace
Jensen said he holds about two of these real estate parties each year and invites his clients, and the neighbors, of course.
It's a good way for his business to build its brand and business relationships, he said. About 90 percent of his business is luxury homes. He specializes in gated communities.
"We are redefining high-end luxury," he said.
Luxury Rentals website
Meanwhile, Shay Hasselmann Luxury Realtor with Keller Williams Realty Las Vegas is building his brand with a new home rental site at www.LasVegasHouseRenters.com. It leads to his website. At the left is Neighborhood Rentals button, which takes you to a drop-down menu of rental homes throughout the valley organized by regions. He has broken out luxury homes in the Summerlin and Henderson area. The homes are listed from $3,000 to more than $15,000 per month.
Hasselmann, who is the team leader of the Shay Hasselmann Group, has four real estate agents, including himself, and an executive administrator. He said he plans on hiring more agents and a marketing executive soon.
Hasselmann said he started the website because that market was not being served. And, although it did not produce a lot of dollars for his business, it was a good way to form business relationships.
"It's a service that does lead to future business," he said. "We enjoy helping people at all levels."
Many celebrities often rent penthouses and luxury homes while visiting or working in the city. Michael Jackson is famously known for renting his Las Vegas home at 2785 S. Monte Cristo in 2008. Hasselmann said some wealthy people will rent luxury condos or homes while they are waiting for their estates to be completed at The Ridges in Summerlin or other parts of the Las Vegas Valley.
The highest-rate rental he has ever arranged for a client he said was $5,000 per month for a luxury home in Seven Hills.
If you have a real estate tip, send information and photos to lcollier@reviewjournal.com.