Energy-efficient home in Las Vegas' The Ridges lists for $12M
April 26, 2017 - 11:36 pm
Updated May 3, 2017 - 5:00 pm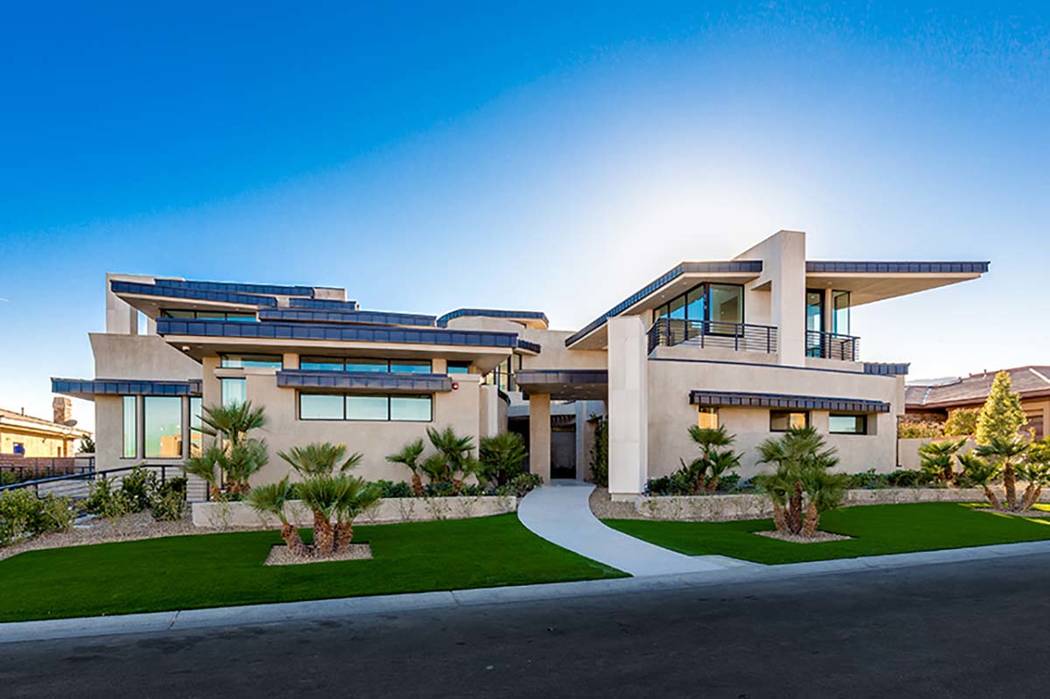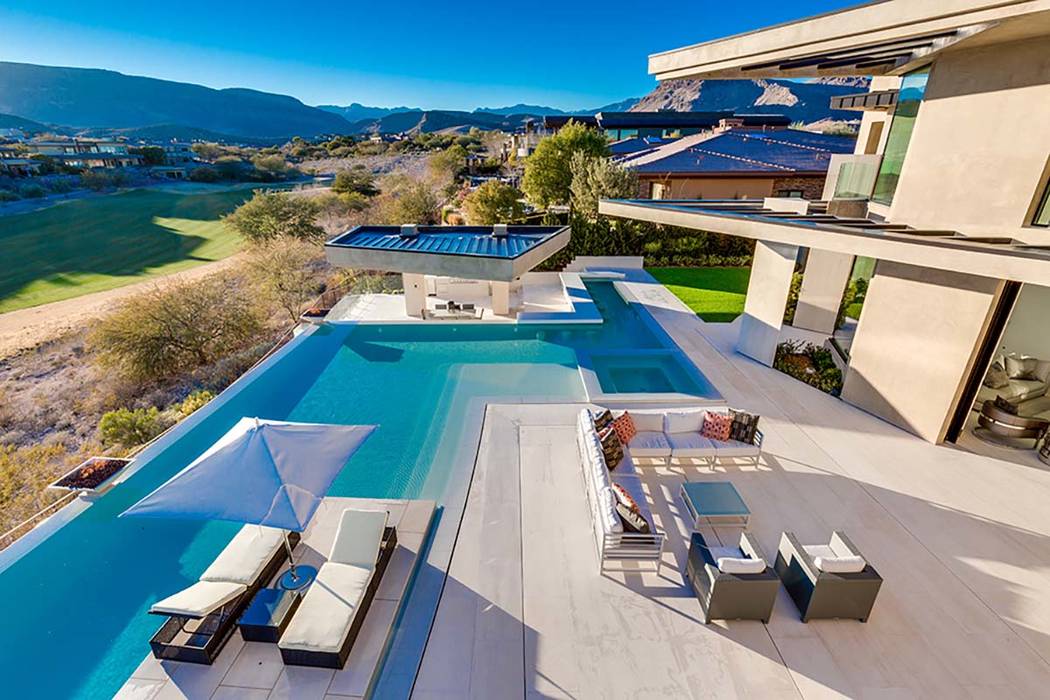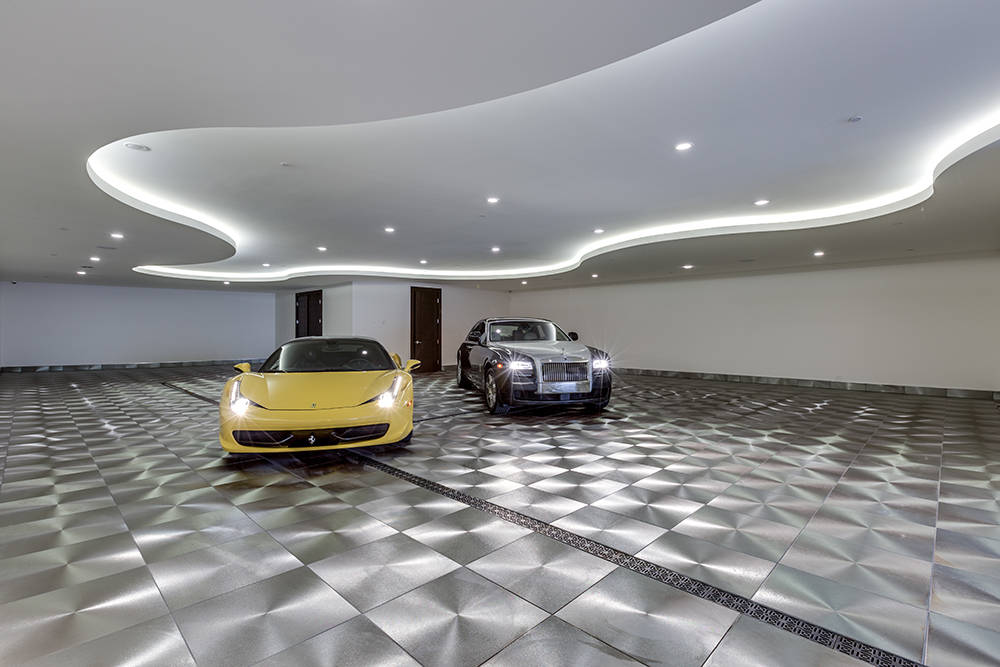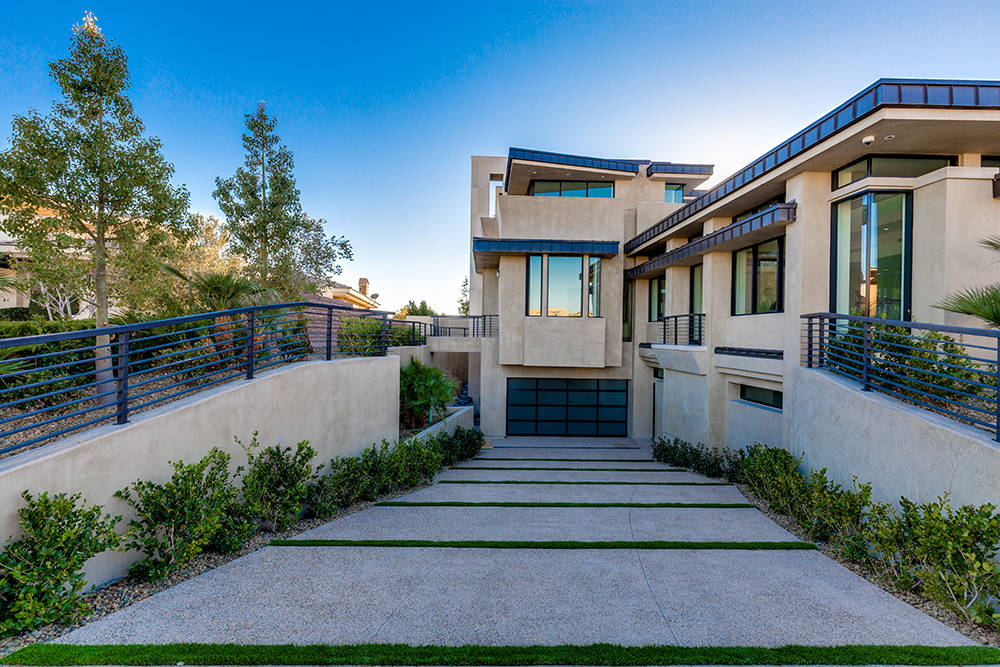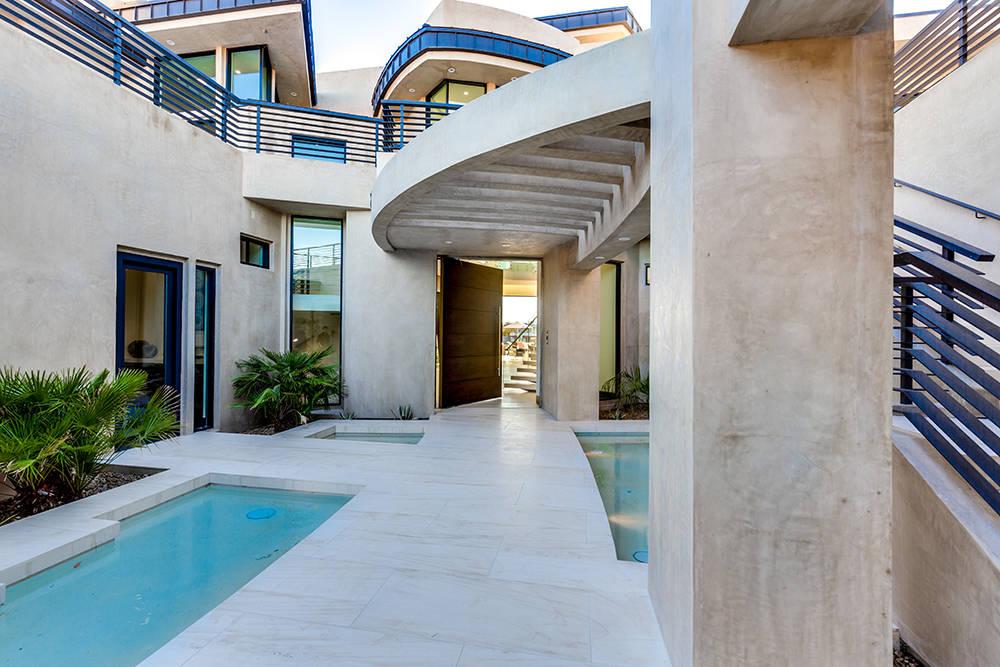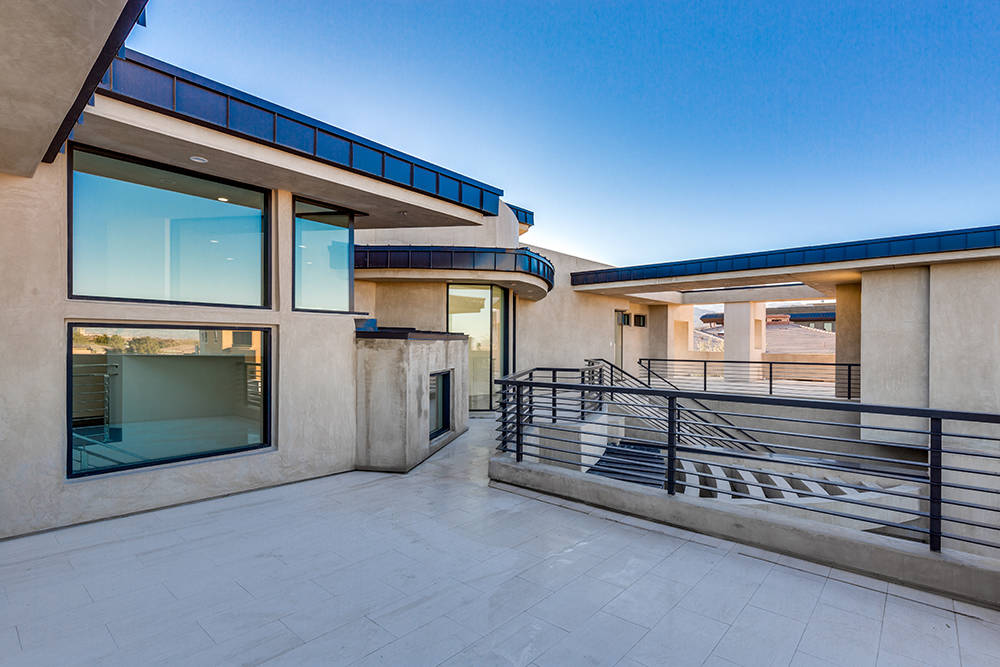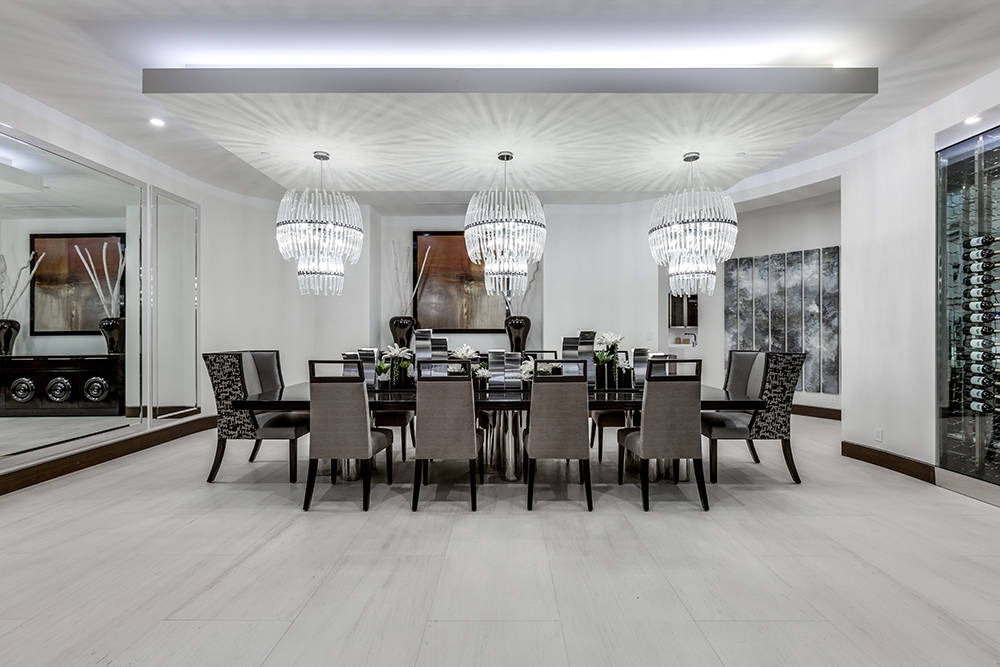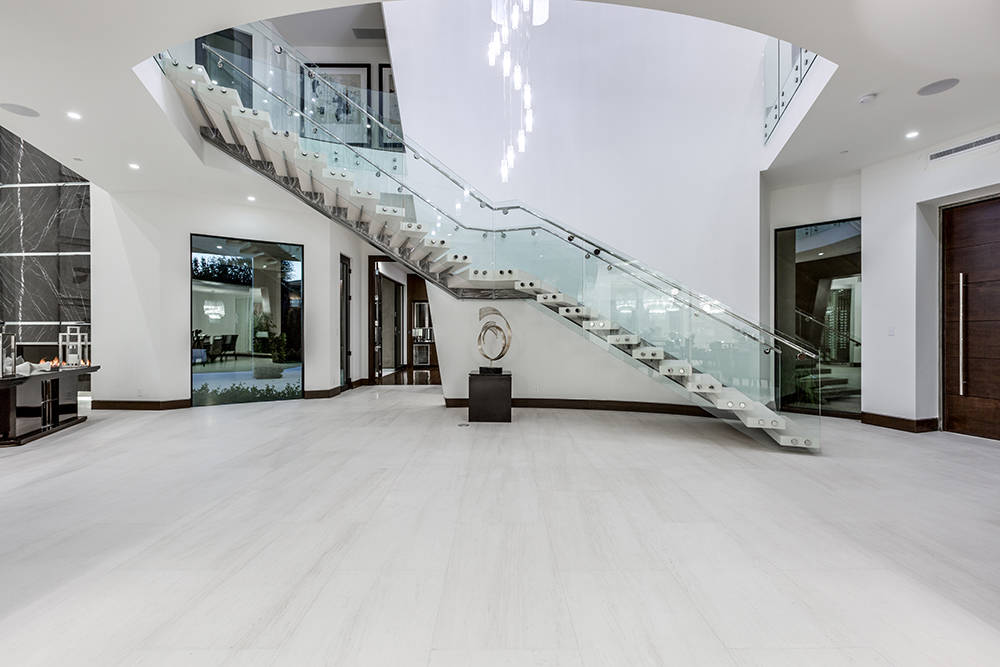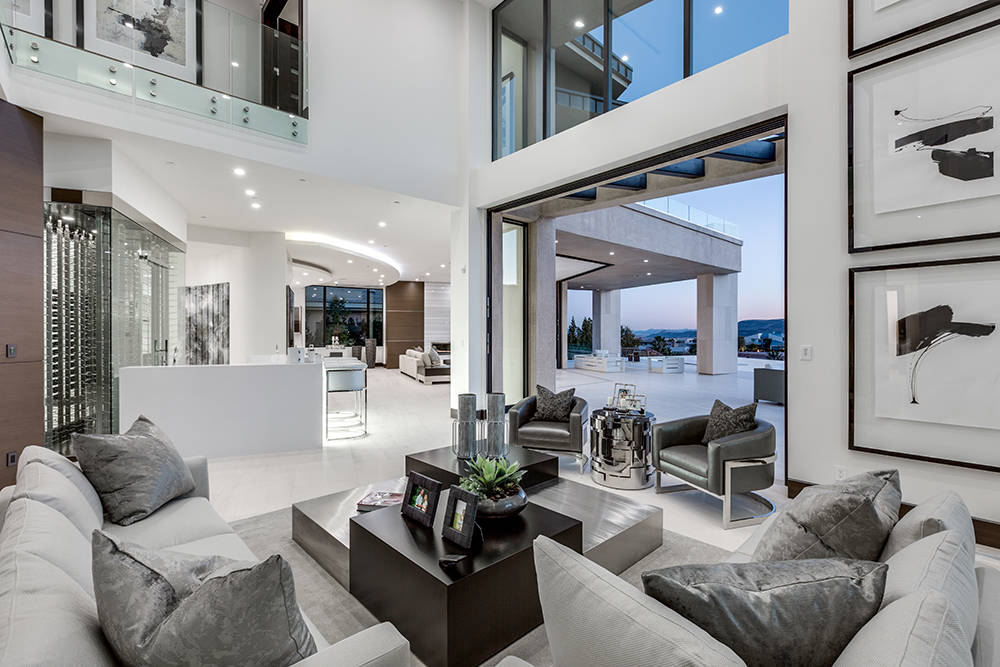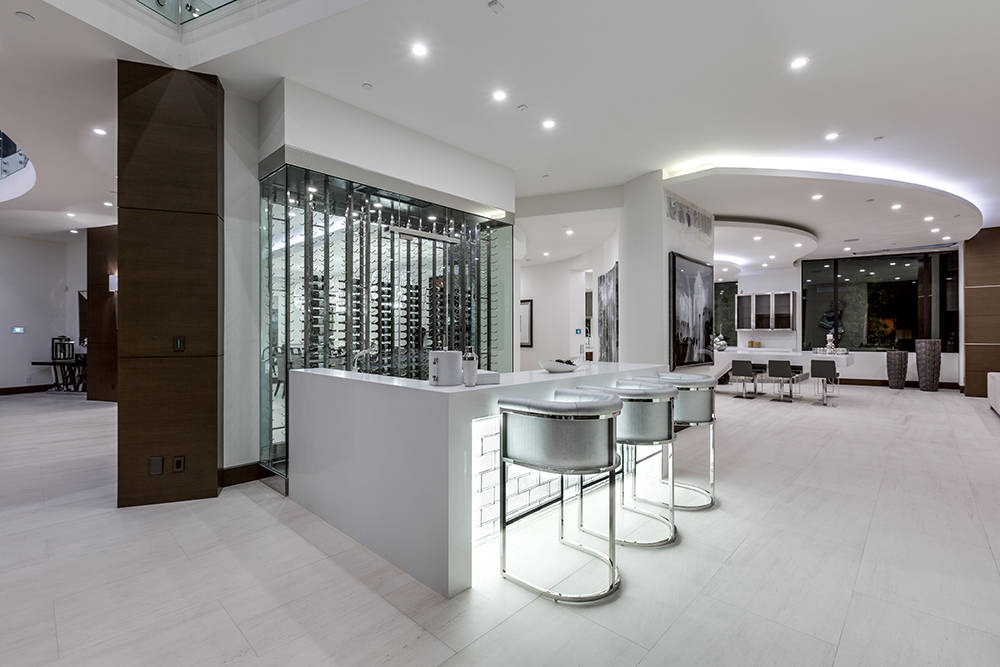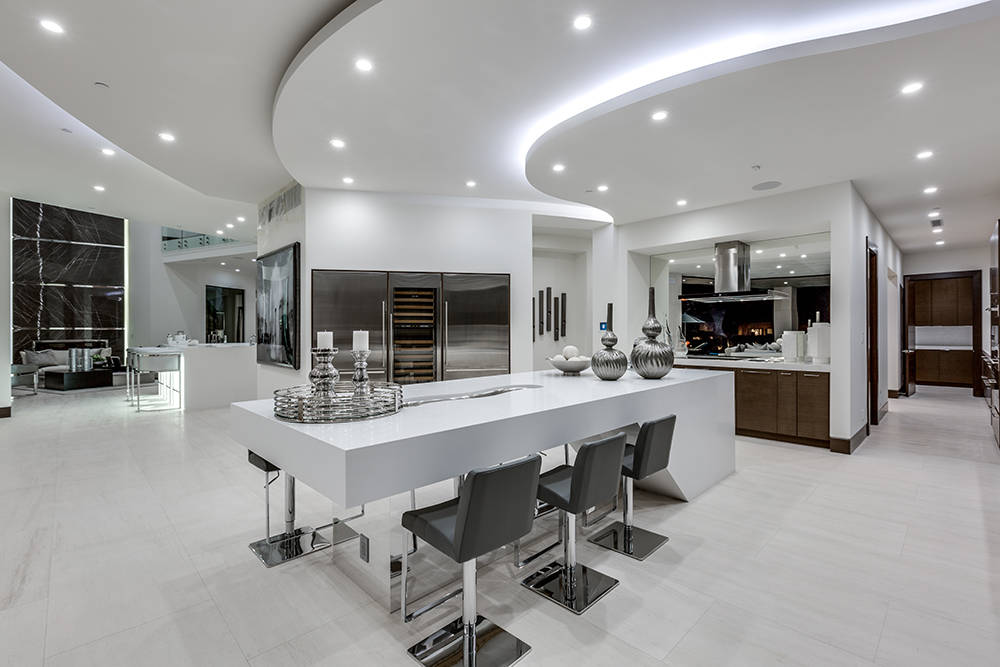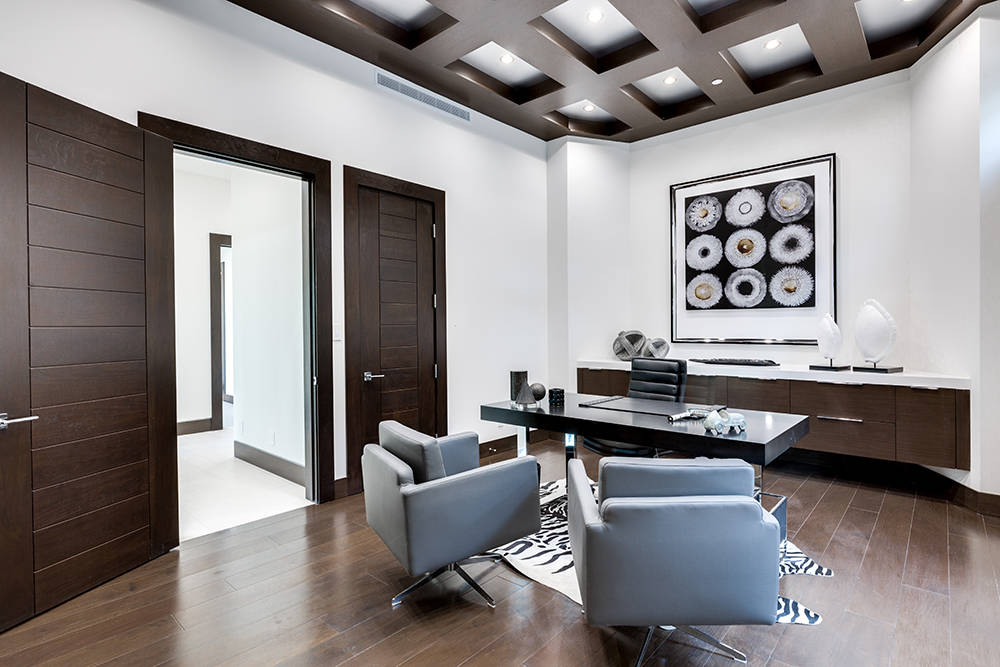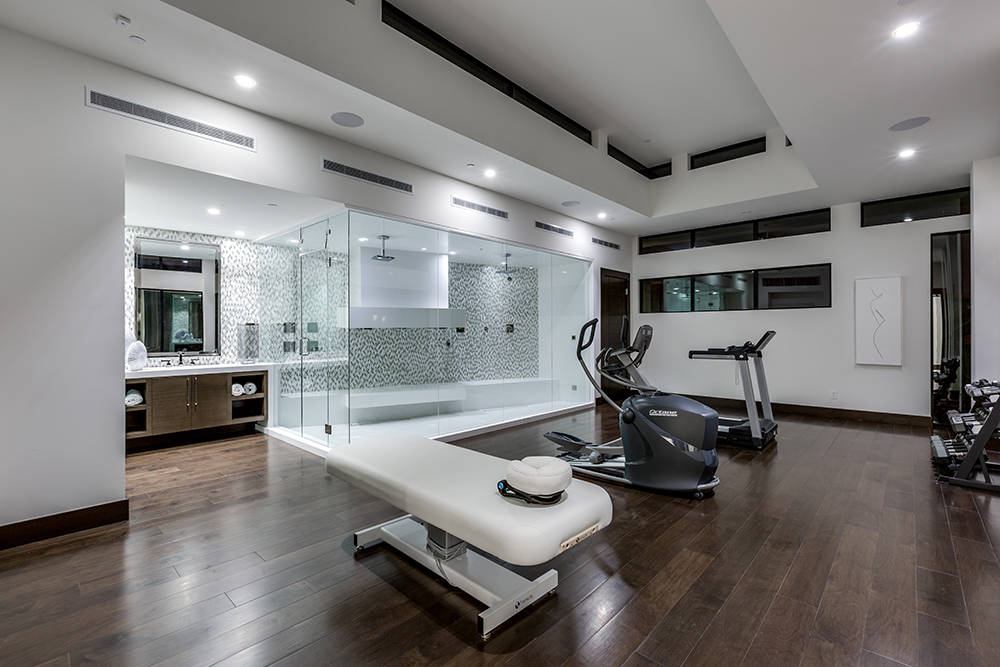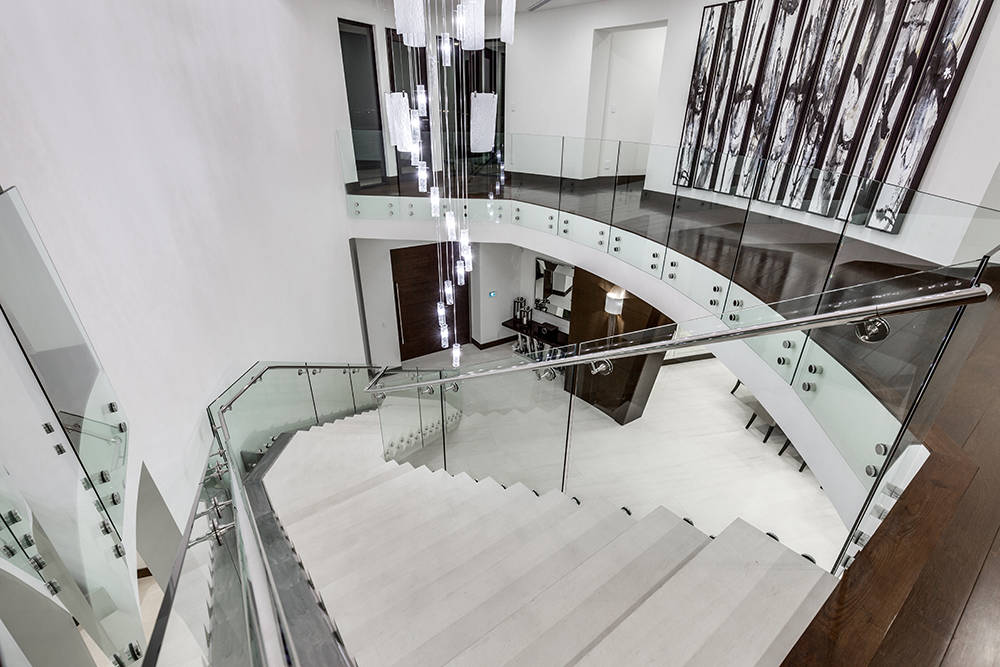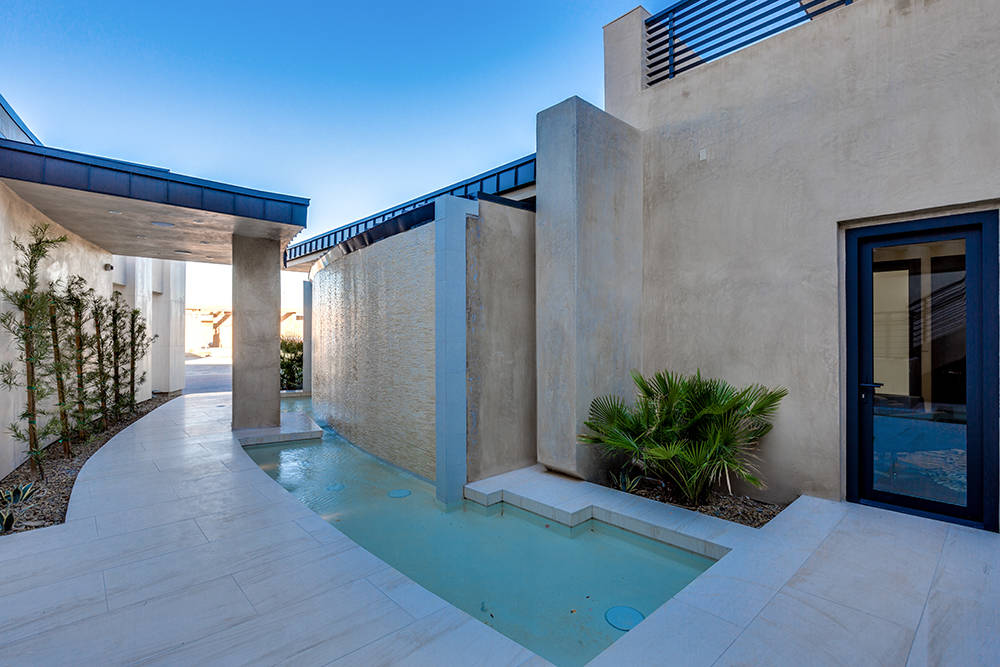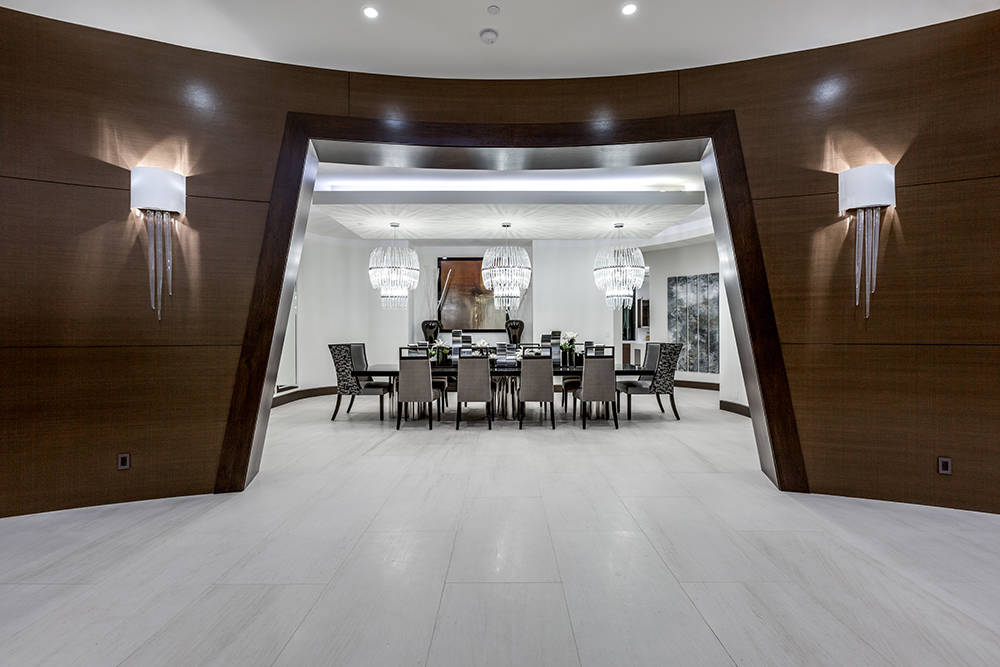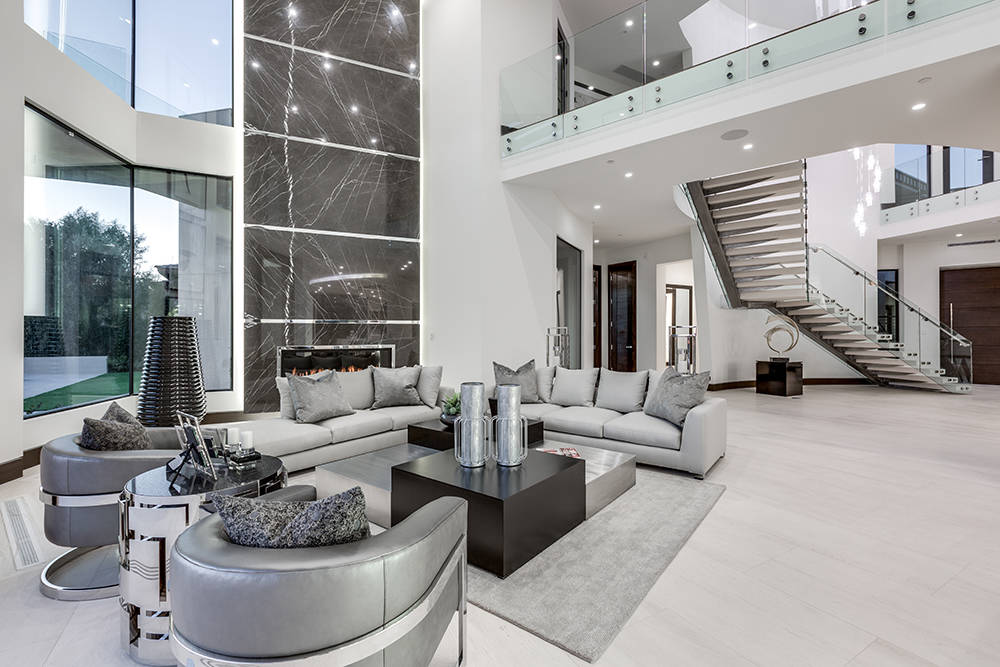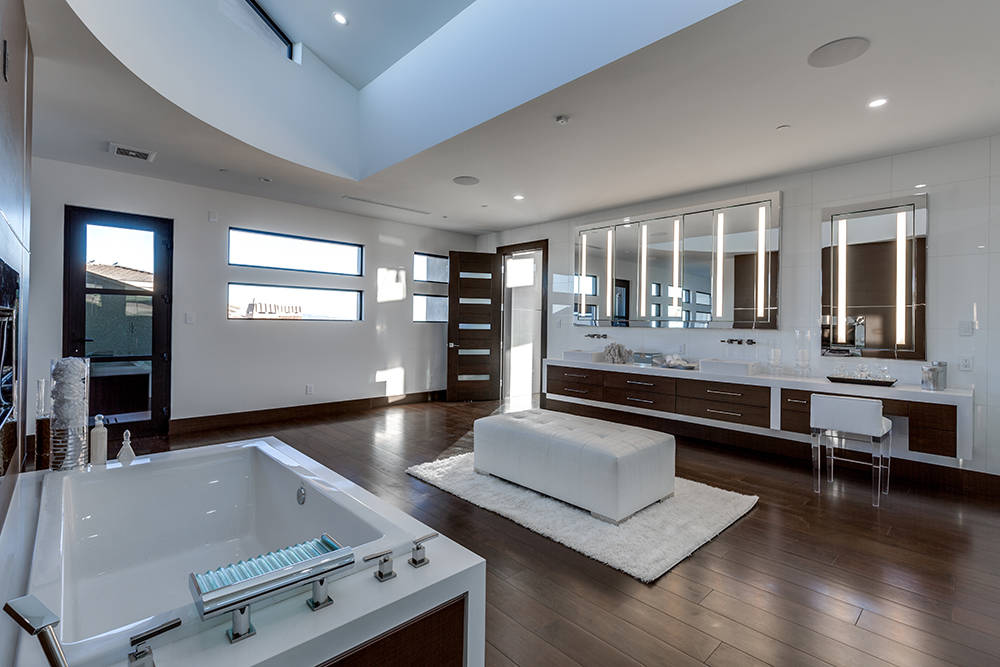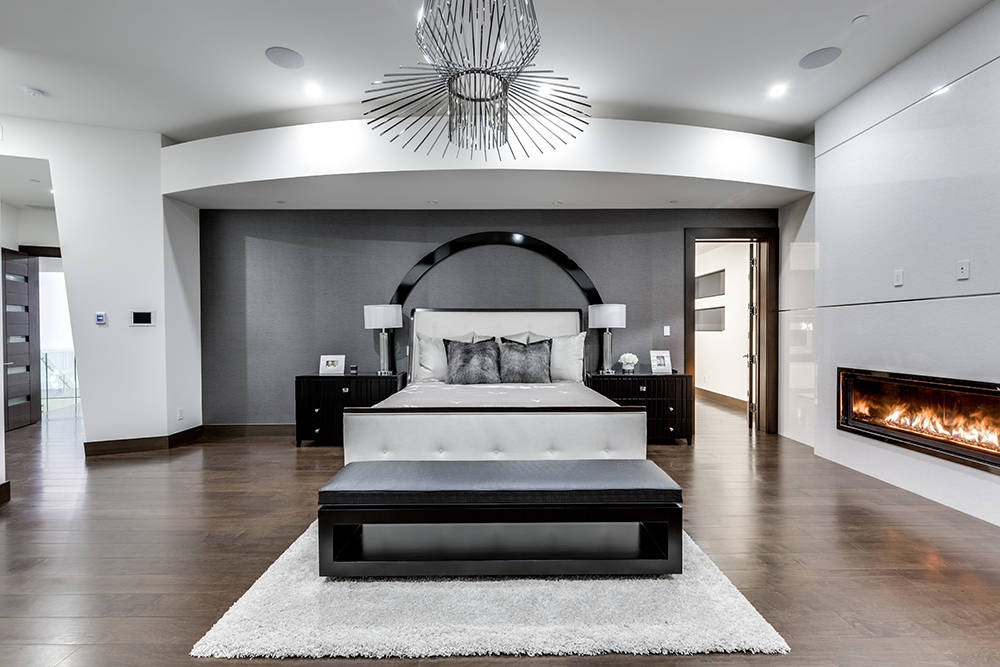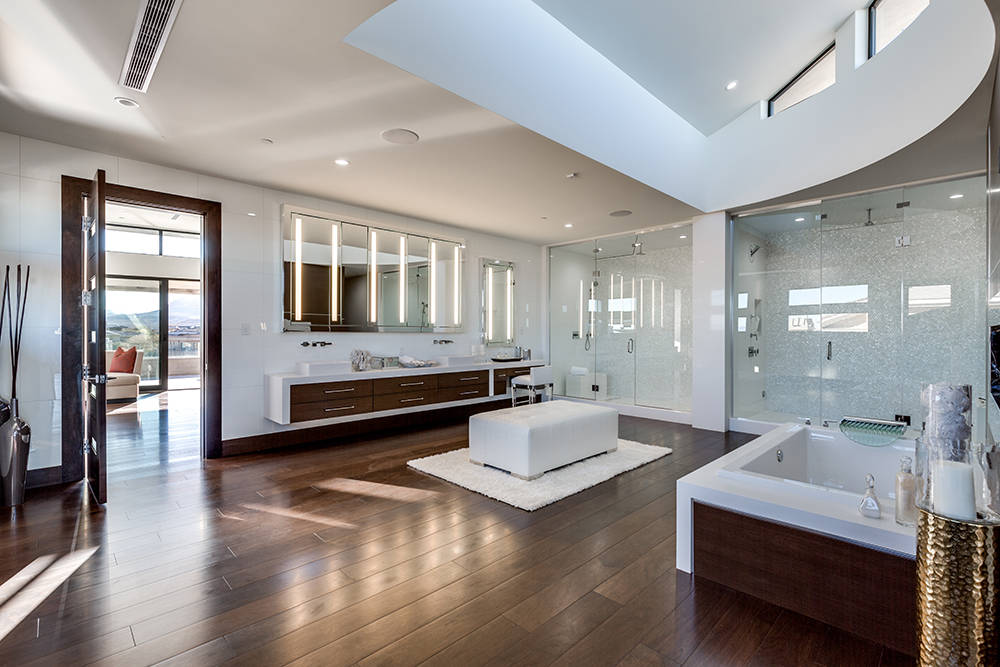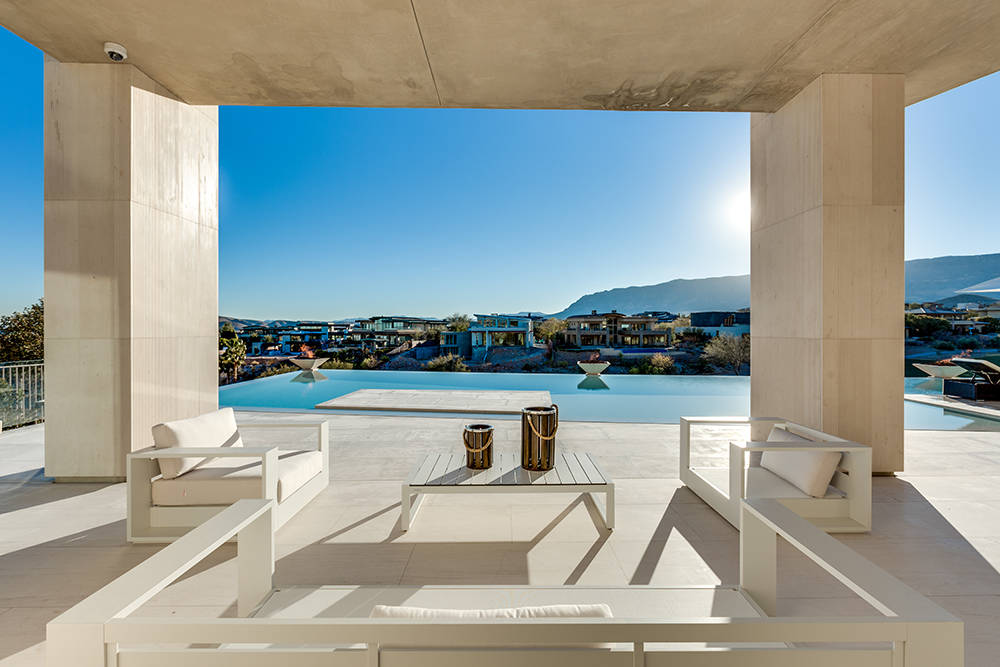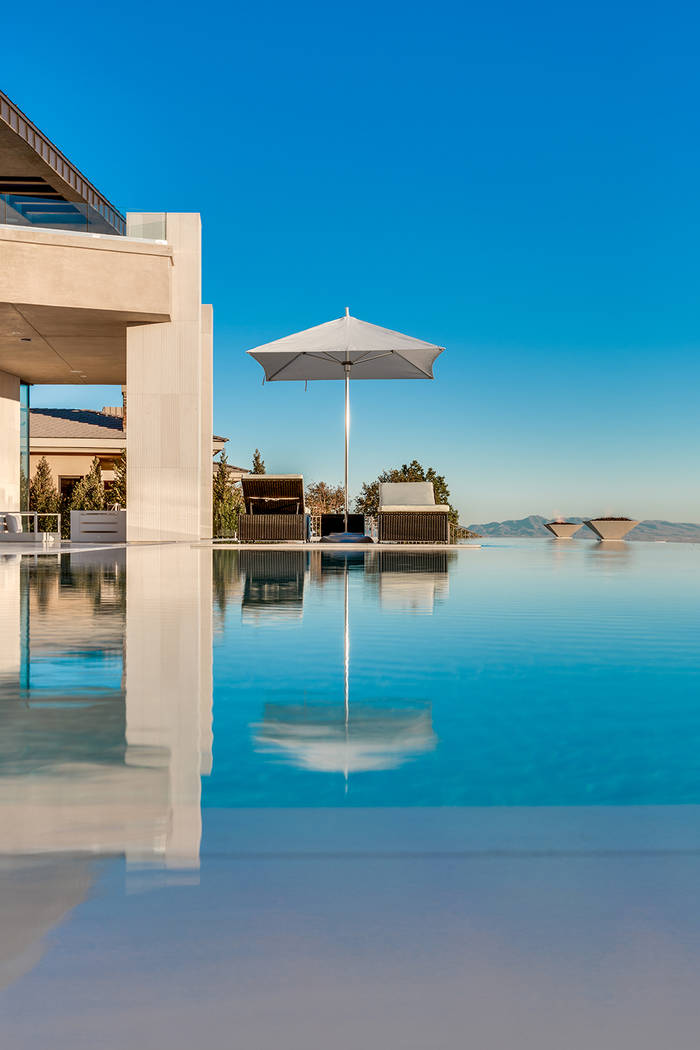 Nestled in the exclusive Summerlin The Ridges neighborhood, 45 Painted Feather Way is breaking national energy-efficiency records.
Growth Luxury Homes owner Philippe Ziade said the home is a net-zero residence, meaning it produces as much energy as it consumes.
The house is one of several spec homes designed and custom built by GLH in the Las Vegas area. It is listed for $12 million by Las Vegas-based Growth Luxury Homes.
"We're excited to partner with a company like Growth," said Luxury Estates International owner/broker Kamran Zand. "They're developing innovative ways to build properties."
According to the U.S. Department of Energy's website, energy.gov, a Zero Energy Ready Home is a "high-performance home that is energy-efficient." The renewable energy system in the home can offset all or most of its annual energy consumption.
Partnering with the DOE, GLH decided to build exclusively Zero Energy Ready homes, formerly known as Challenge homes, in the Las Vegas area.
Ziade said the home on 45 Painted Feather Way, along with other GLH spec homes, are technologically years ahead of conventionally constructed homes and exceed ratings for Energy Star and LEED, Leadership in Energy and Environmental Design.
"These houses have been built the same way for the last 50 years, and we want to push the envelope," said Ziade, who wants every project to be done within budget and completed under a year. "Our mission is to change the industry and change how things are being done.
"I wanted to bring a commercial approach to high-end luxury," Ziade added. "When I say commercial, I'm talking about the ultra-luxury casinos, like the Wynn or Encore."
GLH's new homes integrate the latest smart home technology through state-of-the-art design and construction methods. Using the DOE's specifications and requirements, GLH assembles an in-house team of experts to transform each project into Ziade's vision of an "ultra-luxury, high-efficiency masterpiece."
"Our team is always looking for new technology and ways to build the highest level of quality for our consumers while being environmentally conscious," GLH Director of Business Development Steve Escalante said, recounting how the firm got involved with the DOE in 2014.
"We were introduced to the program through our research. The DOE was excited and enthusiastic with our vision and initiative as a brand for our type of product we are looking to provide in the marketplace."
The result is 45 Painted Feather Way, a sophisticated 14,303-square-foot modern contemporary home featuring three levels of living. Its design combines a passion for energy efficiency with exclusive luxurious amenities such as its Savant smart home automation system, seven en-suite bedrooms, nine baths, private 15-seat movie theater, game room, fitness center, elevator and resort pool with infinity edge and swim-up bar.
"My favorite amenity that this home has over many others is the subterranean garage," Zand said. "The garage has no columns, which is rare. The slope is gradual enough to allow for luxury sports cars to make it down without any scraping."
The 10-car subterranean garage features a porcelain floor that has the appearance of polished steel.
"The idea of the floor is to have it visually resemble a modern car showroom," Escalante said. "It's clean, sleek and will accent well with a collector's classic or exotic automobile collection."
The home sits on a 26,572-square-foot lot that overlooks The Ridges' Bears Best Golf Course. Its views of the Strip and Red Rock Canyon add to the home's unique offerings.
As you walk up the main entrance, a 400-square-foot long cascading waterfall feature provides a sense of tranquility.
"Your guests coming in are feeling that," Steve said about the tranquil feeling. "These are simple details, but they make a statement."
The colossal 7-foot by 10-foot pivot door welcomes a grand foyer and stunning glass staircase. Off the foyer, a luxurious dining room is highlighted by three custom-designed crystal chandeliers. All the ornate lighting was designed by the GLH's in-house design team using materials of stainless steel, crystal and Murano glass.
A glass-enclosed wine cooler creates a focal point at one end of the room showcasing all 540 bottles.
"It is temperature-controlled," Escalante said. "And a great conversation piece while you are entertaining."
The other side of the wine cellar is a full bar that opens to an expansive open floor plan flowing between two striking formal living rooms. Limestone floors imported from Portugal line the main level living space and stairwell. Walnut flooring accents the game room off the main living area.
Adjacent to the formal living room is a stunning kitchen featuring high-end Sub Zero and Wolff stainless-steel appliances. The contemporary kitchen offers functionality, as well as a sleek, livable feel with Pentax white quartz countertops and walnut cabinetry. Its large island provides an artistic flare with a carved-out decorative sink in the middle. Tucked behind the main kitchen lies a gourmet kitchen, where all the prep work can be done out of sight.
Large glass pocket doors are the gateway to sprawling outdoor entertaining spaces complete with a resort pool with infinity edge, spa, swim-up bar and outdoor kitchen. Bowls of fire along the outer edge of the pool create a striking feature at night.
"This house and its amenities are designed for entertaining," Escalante said. "It's also set up for the way you live. It's very functional and feels very homey."
An approximately 1,913-square-foot master retreat features double walk-in closets with custom built-ins, along with views of the Strip, golf course and mountains.
"The first thing you're going to see when you wake up is the (Spring) Mountains (in Red Rock Canyon)," Escalante said. "The purples and reds. I think it's this kind of detail that's important in designing a home. These are the spaces you're spending your time; you want to be inspired."
The master bath is a retreat all its own with his-and-her steam showers and soaking tub. All the remaining guest bedrooms are considered mini-suites, complete with a wet bar, walk-in closets and private spa-like baths.
The modern contemporary design is accentuated with striking white walls set against deep brown accents and molding. The custom detailed design includes 12-foot ceilings on the main level, Lutron lighting, a fully integrated sound system and seven gas fireplaces throughout the home.
Further branded as "organic building," the home features an exclusive air-filtration system that provides cleaner air inside the home than exists outside. According to Ziade, the air in traditionally constructed homes is three to four times more polluted than outside air, due to building materials and bacteria in the ducting system.
"That is why we call them organic," Ziade said. "The air inside these houses are three to four times cleaner. These houses are actually good for you. If you're eating organic, then you might as well live in an organic house."
Air quality sensors monitor the air in the home and can be accessed through a smartphone or device.
"As more people become conscious of their health and the environment, I see organic homes becoming popular and a priority for those who can afford to build or buy one," Zand said. "In addition to the money they will save by conserving energy, potential buyers will be attracted to the health and environmental benefits of owning an organic home."
The home also features a temperature sensor which controls and maintains the temperature inside individual rooms regulated by the number of occupants.
"This house will know how many people are in the home," Ziade said about how the sensors regulate and maintain the temperature in each individual room. "And where they are in the house."
A hot water sensor also tracks where people are in the home and creates an energy-efficient way to heat water only when it's needed.
The Ridges home is the sixth spec home GLH has completed and put on the market to sell. Two of the six homes have sold: A 6,782-square-foot home in the MacDonald Highlands in 2015 and a 6,780-square-foot in Southern Highlands in 2016. GLH plans to design and construct several more spec homes in the $4 million to $8 million price point.
"Currently we have approximately 90-plus projects underway," Escalante said. "We want to give homebuyers an alternative and provide a product to the client that is aligned with what is important to us — something that represents sustainability, energy-efficiency and beauty."
A guard-gated secure community, The Ridges offers access to the Bears Best Golf Course. Other amenities include access to Club Ridges, a 9,000-square-foot fitness facility, along with several parks and walking trails.
About the Mansion
Price: $12 million
Location: The Ridges, 45 Painted Feather Way, Summerlin
Size: 26,572-square-foot lot, 14,303 square feet, seven en-suite bedrooms and nine baths
Features: Zero Energy Ready Home, organic construction with special filtration system, three levels of living with an elevator and views of Spring Mountains and the Strip, glass stairway, custom cabinetry, wood and imported limestone flooring, Savant smart home automation system, private 15-seat movie theater, game room, fitness center, seven gas fireplaces, Lutron lighting, temperature-controlled wine cellar, sound system with 58 architectural in-ceiling speakers, 10-car subterranean garage with porcelain floor, resort pool with infinity edge and swim-up bar.
History: Growth Luxury Homes built the home as a spec home in 2017.
Listing: Growth Luxury Homes