Historic Las Vegas horse properties on market — PHOTOS
Updated February 5, 2018 - 11:01 am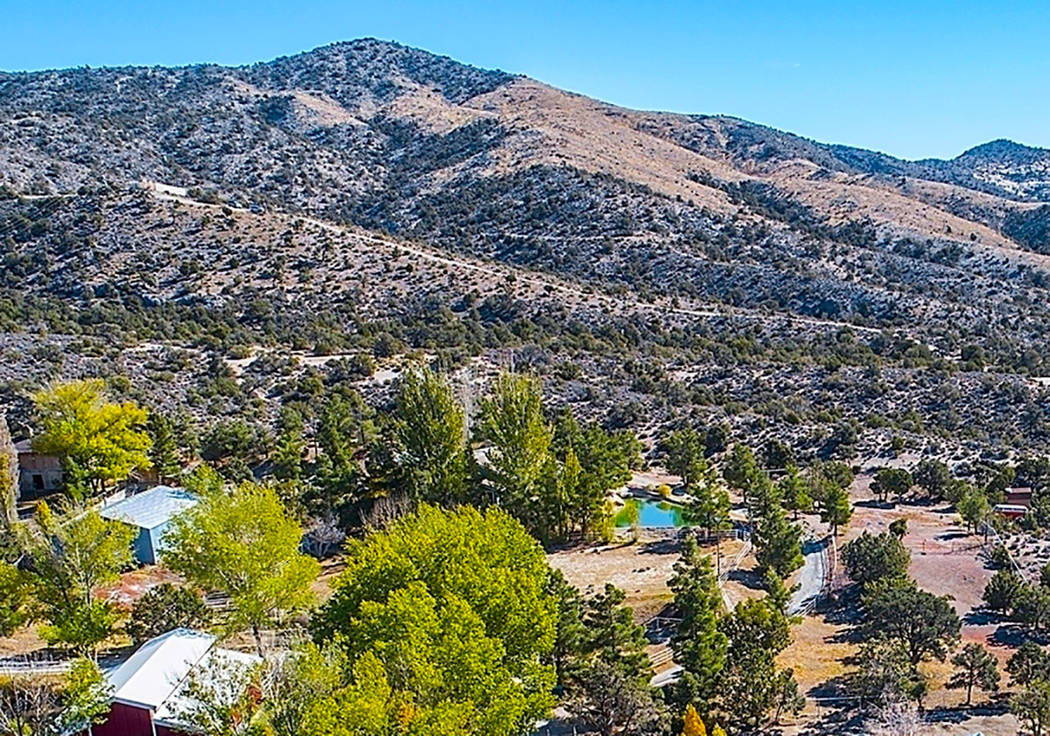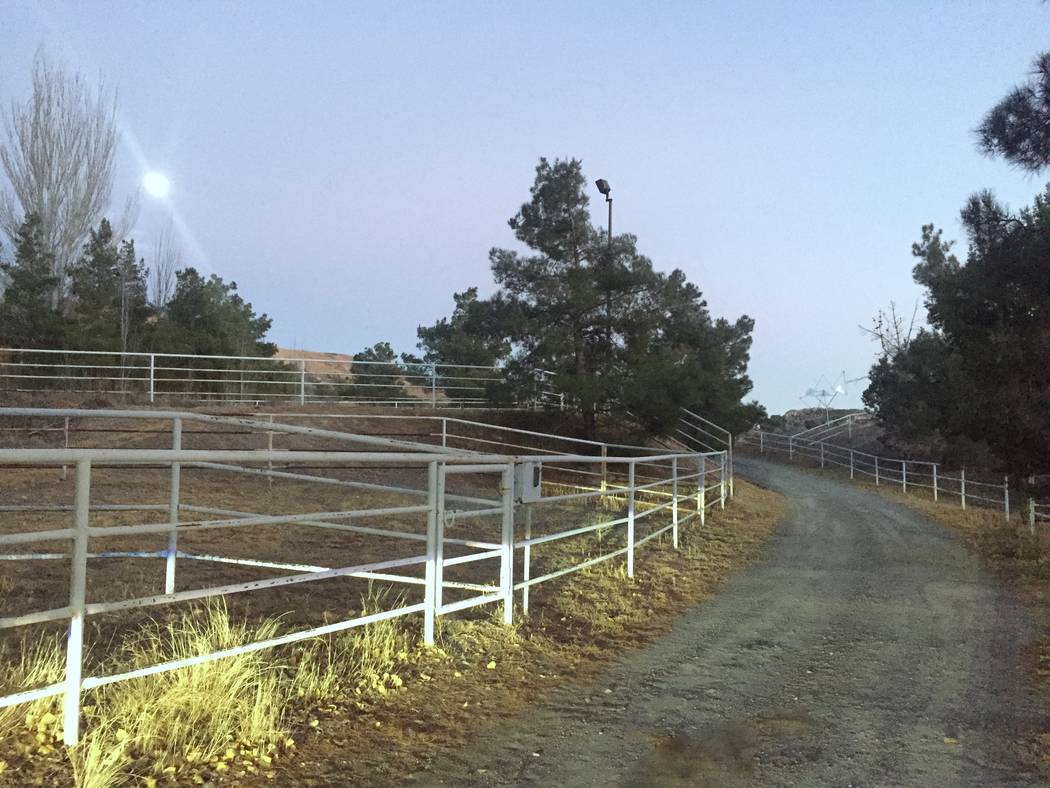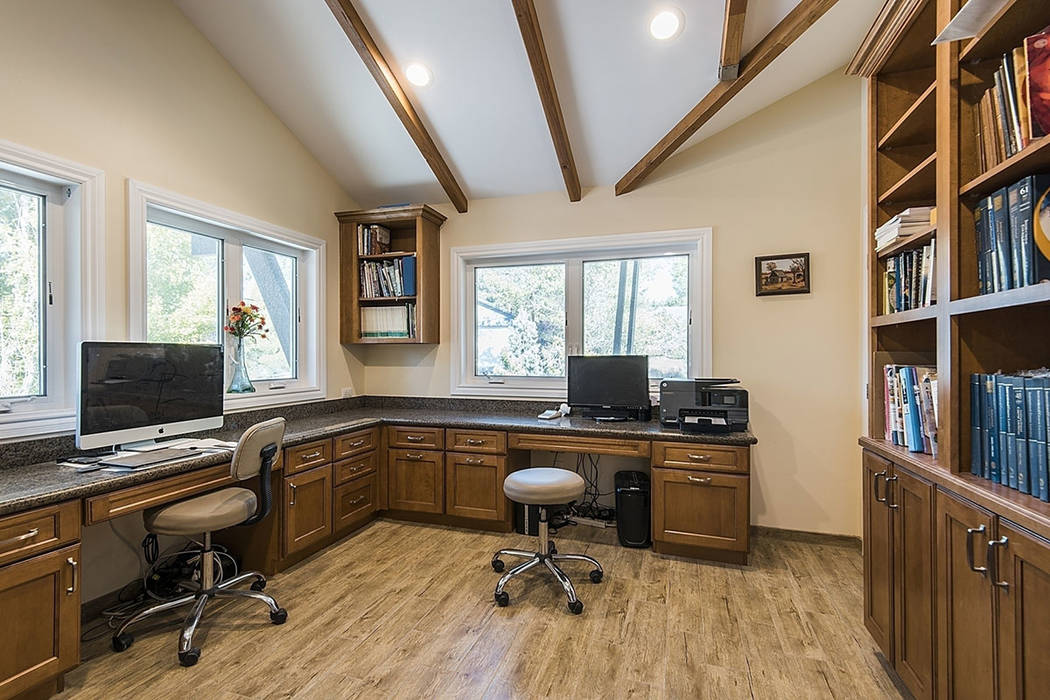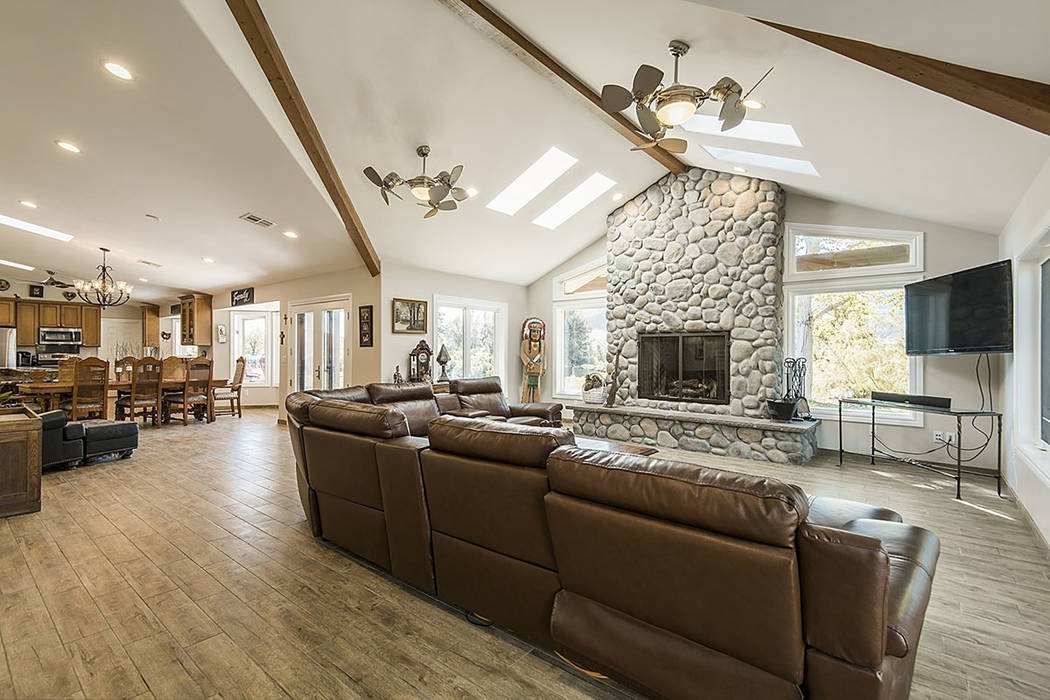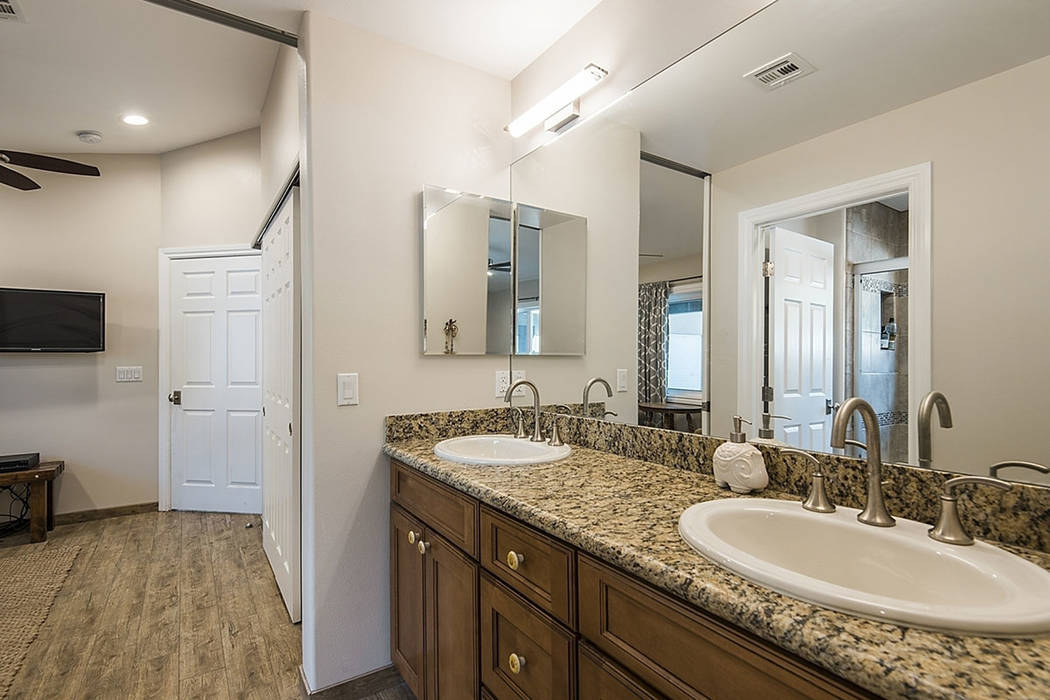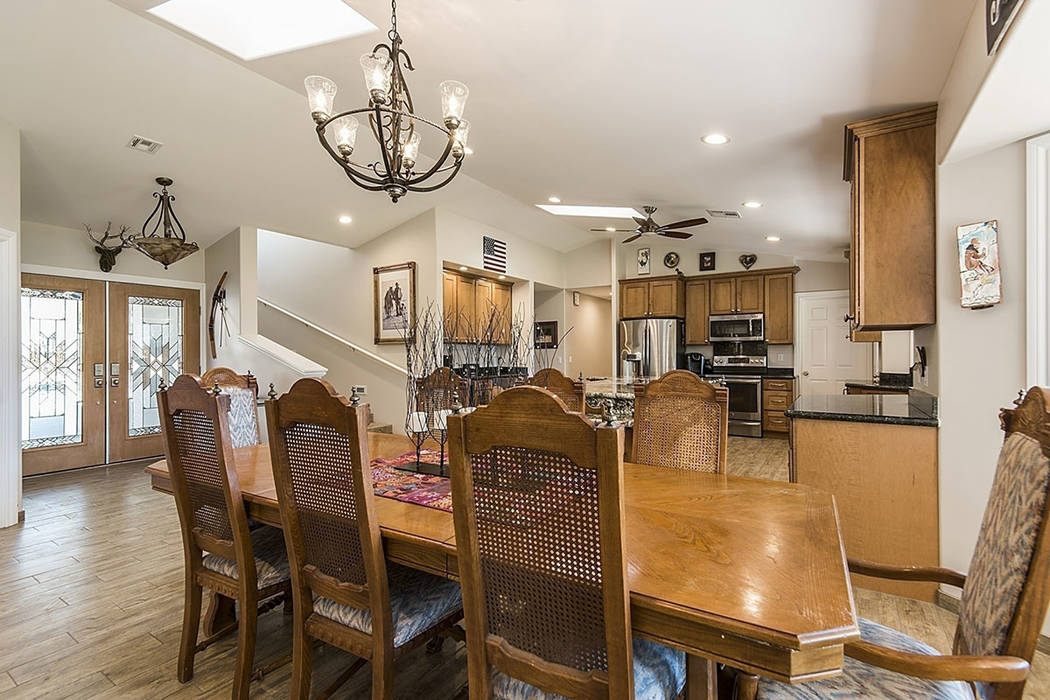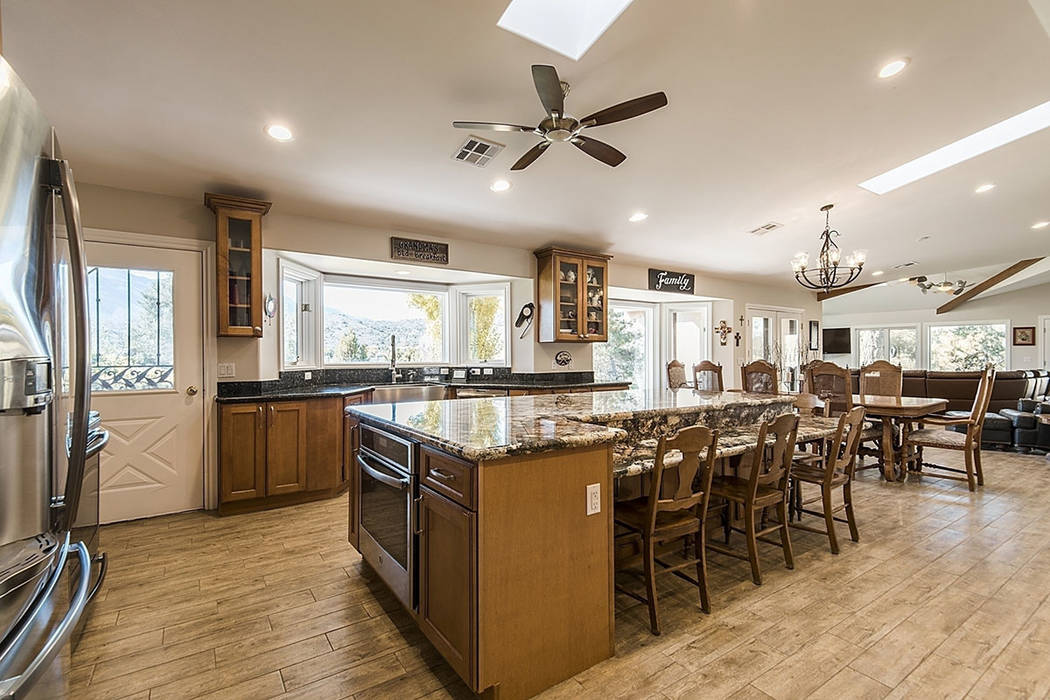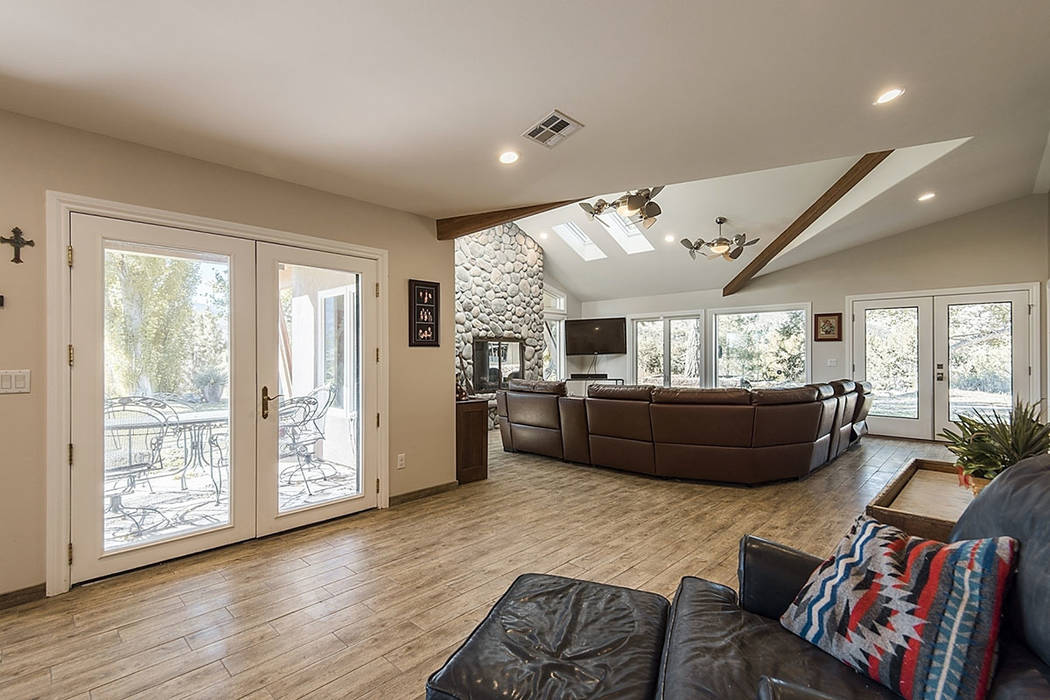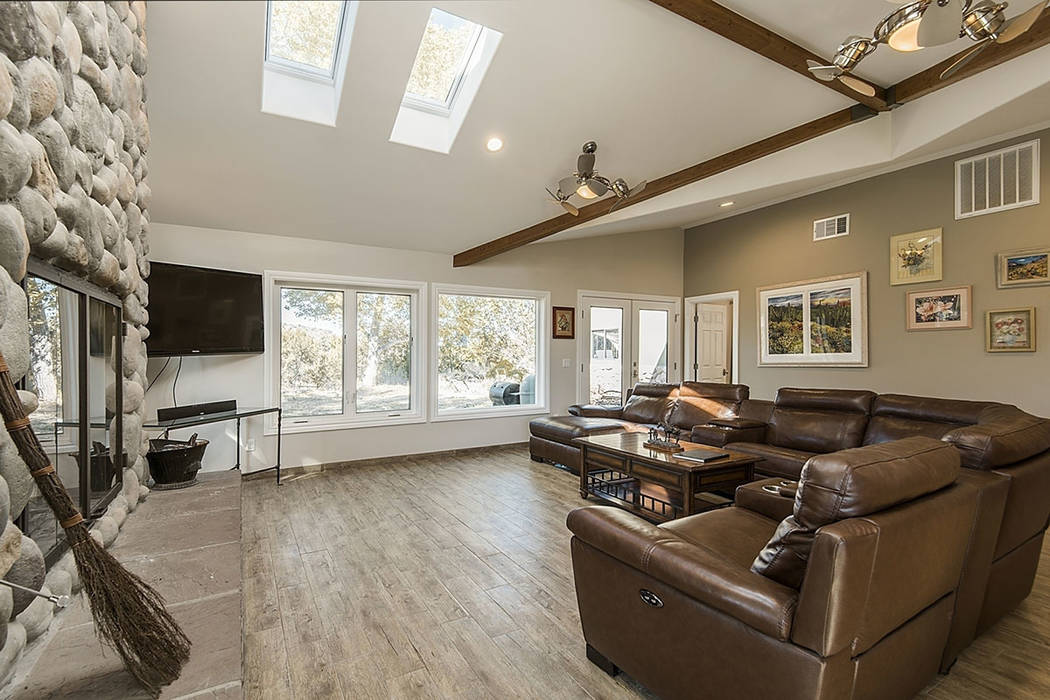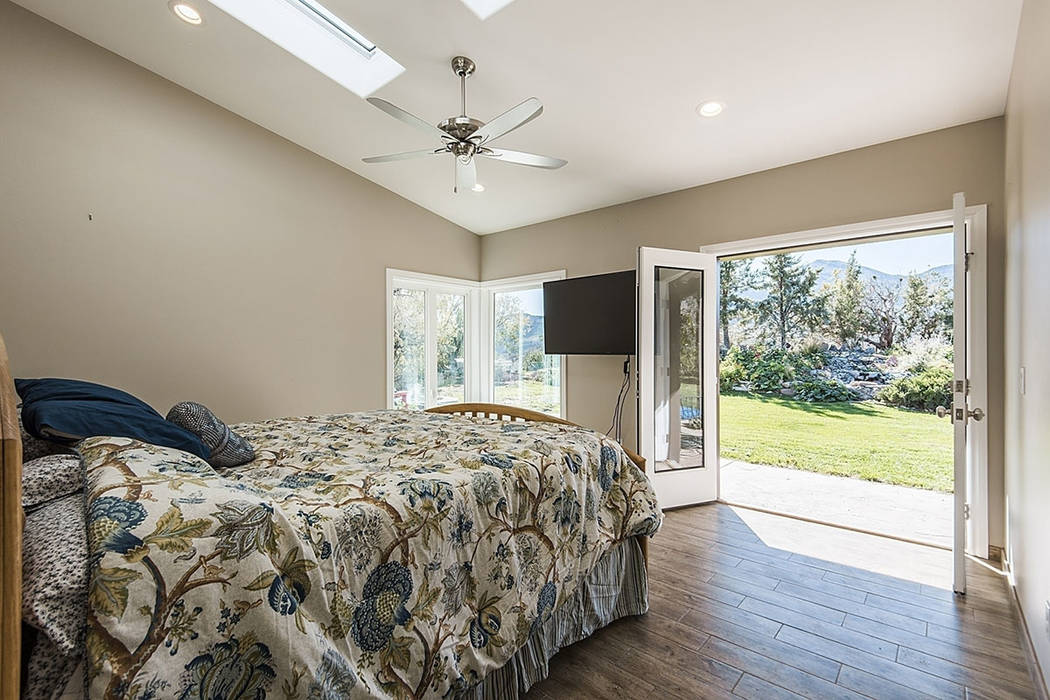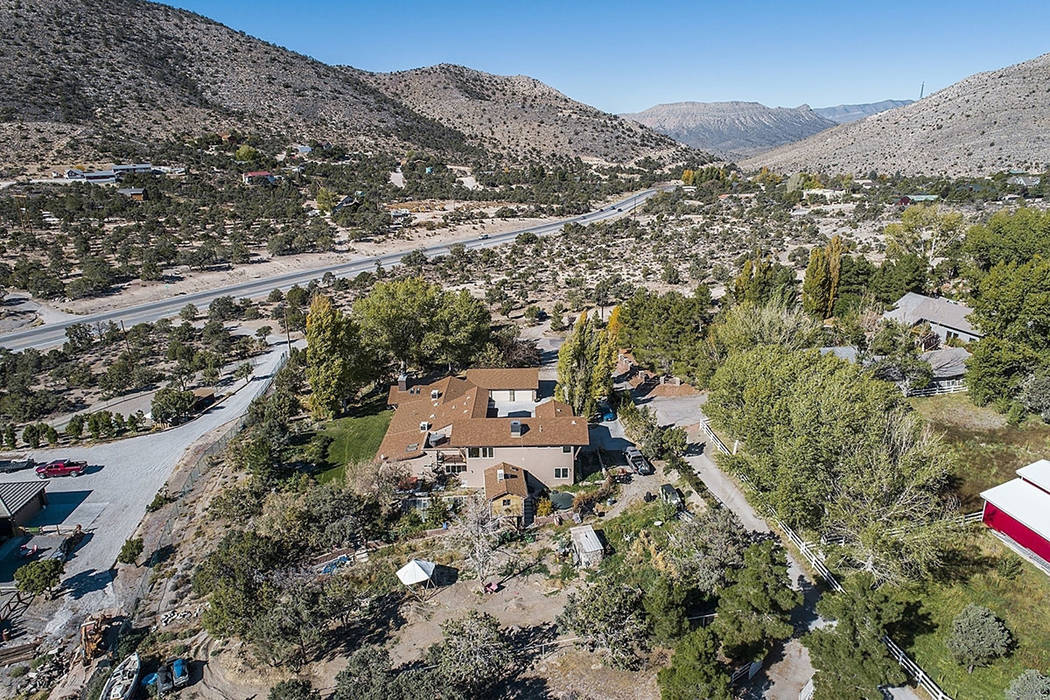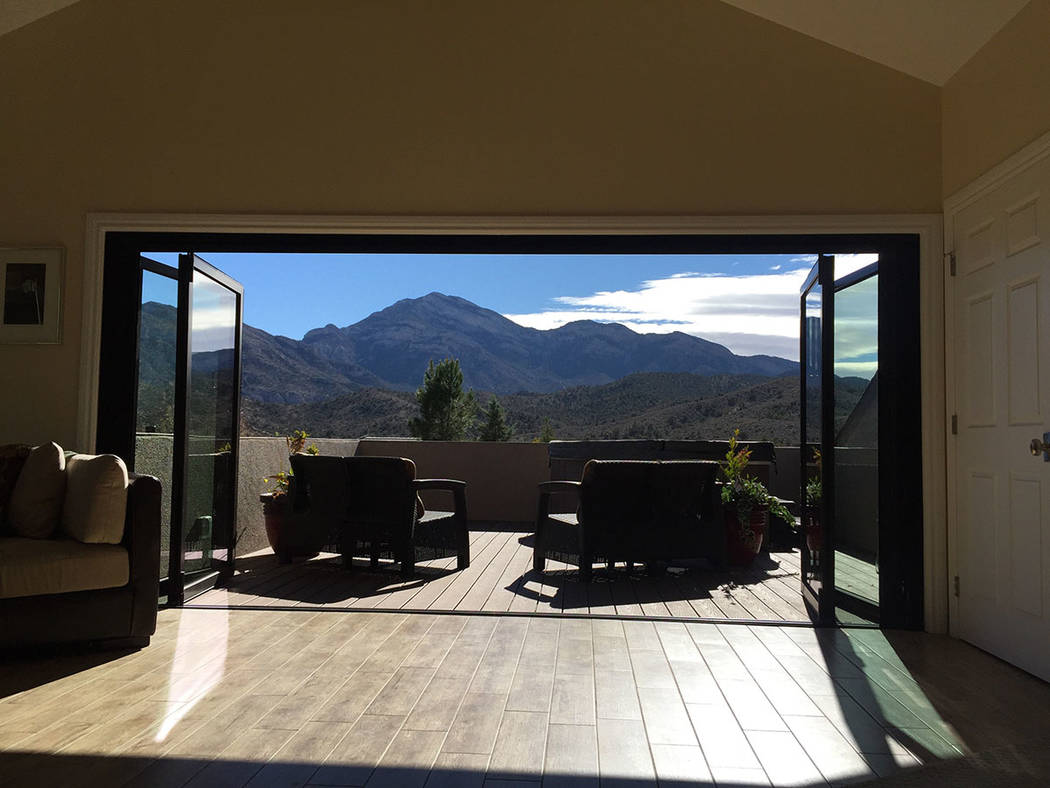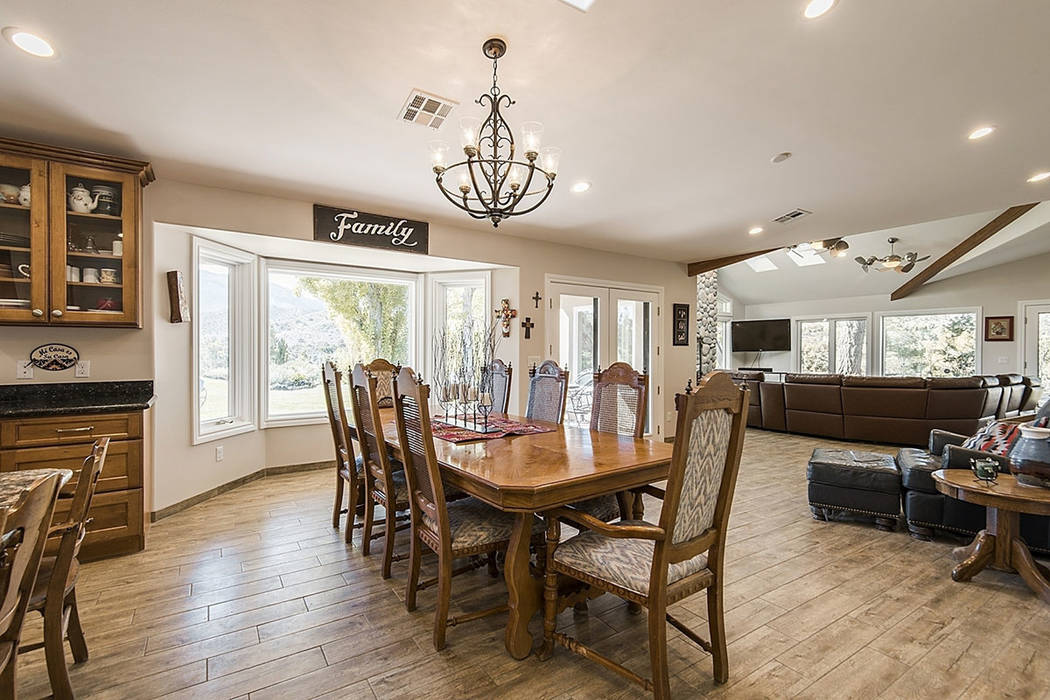 The chance to own a 2-acre horse property at a 5,490-foot elevation, 25 minutes from McCarran Airport, doesn't come along very often in Mountain Springs, a historic community with less than 70 privately owned parcels. Its location, about 18 miles from Spring Mountain Ranch State Park, is inside the Spring Mountain National Recreation Area, part of the Toiyabe National Forest.
It's been three years since a property was put up for sale there, according to Realtor Pauline van Betten, who has the only three listings for Mountain Springs, all of which has rural zoning, or one house per 2 acres. Two of the listings have houses on them, and the third is a vacant parcel of more than 20 acres.
The Mountain Springs summit was a stopping point for travelers going from Los Angeles to Salt Lake City, hauling supplies or moving cattle on what was called the Old Spanish Trail or the Old Mormon Trail, van Betten said. "There's a ton of water there, but the wells are very shallow. That area was used as grazing for Spring Mountain Ranch when it was privately owned by Vera Krupp and others. Their cattle people would take the cattle up to some really old houses near the bar where the ranch hands used to stay when they were in Mountain Springs," she said.
Mt. Potosi, where the Boy Scouts operate a summer camp, is just south of the town.
Today, the tiny community's sole public business, the Mountain Springs Saloon, attracts visitors from all over the world, according to its reviews on Tripadvisor.com. Travelers on State Road 160 can't miss its monument sign proclaiming the site of the "World Famous Mountain Springs Saloon." Those who slow down and pull into the lot will see a marker noting the location of the Old Spanish Trail, as well as some of the original homes erected before the zoning went into effect.
Former state legislator, (1944-1952) Paul Warner, who owned the bar and the land around it, was trying to get a road put in, van Betten said. "I actually saw the original parcel maps, and they drew like a little shape around a tree, then went down to the county and filed it. The story is that he had to have a certain number of parcels before they'd put in a road, so he divided up his land and gave away enough parcels."
The Nevada Department of Transportation has completed the first phase of widening Route 160, expanding it from two to four lanes, last May. Phase II will expand the four lanes for another 6 miles west toward Pahrump, including bike lanes and frontage roads for Mountain Springs.
Because of its high elevation, Mountain Springs enjoys four solid seasons, van Betten said. But unlike Mount Charleston, it doesn't attract large crowds.
"Mount Charleston is impacted by tourists a lot," she said, adding the county is considering putting a gate up at Calico Basin because of homeowner complaints about visitor traffic.
The community has a mix of retirees, families and workers who commute to Las Vegas or Pahrump, van Betten said. "It's heterogeneous. There's a lot of horse people up here. It's utterly ideal for that, because there's trails everywhere."
Children are able to attend school in Blue Diamond, and according to Community Advisory Council member David Berg, that's a great advantage. "I would think it's a great place for children," he said. "The principle advantage is they get to see different lifestyles. They're not looking at cookie-cutter houses that have cookie-cutter families in them. Here, we have animals, horses. Some of the children become good riders. They all learn to make decisions on their own. Most, I would say, are far more well-behaved than average."
Berg retired to Mountain Springs in 1999 but has put his 1.23-acre home on the market for $775,000. The sculptor and amateur poker player has decided to move closer to town due to health problems, he told Real Estate Millions. "I like it a lot, and would like to stay here, but it gets harder and harder to keep up on maintenance. Just walking to the mailbox and back (about a quarter mile) is about my limit."
The 3,504-square-foot home has four bedrooms, three baths and two fireplaces. The kitchen features three Subzero refrigerator/freezers, large butcher block center island and wood floors. It is a bit of a fixer-upper, and has a large fish pond in the front yard.
His property was previously used as an elaborate ranch with an irrigated pasture. It includes a 2,400-square-foot barn, including box stalls with runs, round pens and a roping arena with a cattle chute. Two adjacent parcels, sized at .81 acre and .52 acre are available as well, for a total of 2.56 acres. Because of fencing and access complications, Berg chose to sell a minimum of two lots together.
Just a stone's throw away from Berg's spread is a recently remodeled two-story house. An old stone retaining wall separates the house from its mature garden, greenhouse and backyard with lush foliage and forest views. It has a contemporary exterior with new windows and cantilever shade structures from the façade.
Originally it was a single-story, two-bedroom house. The current owner spent approximately $800,000 expanding it into a six bedroom, 3½ bath, two-story house with three master suites and five garage bays.
The entire second story addition is the main master suite, with walk-in closet, laundry room, separate tub and shower and split vanities; office with built-in desks and bookshelves and small nursery. It has a wet bar, and accordion doors leading to a balcony overlooking the backyard water feature; a hot tub and winding iron staircase to the yard.
The original first-floor master bedroom has skylights and French doors leading to the backyard with a rock waterfall.
The kitchen includes a large island, two ovens, a wet bar with ice maker, sink and wine fridge. Except for the island top, the same granite and walnut cabinetry was used throughout the house, as was the wood-look tile floor, adding a sense of consistency throughout. It flows into the family room with a high, wood-beamed ceiling, skylights and a river rock fireplace.
Both these properties are next to U.S. Forest Service land, so it is unlikely they will ever lose their sweeping views, van Betten said. In 2002 and 2007, the U.S. Forest Service purchased large parcels of land between Mountain Springs and Blue Diamond, and another proposed purchase is being reviewed under the Southern Nevada Public Land Management Act.