The house of wow and water
September 14, 2018 - 2:36 pm
Updated September 17, 2018 - 1:28 pm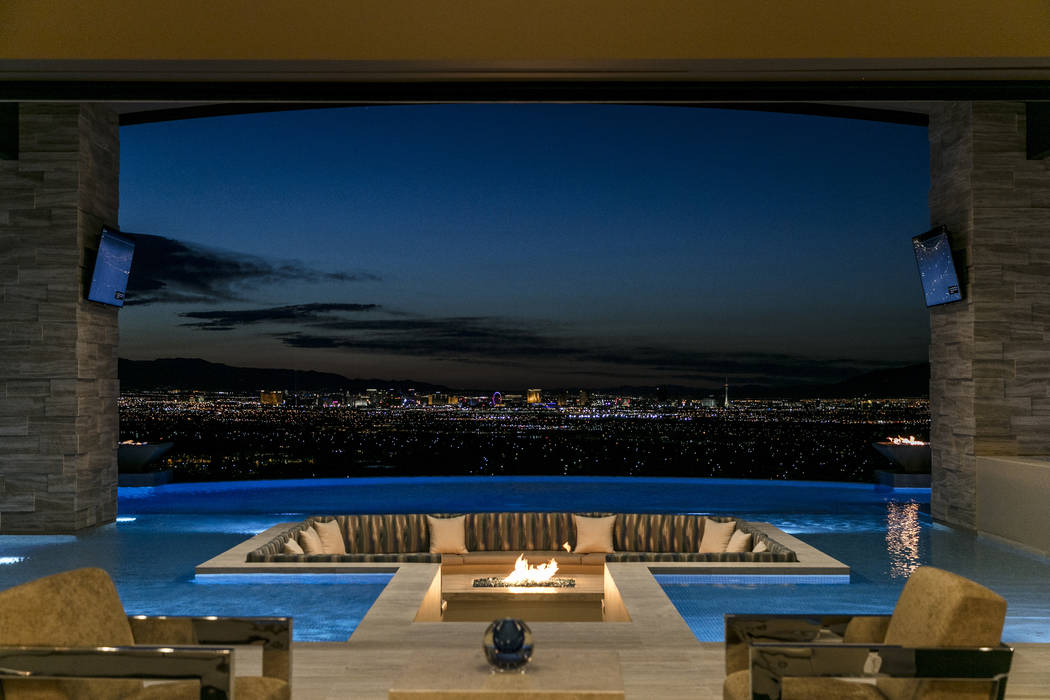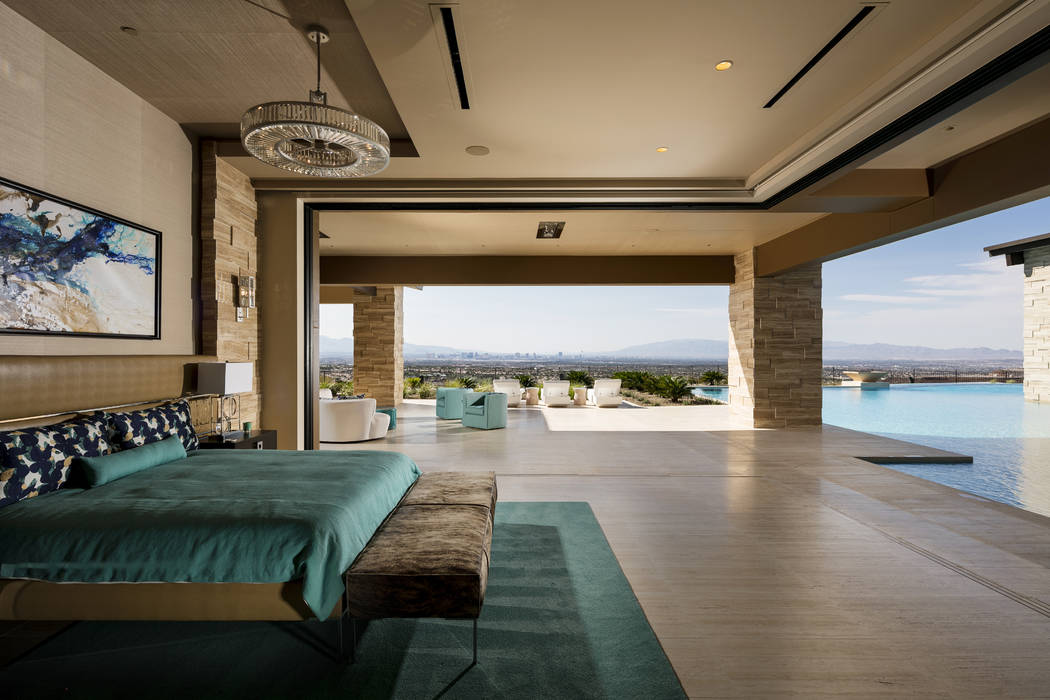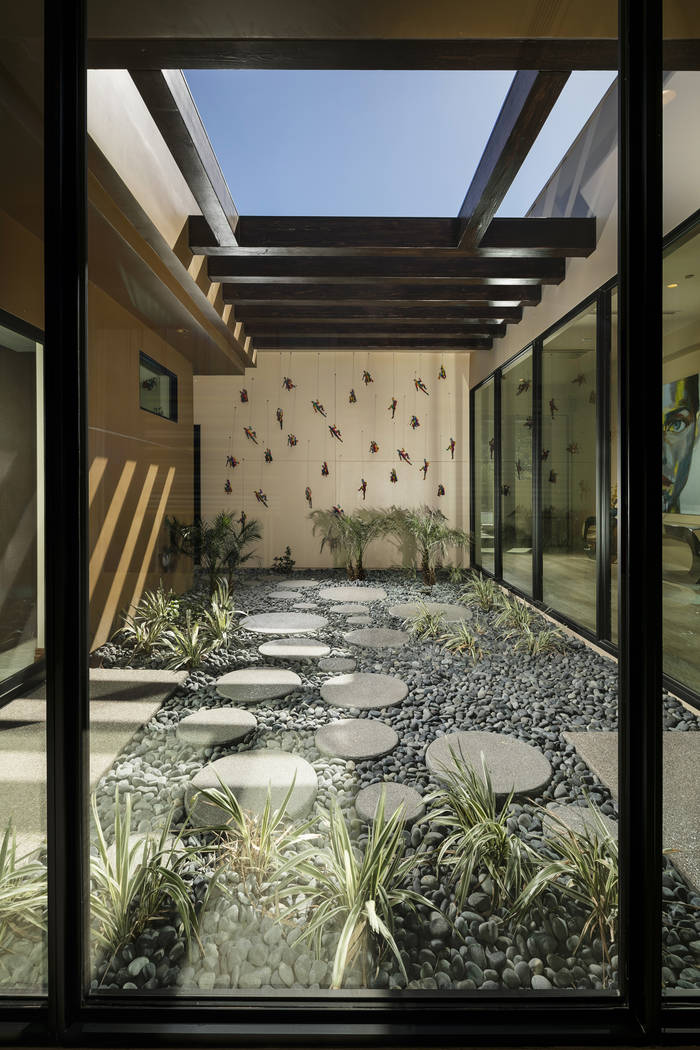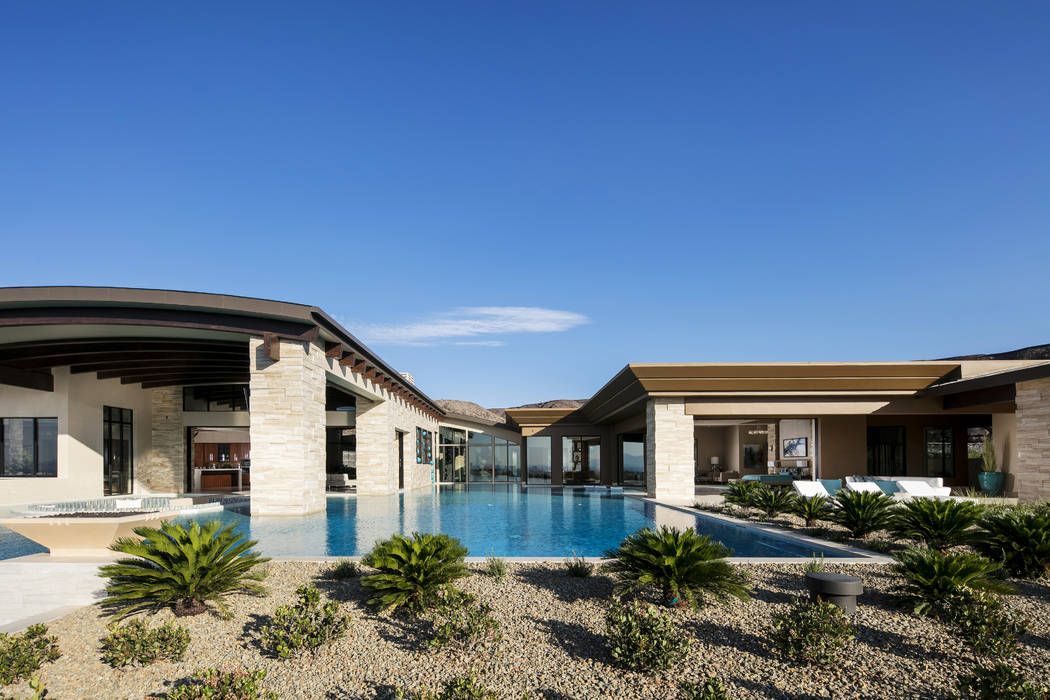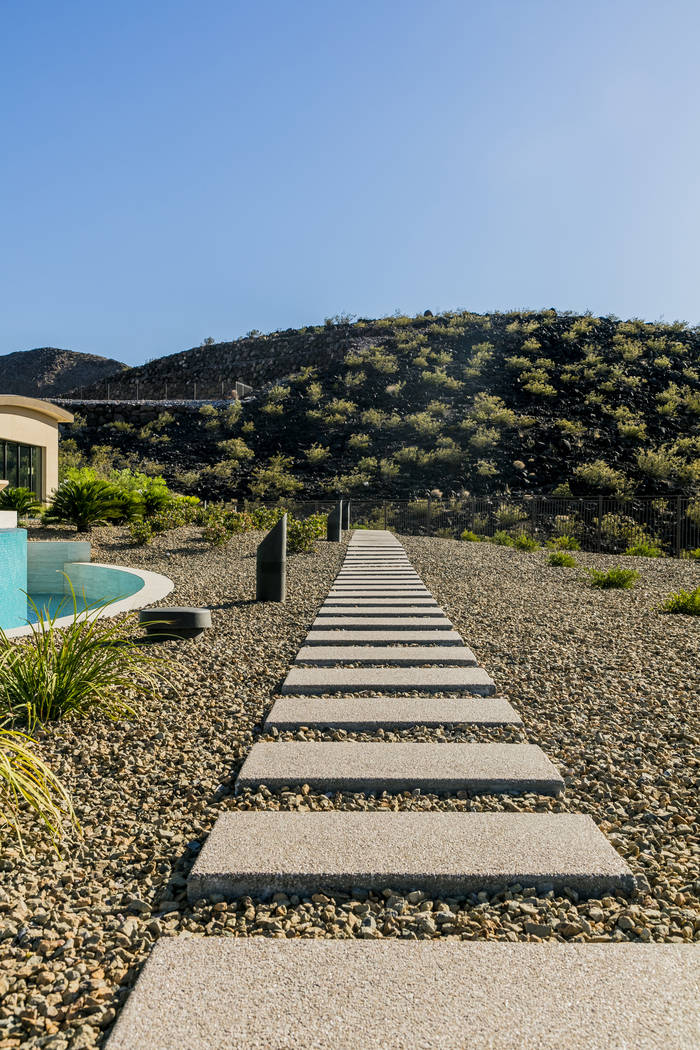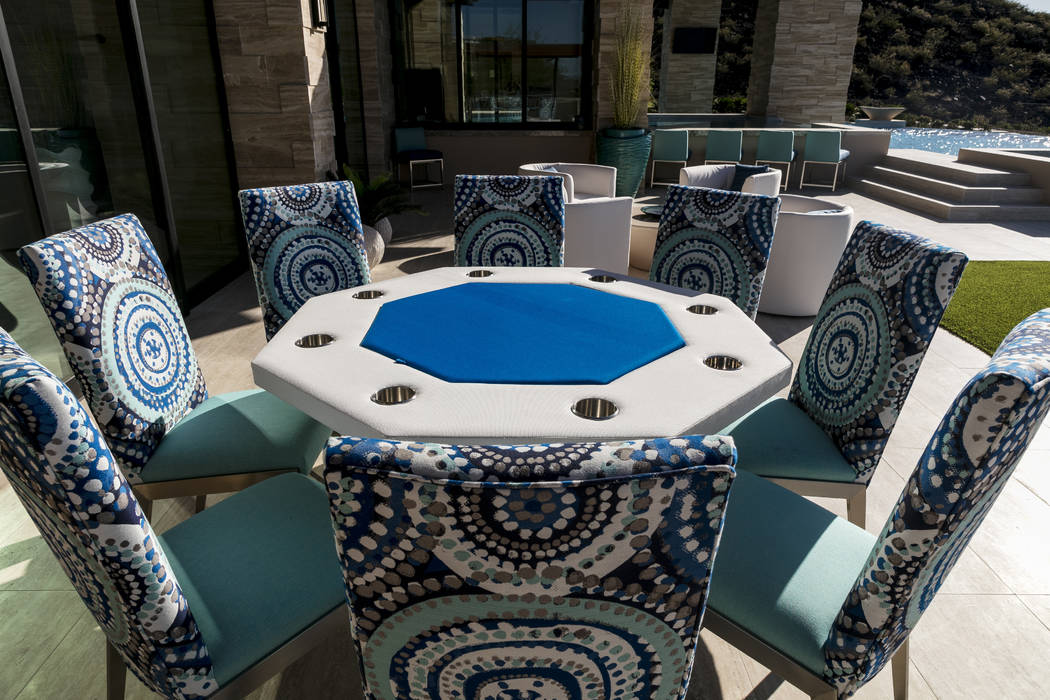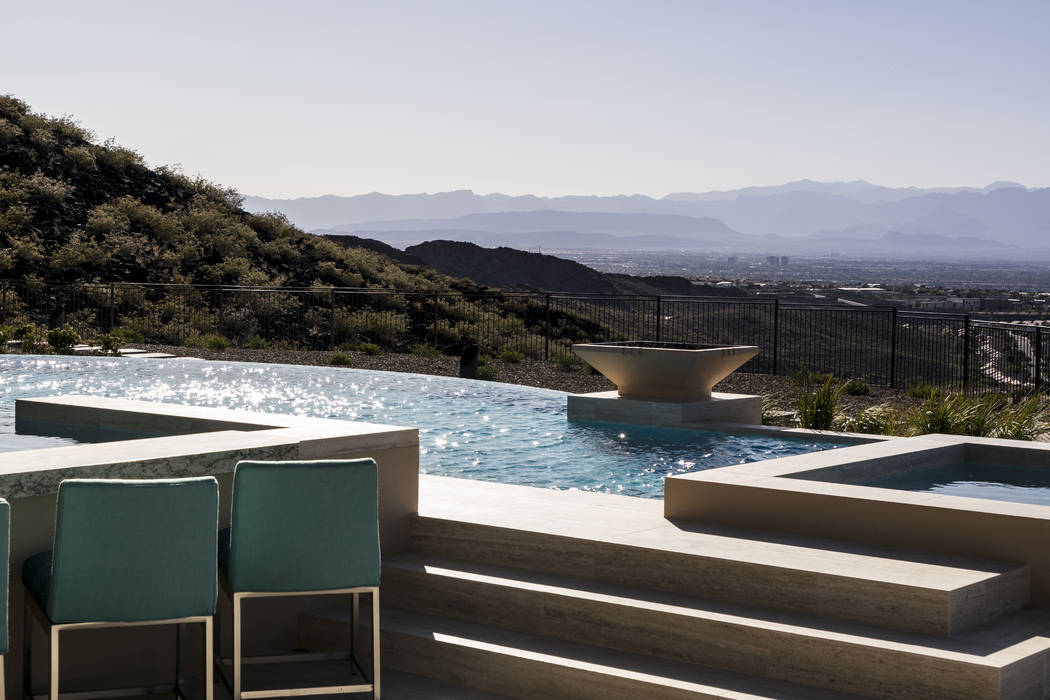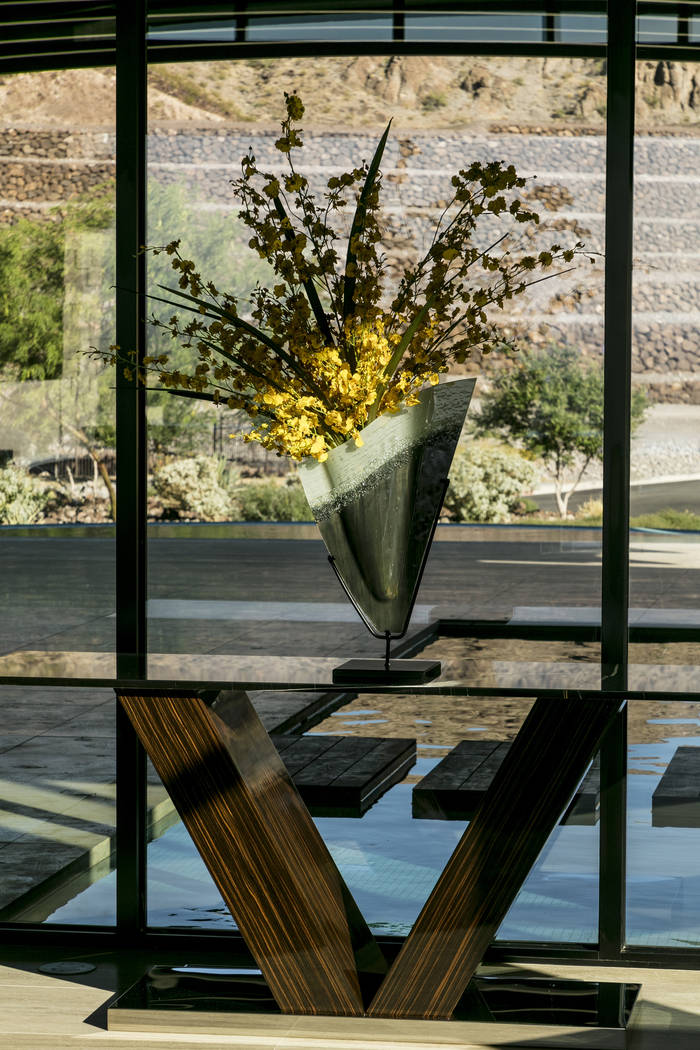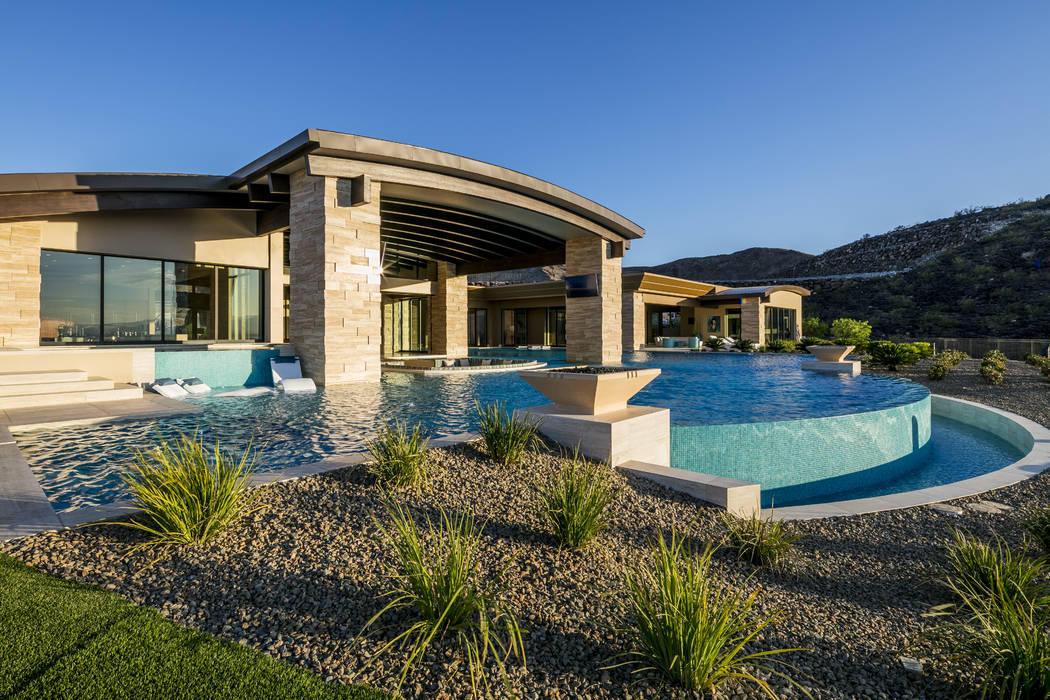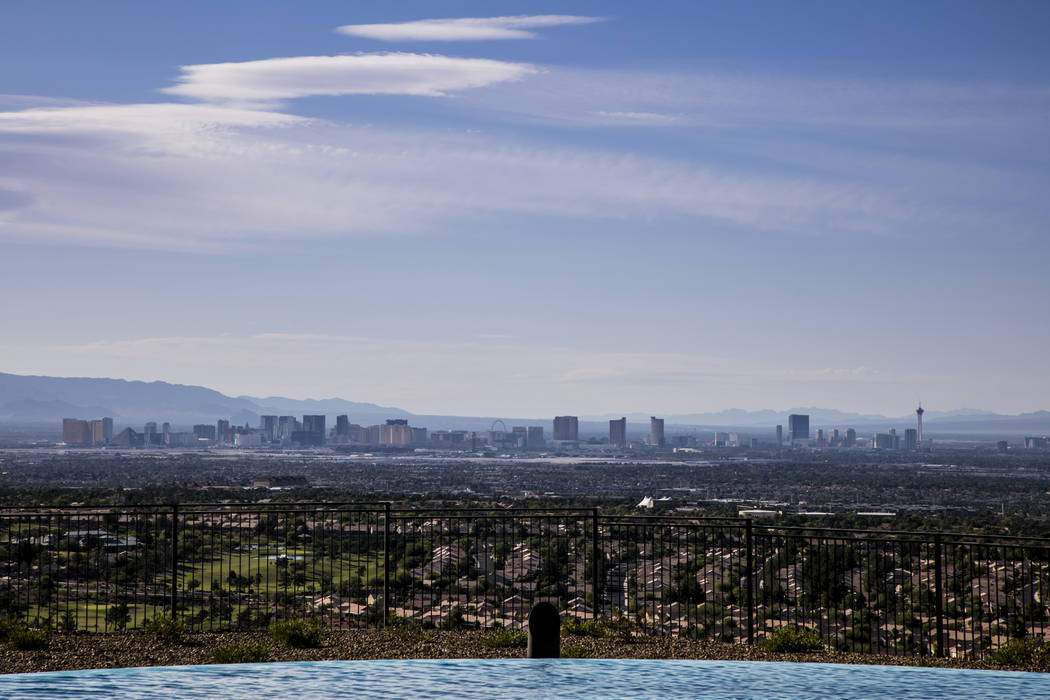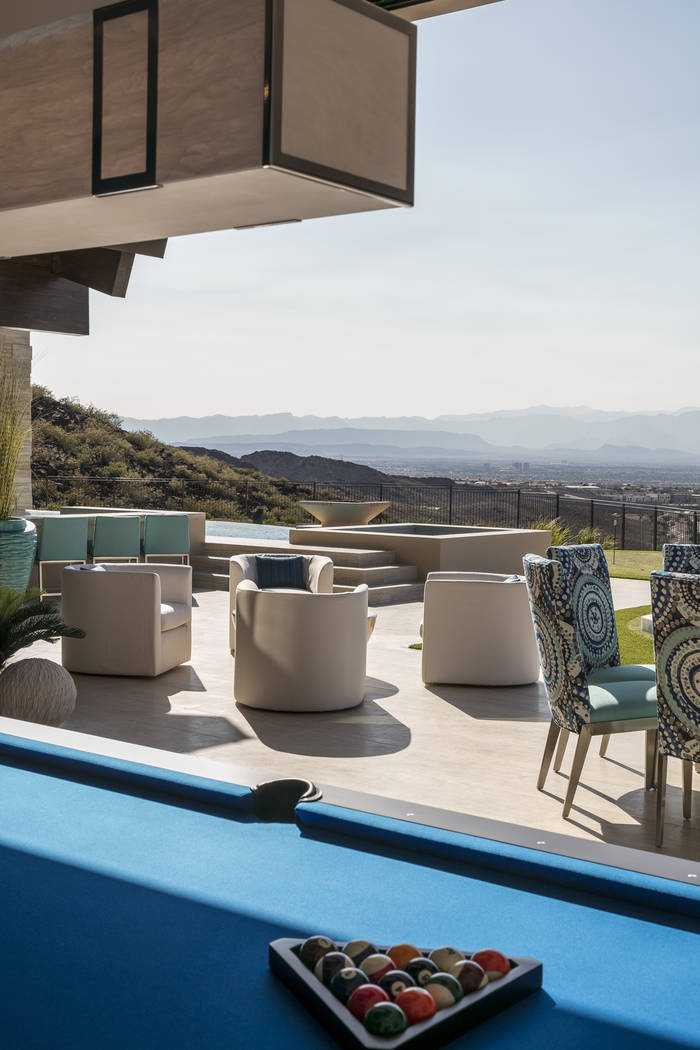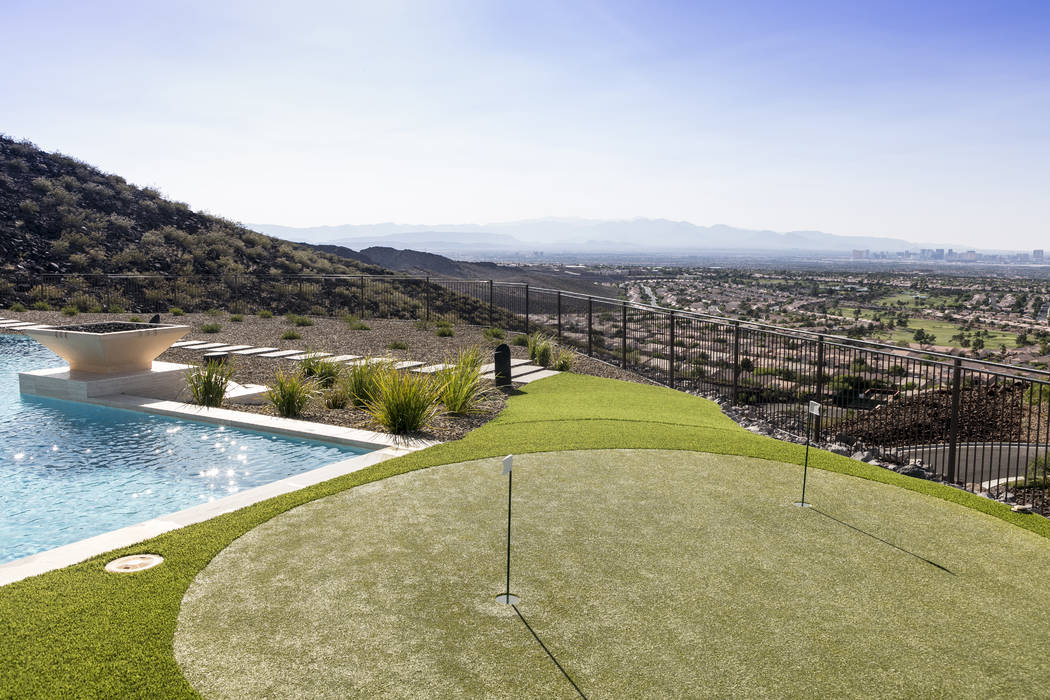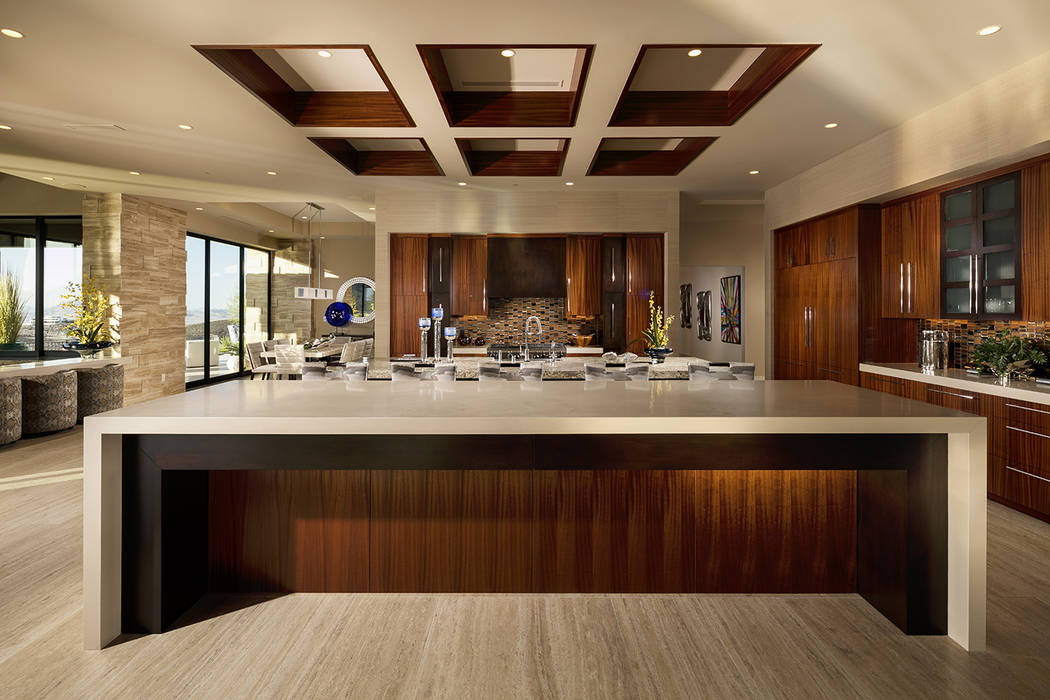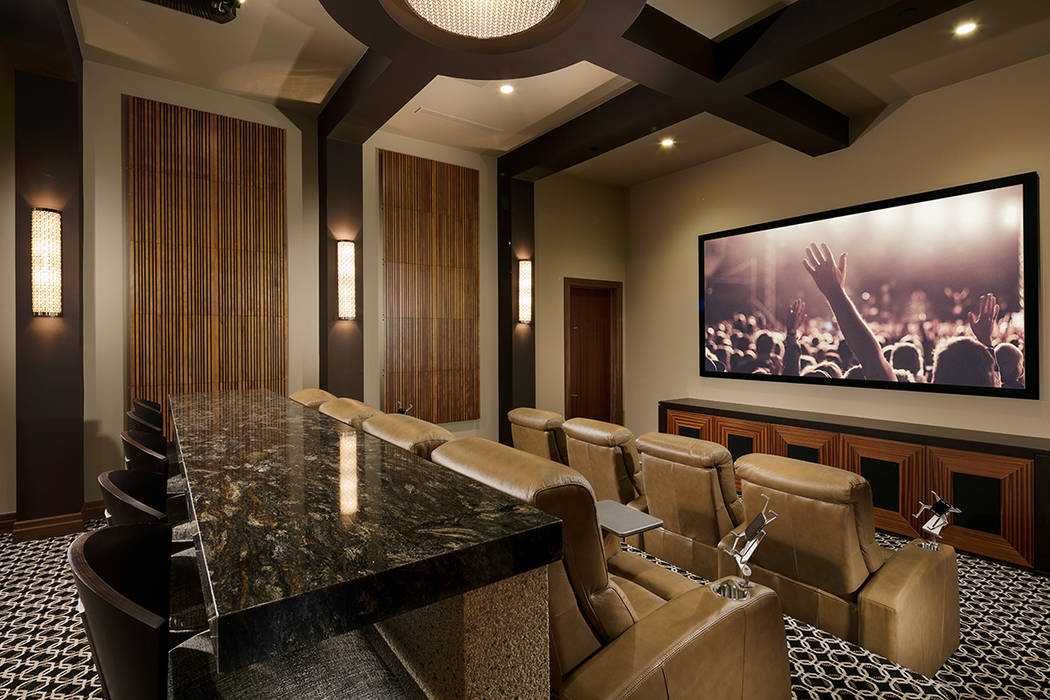 It looks more like a resort than a home, but in the luxury hillside development of Ascaya in Henderson it's served as Stan Gribble's bachelor pad. Gribble is a 79-year-old, semi-retired real estate developer and investor who's put the one-story home at 8 Rockmount Court on the market for $15.5 million.
And what a home it is. Designed and built by Sun West Custom Homes, it spans 12,100 feet on more than two acres. It has five bedrooms and a full casita, seven bathrooms and a six-car garage.
There's a theater room, game room and study. What makes the home stand out more than others in the valley is a pool that measures 5,900 square feet. It comes into view as guests walk through the front door.
The concept behind it is for visitors to see through the windows to the center of the house and into the great room with its 21-foot ceiling to the pool and views of the Strip and beyond, said Sun West owner Dan Coletti.
"Stan and I talked about the water needed to play a big part of the home because Stan loves water in the desert," Coletti said. "It's a lot of surface area — being almost 6,000 square feet — but the pool is only 18 inches deep. It's not a lot of volume, even though it looks like there's water everywhere."
Gribble said that's exactly what he wanted from Coletti because water is the "wow fact in the desert." The swimming lane is more than 90 feet and that helps with people who like to swim for fitness, said Gribble, who said staying in shape is paramount to him.
The home has an oversized, outdoor basketball court and a spa cold plunge pool that Gribble said helps with recovery and stimulate nerve endings. Cold plunge therapy for athletic muscle healing is kept at 50 to 55 degrees.
And, as for parties, people can access the rear bar from the water, watch television, sit in a sunken fire pit and play on a putting green just outside the pool. There's even an outdoor kitchen.
From the study, people can look over almost 90 feet of the water before the edge and see the city views beyond.
"Vegas doesn't have an ocean, but you have the Strip views and at night the views are spectacular," Gribble said.
What makes the home stand out from other homes is how it's situated on the property with all of the rooms except for two guest rooms have a stellar city view, Coletti said.
"It's such a premier piece of property in how we were able to capture views," Gribble said.
That idea of entertaining was behind the design of the home, Coletti said. As people enter, they wanted to give the impression that it's a resort-style home that would feel comfortable and timeless, he said.
"The home is 12,000 square feet, but it has a warm feel to it," Coletti said. "The design style is desert contemporary, but you can give it the name 'everlasting.' Between the stone, glass and wood features, this home will not date itself in the next five to 10 years. It will still look current in the future."
Gribble, who has developed commercial properties from retail and office in several Western states, previously owned a home at Rio Secco Golf Club.
Gribble said he looked around the valley, and he chose what he thought was the best lot on more than two acres with unobstructed views. He said other luxury master plans are nice, but he didn't want his home too close to other homes like they are in California where he has a home in Newport Beach.
"Here you're spoiled with a lot of unobstructed views," Gribble said. "You don't have any immediate neighbors, and it's quiet. You don't realize you're in a master plan development. You feel like you're in your own island."
Gribble calls his home contemporary but with some "softness" with its wood and high ceilings. The design of the home fit the lot, he said.
"I just added a little bit more wow with a lot of water, Jacuzzi, cold plunge and half-court basketball," Gribble said. "I wanted the house to say wow."
Coletti said when Gribble approached him, one of his requirements was a single-story home, and how he quickly embraced the idea. It's not uncommon for people to build two-story homes on hillside lots, he said.
"This particular lot was amazing with how much width that we actually had," Coletti said. "We quickly came up with the idea of a sprawling one-level home. The ceiling and great room at 21 feet in height is just right because if it's too high it's not warm anymore. We nailed it good."
Gribble, who moved into the home this summer, said he never planned on keeping it for long. For one, it's too big for him, being single. He called it a home for an entertainer with a butler's kitchen and plenty of space.
"I know my friends like the home theater and the game room the best," Gribble said. "After I got into the home, I found it a little big for me. I'm going to build a smaller one."
The next owner could be anyone from an athlete or entertainer, someone from California, Hong Kong or even Las Vegas, Gribble said. He said Las Vegas is appealing with its adult playground, lakes and mountains.
"It's an adult town, and the weather is great and the fact Nevada doesn't have a state tax is a big play with me," Gribble said. "There's golf, shows, fights and concerts and always something to do. Newport Beach is old."
About the mansion
Price: $15.5 million
Location: 8 Rockmount Court, Ascaya in Henderson
Size: Single-story, two acres, 12,100 square feet, five bedrooms and a full casita, seven baths and a six-car garage
Features: 5,900-square-foot pool; sunken fire pit; half-court, outdoor basketball court; spa; Jacuzzi; cold plunge pool; outdoor kitchen and bar; putting green; theater
Listing: Dan Coletti, Sun West Custom Homes, which built the home