Las Vegas shooter's autopsy gives no clues
Updated February 11, 2018 - 10:17 am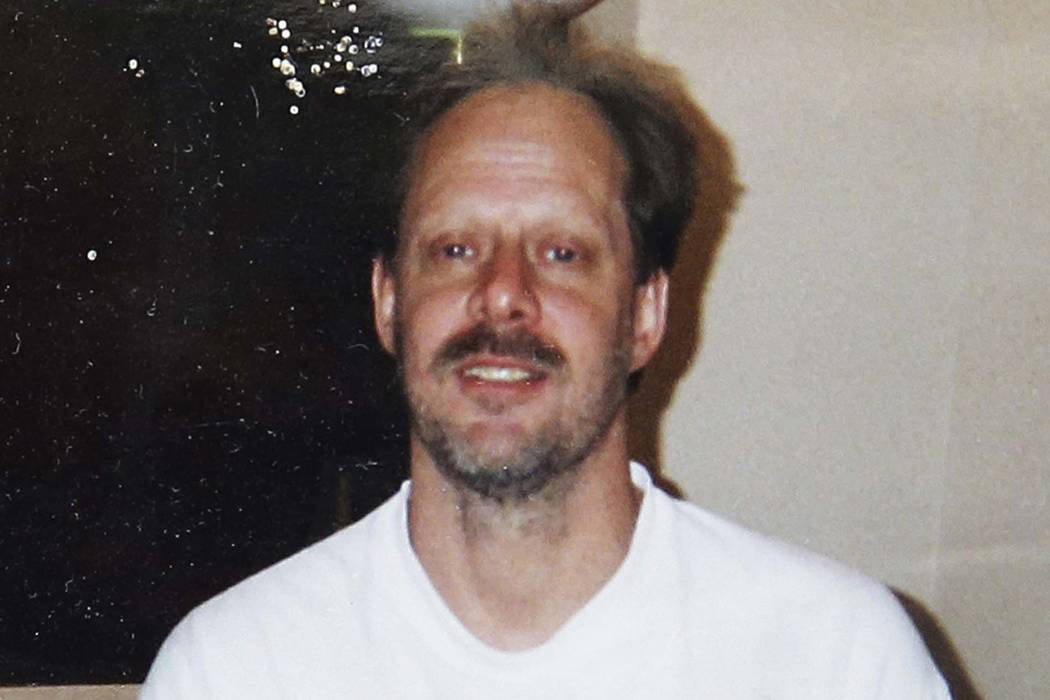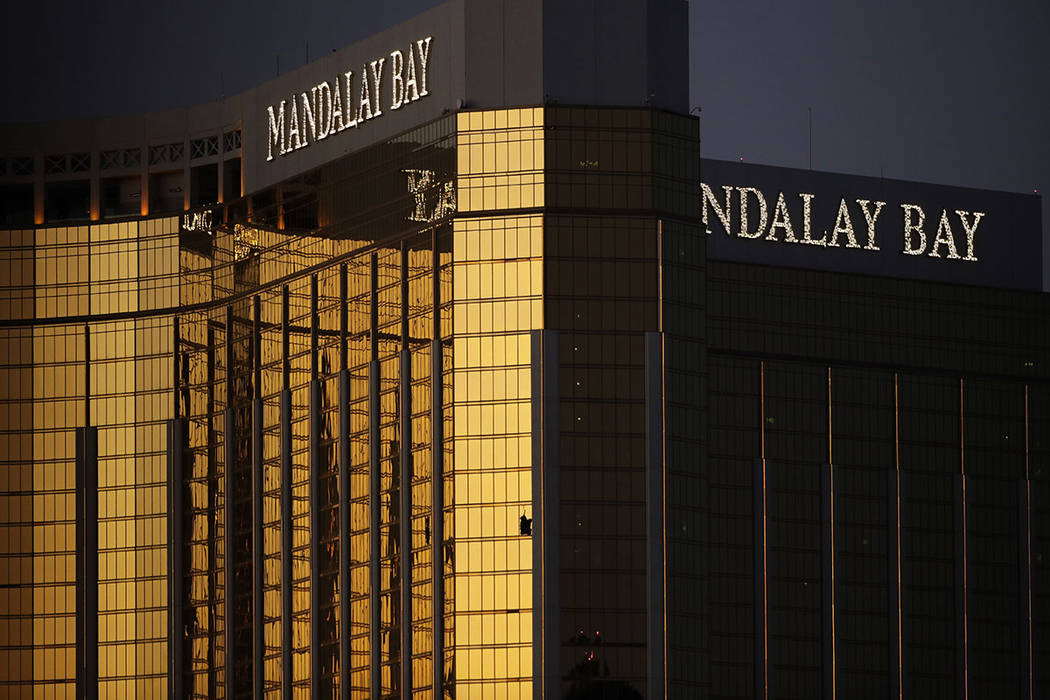 Autopsy records obtained Friday by the Review-Journal shed no new light on what might have contributed to Stephen Paddock's motives for committing the Oct. 1 Las Vegas Strip massacre.
The autopsy, which included toxicology tests and a brain examination, found that Paddock had anti-anxiety medication in his system. It also confirmed what authorities had previously said — that Paddock died of a self-inflicted gunshot wound to his head after he opened fire at an outdoor concert from his 32nd-floor Mandalay Bay suite, killing 58 people and injuring hundreds more.
"It seems that based on the autopsy reports there were no physical excuses for what Steve did," said his younger brother Eric Paddock, who lives in Orlando, Fla. "We may never understand why Steve did this."
The bullet that killed Paddock entered the roof of his mouth and traveled to the back of his head and then upward without exiting his body, leaving fractured bones along the way, the report says. Paddock also had scrapes on his right upper calf and knee and a bruise on his left calf.
A separate examination of his brain done at Stanford University found no major abnormalities, including no evidence of Alzheimer's disease.
Amounts of nordiazepam, oxazepam and temazepam, which are consistent with the anti-anxiety drug Valium, were found in his urine, a toxicology report shows. There was no mention in the results of substances associated with alcohol.
Paddock, 64, also had hypertensive cardiovascular disease, according to the autopsy report, which was prepared by Dr. Lisa Gavin of the Clark County coroner's office. Gavin performed the autopsy Oct. 6.
The results of the autopsy and brain examinations have been long anticipated. Police have yet to determine a motive for the shooting, and speculation has swirled about mental or physical health conditions that might have provided clues to his violent behavior.
Last week, at the request of the Review-Journal and The Associated Press, District Judge Timothy Williams ordered Clark County Coroner John Fudenberg to turn over Paddock's autopsy records to the news organizations, but Fudenberg refused to release it until it was finalized.
In the same hearing, Williams ordered the coroner to release autopsy reports of the 58 people Paddock killed at the Route 91 country music festival in the worst mass shooting in modern American history. Fudenberg released the reports the next day.
He said in December that Paddock, a high-rolling video poker player, committed suicide. He killed himself as officers closed in on his hotel room after he stopped shooting.
After Paddock's body was cremated, Fudenberg last month released the remains to the shooter's family.
Eric Paddock flew to Las Vegas to pick up the ashes after he was unable to get the coroner's office to send him the remains.
The newspaper reported several days after the mass shooting that a local doctor had prescribed diazepam, known by its brand name Valium, for Stephen Paddock in June. The prescription was for 50, 10-milligram tablets.
Diazepam is a sedative-hypnotic drug in the class of benzodiazepines, which studies have shown can trigger aggressive behavior.
Samples of Paddock's blood, urine and hair were used to perform the toxicology testing, according to the report released Friday.
Laura M. Labay, a forensic toxicologist with NMS Labs, a private clinical and forensic toxicology lab in Pennsylvania, reviewed the results at the request of the coroner's office, according to the report.
"Specifically, you would like to know if substances found in Mr. Paddock's biological samples may be the reason for the production of violent and aggressive behavior," Labay stated in a letter Monday to the coroner's office.
Paddock's toxicology results also found arsenic, lead and selenium in his blood. Labay stated that arsenic and selenium, even at high levels, were not linked to violent and aggressive behavior. While lead can be associated with cognitive effects, there was not enough of it in Paddock's system to show that it would cause such behavior, Labay noted.
Mercury was also found in Paddock's blood, according to the toxicology report. Labay noted that mercury levels can rise because of seafood consumption or environmental exposure. Eric Paddock said his brother frequently ate sushi.
"My opinion is that if Mr. Paddock was experiencing toxicity to any of the identified elements he would have experienced a constellation of symptoms specifically related to that element's known toxic profile," Labay stated.
Paddock's toxicology results also showed concentrations of substances associated with benzodiazepines, drugs prescribed for conditions such as anxiety, insomnia and agitation, Labay stated.
"The finding of these substances in urine and not in blood show that Mr. Paddock had previously used or was exposed to this drug class," Labay noted.
Contact Jeff German at jgerman@reviewjournal.com or 702-380-4564. Follow @JGermanRJ on Twitter. Contact Anita Hassan at ahassan@reviewjournal.com or 702-383-4643. Follow @anitasnews on Twitter.