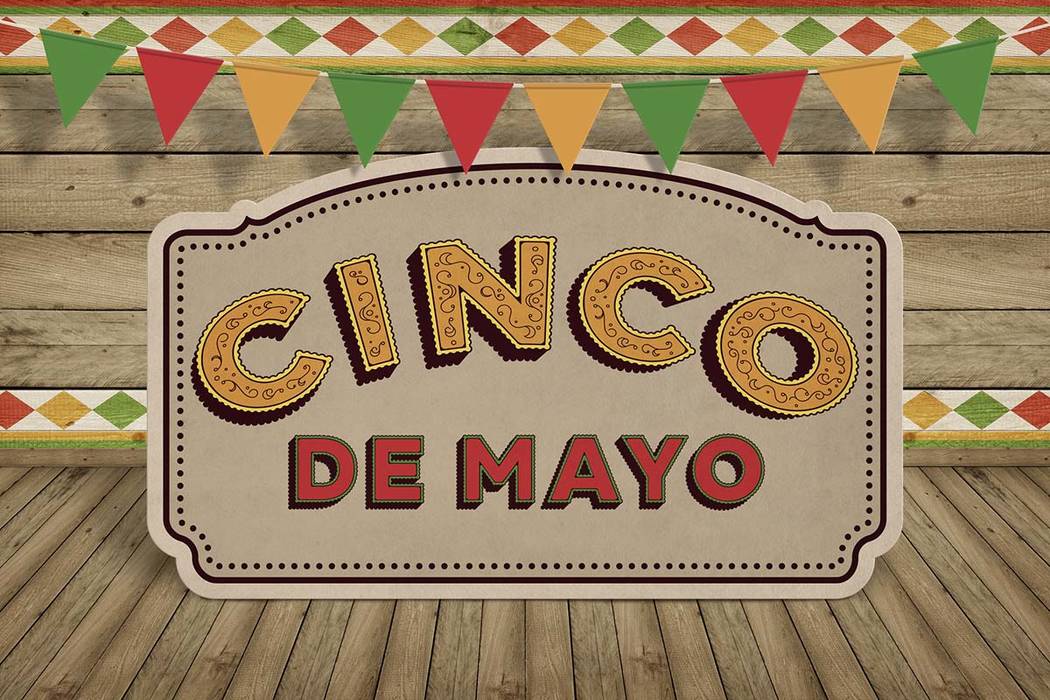 Cinco de Mayo — the holiday that started in honor of the Mexican Army's defeat of the French in 1862 — is synonymous with good food, good drinks and good times in the United States today.
When is Cinco de Mayo? As the literal translation of the name implies, it's on May 5. To celebrate the holiday, restaurants and bars throughout the country offer Cinco de Mayo deals and specials.
You can fiesta for less this year by taking advantage of these great deals on Mexican beverages and food.
If your local restaurant or bar has a Mexican theme, chances are good that you can eat and drink for less on May 5.
Avocados from Mexico: Start your Cinco de Mayo celebrations off right by entering to win up to $750 in gift cards in the #avosweepstakes. Click to see official rules and more.
Bahama Breeze: Fiesta like there's no manana with $5 classic margaritas from May 1-5. Several locations are hosting a daylong block party on May 5 that include specials.
Baja Fresh: Join the Club Baja mailing list and get a free taco just for signing up. Even better, you'll get a free burrito on your birthday.
Chevy's Fresh Mex: Sign up for the eClub and you'll get a free appetizer with two adult entrees. The chain is also hosting a special Cinco de Mayo party.
Del Taco: Get two free grilled chicken tacos for joining the Raving Fan eClub. You'll also get a premium shake on your birthday.
Don Pablos: All May long enjoy $5 Don Pablos $5 menu with items such as nachos, dips and beer.
Dos Caminos: DJs, giveaways, samples and swag are just a few of the reasons to celebrate Cinco de Mayo at Dos Caminos. There are also plenty of featured beers, food and drink specials, including $13 Calle Fresca margaritas.
El Pollo Loco: Choose from five deals starting at $5 from May 5-7 with one of these printable coupons. Options include a tostada combo, leg and thigh combo and family or catering meals.
El Torito: Join the El Torito eClub and you'll get a free appetizer with two adult entrees. You can also celebrate the holiday with margarita, beer, shot and taco specials.
Mad Mex: Doors open at 9 a.m. for breakfast burritos, "Eggchilads" and cornbread. Stick around for all-day drink specials, including $1 off Mexican bottles and cans, as well as 22-ounce Dos Equis drafts.
Margarita's Mexican Restaurant: Chow down on $5 all-you-can-eat nachos and $5 house margs before 4 p.m. on May 5.
Mercado: The West Coast chain is offering undisclosed food and drink specials from 4 p.m. to close on Cinco de Mayo.
Moe's Southwest Grill: With #CincoDeMoes, you can let Moe's bring the party to you with specials on catering. If you'd prefer to celebrate solo, register for the Moe's Southwest Grill Rockin' Reward Program and receive a free cup of queso on your next visit.
On the Border: Get $5 Cinco' Ritas and enjoy live music at select locations.
Red Pepper Taqueria: The regional Mexican restaurant is offering specials on tacos, Tecate, margaritas, fireball shots and more.
Rubio's: Use this coupon to take $4 off any two entrees, including the Coastal Trio, salads, bowls, enchiladas, taco plates and burritos through May 14.
Taco Bell: On Cinco de Mayo, Taco Bell will make reservations for its Headquarters Test Kitchen in Irvine, Cali., available through Open Table for the first time ever. The first 32 fans to score a seat will enjoy a complimentary dining experienced created by Taco Bell's top creators and chefs on a later date.
Taco Bueno: Indulge in $2.99 taco platters all day long on Tuesday, May 2, as well as every Tuesday throughout the year.
Taco John's: Join the rewards club and a free combo is all yours after eight purchases.
Tijuana Flats: The 2+3 = Cinco party combines two special menus over three days from May 5-7.
Tio Juan's Margaritas: Celebrate from May 1-5 with specials that include $5 burritos, $5 tacos Americanos and $5 appetizers. Select locations will host outdoor tent and patio parties with live bands, DJs and giveaways on May 5.
Qdoba: Earn points for every dollar you spend when you join the Qdoba rewards program. After 10 visits, you'll receive $2 chips and queso or 100 bonus points every time you dine. After 25 visits, you'll receive a monthly mystery perk.
Cinco de Mayo is a day to celebrate Mexican heritage and devour delicious food and drinks. Help your friends save their pesos this May 5 by sharing these great deals and specials.
RELATED
52 companies that send freebies to your email