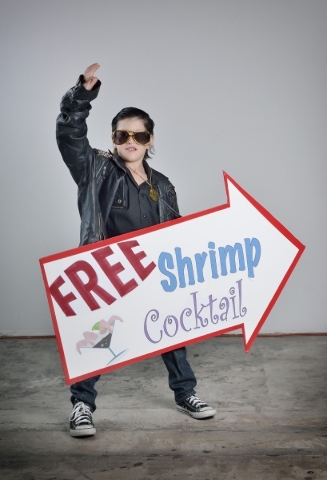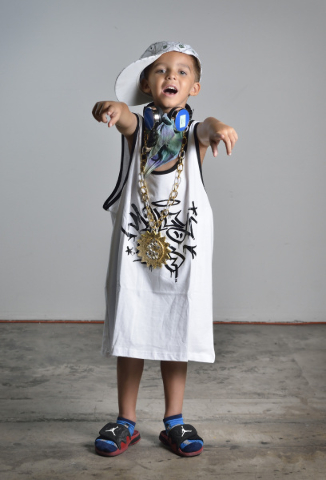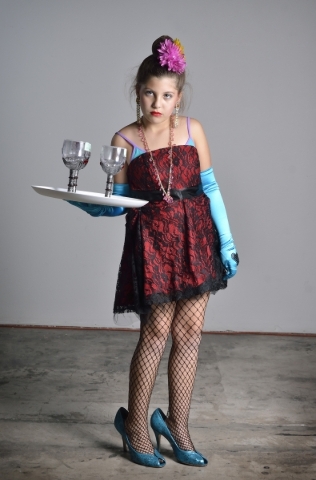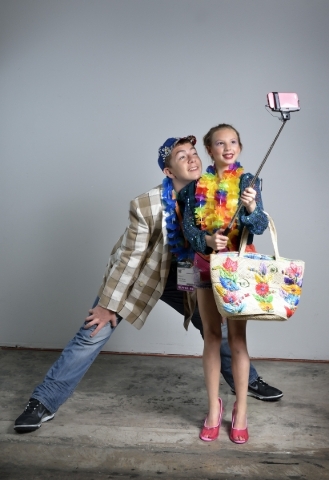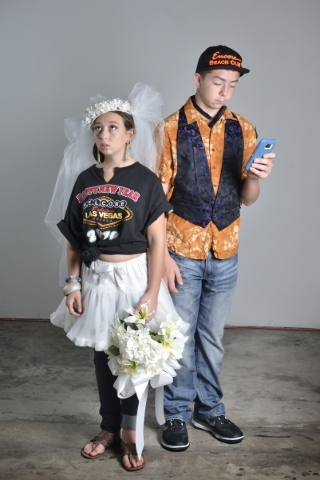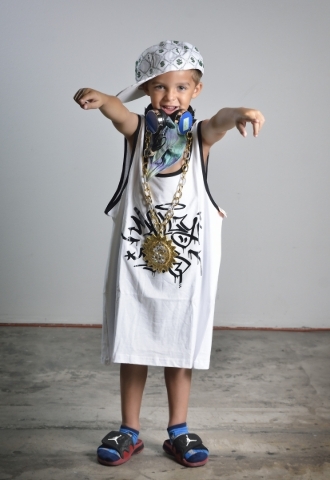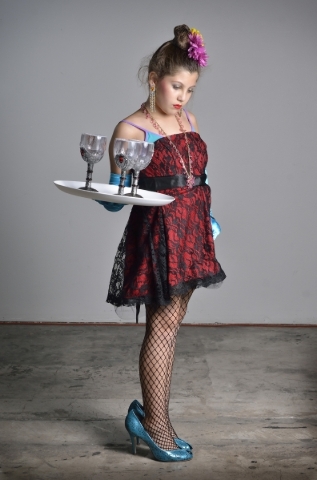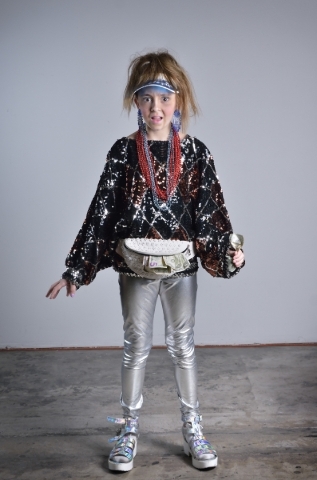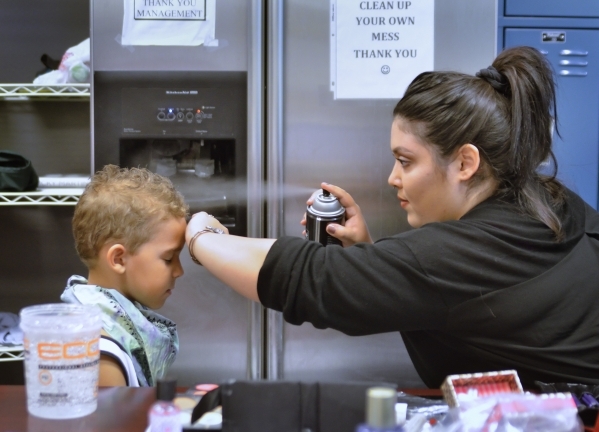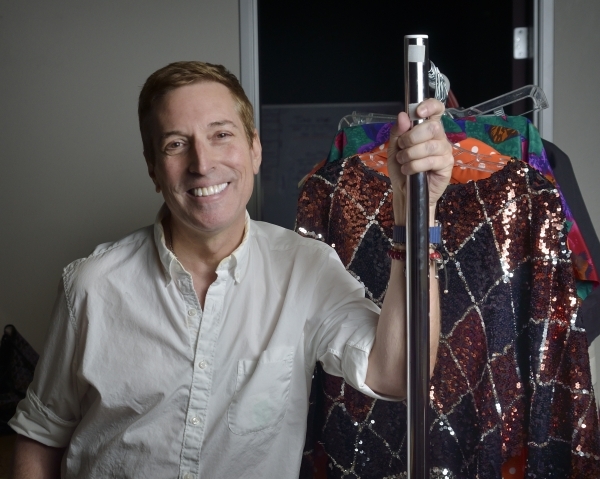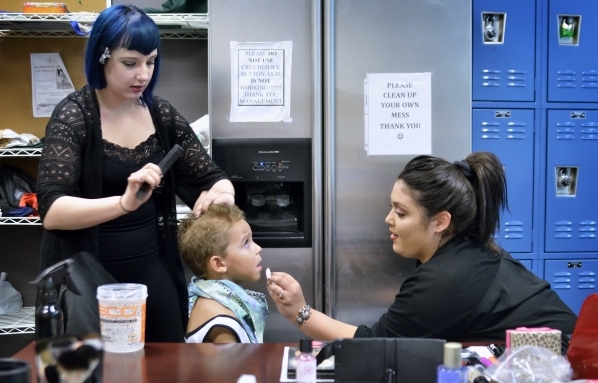 The trouble with Halloween is the stress of having to come up with a killer costume every year.
So, we look to pop culture (Pizza Rat!). Politics (looking at you, Trump!). Movies (Jedi again?). And, still, nothing seems to really click.
And that's when it hits us: Maybe the best Halloween costumes can be found right under our noses, on the streets, in the casinos, in the clubs and just enmeshed in the general zeitgeist of Las Vegas.
To prove the point, we enlisted the help of Jackie Murphy, an award-winning designer whose resume covers everything from hotel employee uniforms to stage costumes for A-list Las Vegas headliners and positions ranging from wardrobe and costume manager for Bally's Las Vegas (where he maintained the Bob Mackie-designed costumes for "Jubilee!") to executive director of uniforms and costumes for the MGM Grand Hotel here.
We asked Murphy — who now runs his own company, Project Dress Code (www.jackiemurphydesign.com) — to assemble kids' Halloween costumes based on a few Las Vegas archetypes taken to, perhaps, satirical ends.
Even more challenging, Murphy had at his disposal only his own impressive creativity and whatever pieces he could find on the shelves of the Opportunity Village Thrift Store, 390 S. Decatur Blvd.
The costumes Murphy created are fun, affordable, easy to assemble and only slightly askew (honest, we mean no disrespect).
So enjoy, and happy Halloween.
The Nightclub DJ
They're the kings of Las Vegas' club scene, taking home six-figure paychecks for doing pretty much what the rest of us do with our iPods when we're sitting in the La-Z-Boy at home after a hard day at work. You can recognize them by their ostentatious jewelry, their deliberately downmarket/upscale attire and the bizarre names that they give themselves, which could come from a late-night session of Drunken Boggle (really, deadmau5?). Oh, and their attitude. Don't forget their attitude. Here, we re-create the classic Las Vegas DJ look via an oversized jersey, a cap worn fashionably askew, a few gold chains and a set of headphones. Oh, and attitude. Lots and lots of attitude.
The Accidental Newlyweds
Maybe it was the glow of the lights of the Strip. Maybe it was the moonlight. Maybe it was that way-too-long succession of tequila shots. Whatever it was, they didn't plan on getting married during their trip to Las Vegas. It just sort of … happened. He celebrates the biggest day of his life so far in a snap-on vest and tie, and she celebrates the biggest day of hers in a borrowed bridal veil, a wrap-around skirt and a bouquet of flowers a couple of days past their prime. But they have love, or whatever passes for it at 4 in the morning, so we prefer to err on the side of optimism.
The Bored Cocktail Waitress
It seemed like a pretty nice gig a few years ago. Good pay. Interesting people. The glamour of working a casino job in the Entertainment Capital of the World. But, now, the novelty has worn off and the allure of carting drinks to rude, tight-fisted strangers is making her think about the next phase of her life. We re-create the vibe of (be honest) a few of the cocktail waitresses we've all met with a colorful dress hemmed to cocktail-dress length, a pair of fishnhet stockings, a tray containing a few drinks and a seen-it-all expression. Good luck, Ms. Cocktail Waitress. We're rooting for you!
The Overeager Tourists
Las Vegas truly is one of the world's top tourist destinations, so send your kids door to door on Halloween paying tribute to all of those visitors who make it possible for we Nevadans to pay no state income tax at all (gamble on, gang!). Here, we re-create the look of two out-of-towners who are almost maniacally glad to be here. We imagine that he's here for a convention (note the laminate tag around his neck and the not-quite-hip sport coat) and she's here for the shopping. The lei, the colorful bag, the selfie stick all help to create the vibe of a couple out to enjoy their Las Vegas vacation no matter what, even though, truth be told, they're the town's most prudish citizens back home.
The Underemployed Elvis
It's hardly a novel thought that if Elvis really were alive, he'd live in Las Vegas because nobody here would find it odd to see a guy who looks like Elvis walking around. It's true: Elvis impersonators are so common here that "Elvis impersonator" is the state's fourth most-common occupation (look it up!). But not every Elvis impersonator is good enough to make an actual living at it, so we offer a part-time Elvis who relies on sign spinning to make ends meet. We opted for a '50s Elvis, mostly because the scarves worn by a latter-period Elvis would seem to be dangerous, in an Isadora Duncanish sort of way, when combined with a spinning sign. In addition to the jeans, the jacket and the sunglasses, the most important accessory here is the sneer.
The Slot Zombie
You've seen them, sitting in front of a bank of machines, more territorial than a nervous badger, pressing the "spin" button time after time after time again in a rhythm so precise it'd make an atomic clock feel sloppy, waiting for that big payoff but only earning a few bucks here and a few bucks there, encouraging them to just sit there, trapped, forever. Replicate the look via a sweater with shiny accents, a fancy fanny pack, the loudest, shiniest slacks you can find and the requisite slot club visor. Add an ashen pallor to the face and crazy wide eyes, and you've got a creature so otherworldly that even those seen-it-all people on "The Walking Dead' would totally freak.
Contact reporter John Przybys at jprzybys@reviewjournal.com or 702-383-0280 or follow @JJPrzybys on Twitter.
Like Neon Las Vegas on Facebook:
Costumes by Jackie Murphy
Clothing and accessories from Opportunity Village Thrift Store
Models: Kane Ellis, Madison Speidel, Dylan Speidel, Devin Woodrow, Brinkley Woodrow, Cameron Yager, Mia Yager
Makeup and hair by Nichole Champion and Briana Agnello