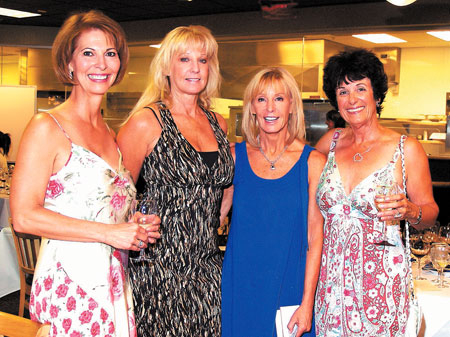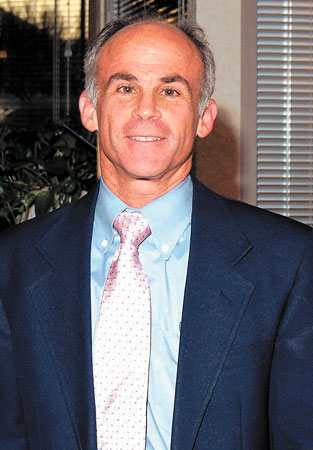 The Alzheimer's Assistance Foundation made its debut on the charity scene with a fundraiser Aug. 17 at Le Cordon Bleu College of Culinary Arts.
This nonprofit foundation gives financial aid in the form of grants for patients with Alzheimer's disease to be used for in-home care, day care and respite care for caregivers.
Kathy Kidd, president of the foundation, planned an event featuring guest speaker Dr. Charles Bernick, associate medical director of the Cleveland Clinic Lou Ruvo Center for Brain Health.
The event began with a reception and silent auction.
Guests then were requested to take their dinner seats to participate in the wine tasting presented by Sparky Marquis, owner of Mollydooker Wines in McLaren Vale, Australia. Guests tasted eight of the winery's 10 selections, including the highly rated Carnival of Love and Velvet Glove.
High bid for a case of Mollydooker Wines was $1,000 from Steve Taylor.
Seen among the guests enjoying the Mollydooker wine selections, along with a dinner of grilled vegetables and antipasto, chicken Alfredo and chocolate mousse, were State Sen. Barbara Cegavske, R-Las Vegas, Sandra Tiffany, Marilyn Gubler, Brian Abbott, Dr. Michael Groch, Dr. Andrea Fong, Dr. Scott MacLeod, Carol Kirschman, Paula and Dennis Degner, Karen Barrett and Jerry Facciani, and Dr. Michael Ford and daughter, Kelly Ford.
Also Suzanne Chabre, Sandra and Martin Storm, Sascha and Steve Taylor, Mary Krawitt, Laurie Bohn, Holly Woodward, Andres Babero, Sadie Kirshman, Lisa Bybee, Mary Marriott, John Stitzel, Pat and Gene Holahan, Violet Radosta, Gillian Arthur, Janet Gawith, Lee and Steve Falk, and Robin Pendergast.